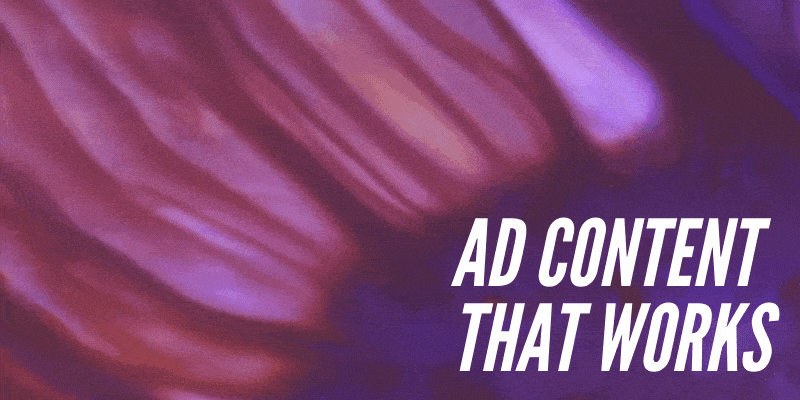 5 Tips to Create Digital Advertising Creative Content That Works + Examples
If you want to have a successful digital advertising strategy, you've got to have the best ad creative possible.
I've managed millions of dollars in ad spend this year alone, and the landscape grows more challenging all the time.
First of all, 75% of people don't consider ads to be truthful.
And over 8 in 10 people ignore online ads completely.
Not to mention new privacy policies (such as Apple's new data tracking counter-measures and Google's cookie erasure), ad blockers, and other new factors impacting the landscape.
All that said, it's still totally possible to achieve a substantial return on ad spend.
And a primary factor when you're running ads with a visual component is nailing the creative assets.
So whether you're looking to run digital advertising creative on Facebook, Google Display Network, Instagram, Snapchat, Twitter, LinkedIn, or anywhere else, here are some of the general tips I've picked up.
(I've also included some examples of digital advertising creative I've seen across the web.)
1. Personalization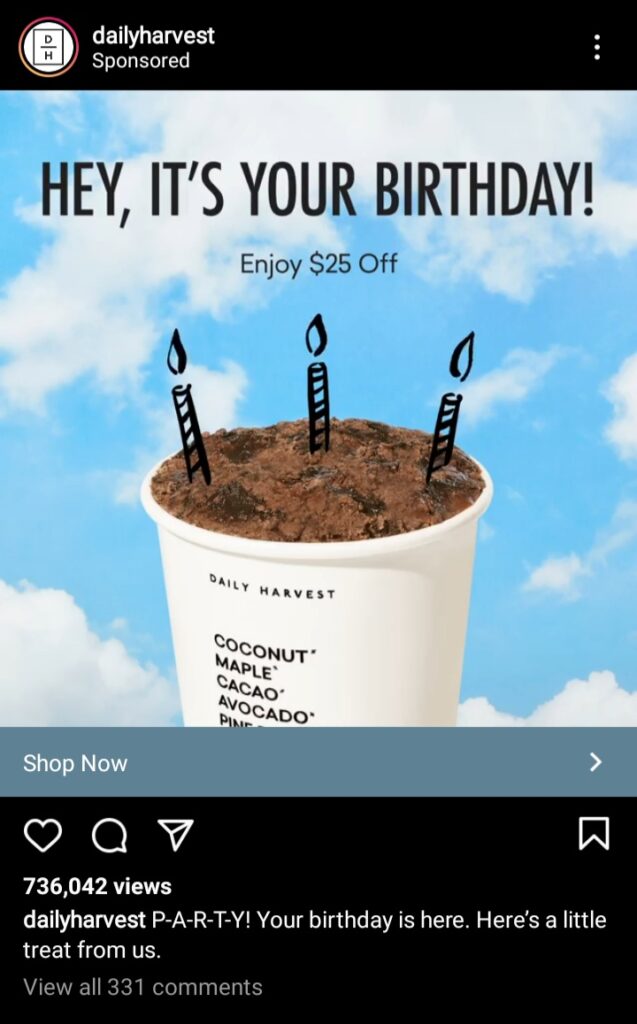 Same as with many other aspects in marketing, ad content benefits when it's designed for a specific audience.
Most digital ad platforms allow you to specify exactly who you want to see your ads to a fairly granular level.
Google and most social media platforms categorize users based on their tracked activity. This goes beyond basic demographic info, such as age, gender, geography or industry.
Just to demonstrate the range here, you can create an audience of people who:
Shop online frequently
Moved or are in the process of moving
Travel often
Prefer eating out for dinner
Enjoy listening to K-pop hits
In addition to identifying audiences with the intel provided by the platform data, you can also add your own.
Upload contact lists with your customer or lead segments. Such as loyalty program members, people coming up for contract renewal, or ABM targets.
The hard part is integrating the data you have at your disposal into the creative designs.
2. Bright colors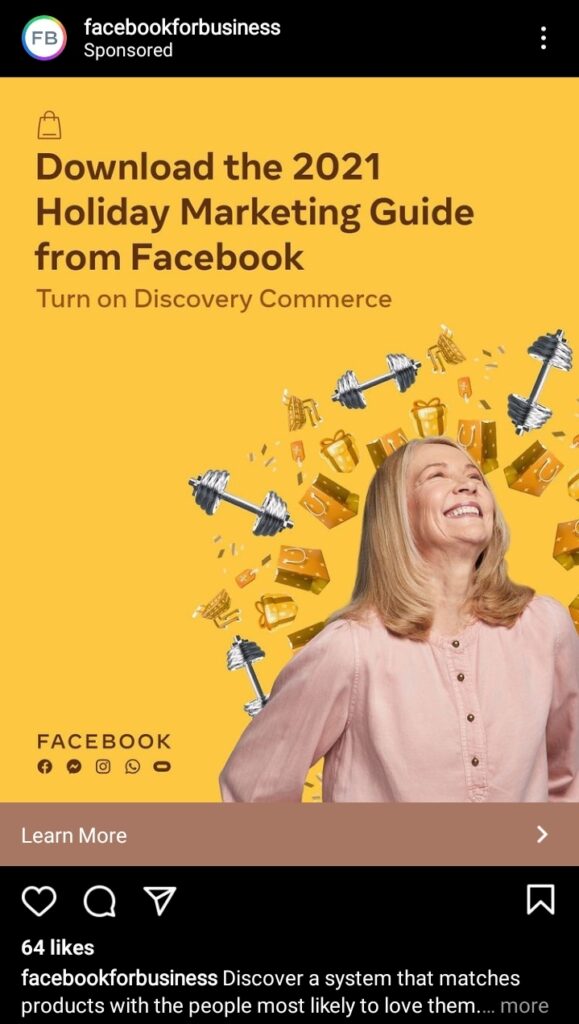 Most of us have gotten really good at tuning out all the ads thrown at us across the web. When it comes to video ads, 65% of people skip them as soon as they have the option.
The best ad content grabs attention quickly.
Bright colors catch the eye when someone is passively scrolling a sea of content.
Combine that with bold and concise messaging to make a fast connection.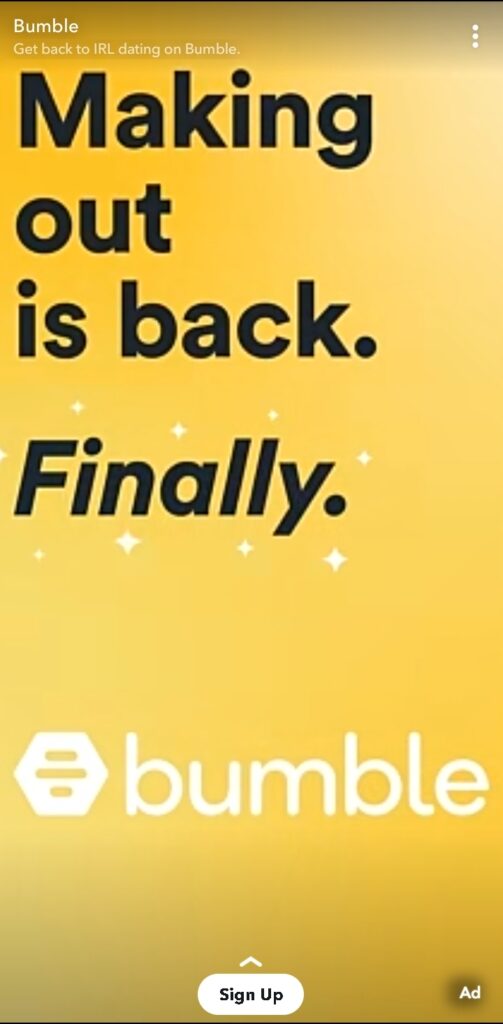 For accessibility reasons, you just want to keep in mind visual design that accommodates your entire audience, including those who might be color blind.
3. Video
TikTok is projected to be the fastest growing digital platform for a second year in a row.
People display a big appetite for this style of content.
Previously marketers considered video to be one of the more challenging types of content. It required technical knowledge, a lot of time and a big budget.
But new, easy-to-use video creation and editing tools minimize the lift it takes to create polished video content.
And TikTok popularized amateurish videos that look more real and less polished.
Just remember the importance of accessibility when it comes to video. Always add captions. They also benefit those who don't listen to video audio. And avoid elements like flashing lights unless you add a warning for viewers.
You'll also want to keep in mind the way that audio plays into things.
Internet users in the U.S. pointed out video ads that auto-play with sound to be the most annoying, disruptive kind of digital ads. Video ads that auto-play without sound ranked second.
So loud, jarring sound might not be the best audio addition to your video ad content.
And you only have a few seconds to connect with the ad viewer.
So front load video ads with relevant, captivating elements, such as the best benefits, highlight features, or a powerful storytelling introduction.
4. User generated content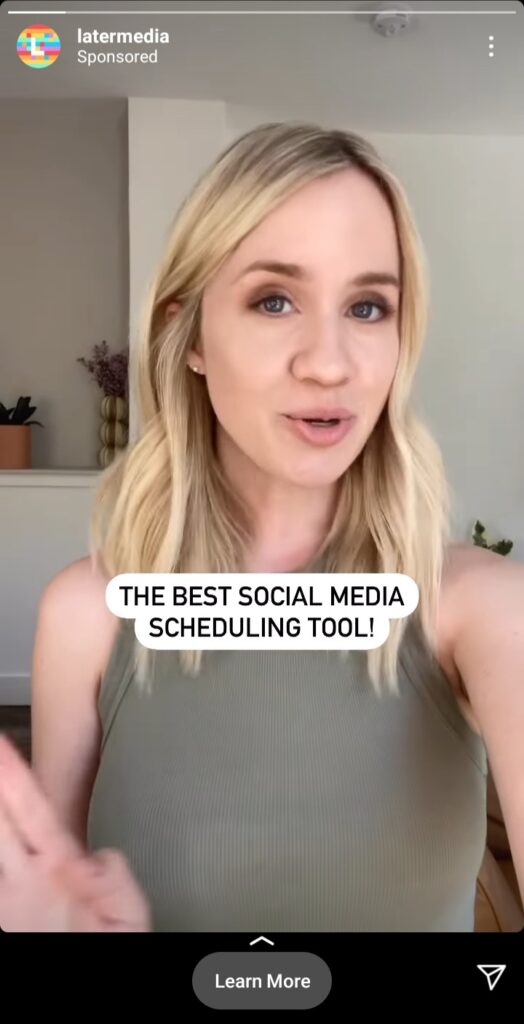 This is a phrase that's becoming more popular among marketers.
Content created by users, customers or occurrences influencers feels much more authentic than brand marketing content.
People gravitate more now toward what feels natural and genuine.
It's likely a natural response to being bombarded by ads and promos.
Ad content that duplicates this feeling of authenticity performs much better.
Currently more brands seek out a mix of both macro- and micro-influencers for content creation.
Or you can set up social monitoring to find instances where your brand garners organic online mentions.
Pulling reviews can also be a great source for digital advertising creative.
When your brand social media followers leave a glowing comment, screen grab it and incorporate it into future paid ad campaign creatives.
In general reach out to those in your brand community who create high-quality content to get permission to repurpose into ad content, whether by sponsoring their post or reposting to a brand account.
5. Promos & offers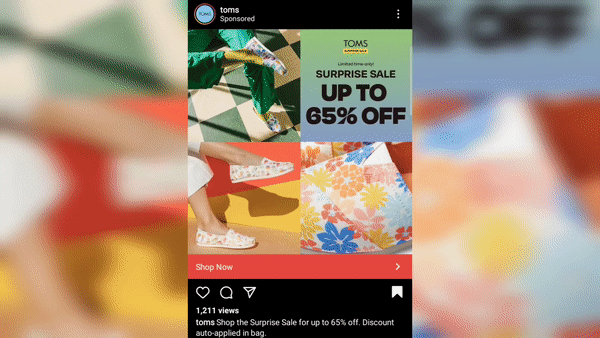 If you're looking to get a higher conversion rate, offers and promos hold tons of value.
This ad content tends to catch the eye of more people with immediate buyer intent.
It can also incentivize people who aren't in shopping mode to move further down the buyer's funnel.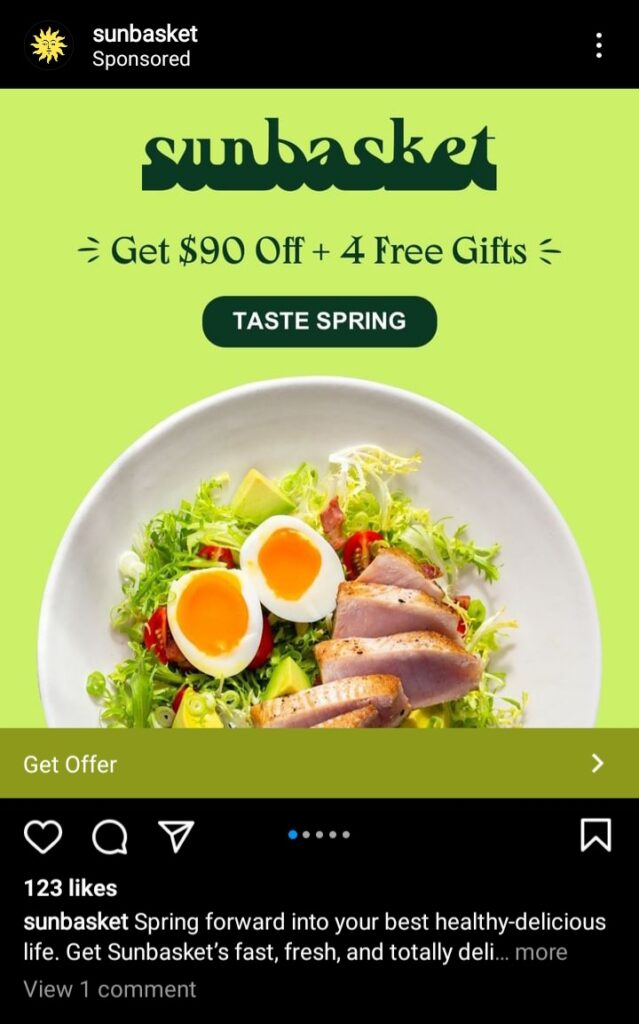 Especially when urgency messaging is involved, like LAST CHANCE or LIMITED TIME.
I've seen conversion rate and revenue double when using the right offer with the right audience.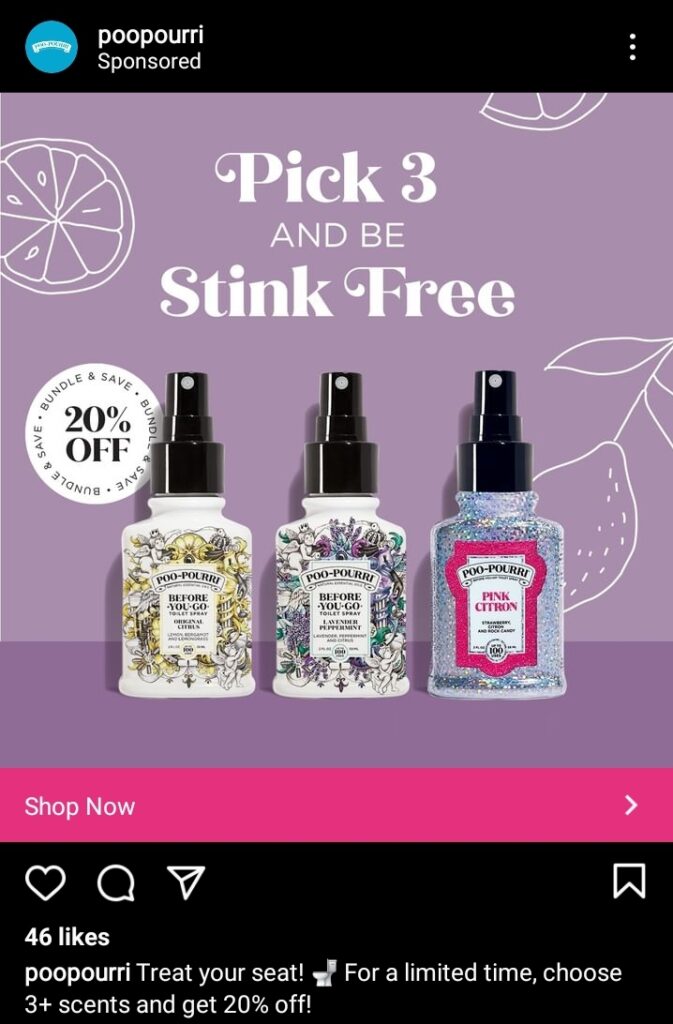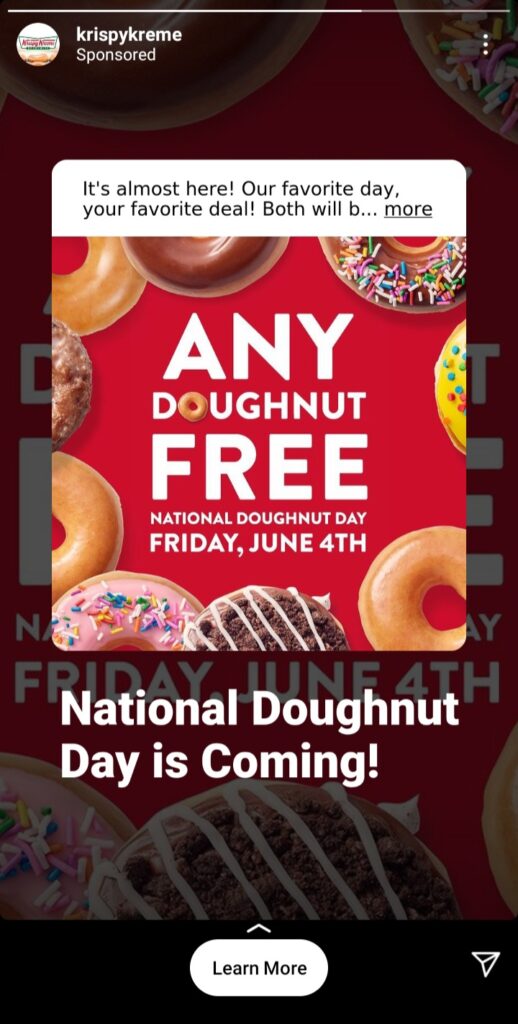 Interested in getting more content like this? Sign up for my newsletter and get fresh insight delivered to you weekly.