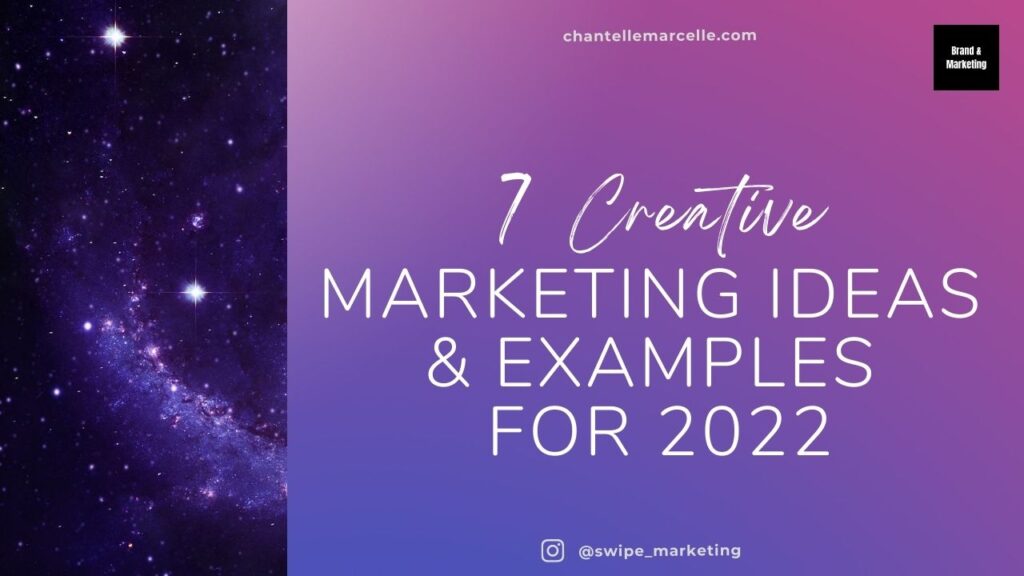 7 Creative Marketing Ideas (and Examples) For Your 2022 Strategy
It can be easy to get stuck in a rut when it comes to your brand and marketing strategy. Too often you might find yourself relying on the same channels and tools because of a lack of time or resources. Lately I've seen a number of campaigns that stand out because they don't stick to the playbook at the expense of attempting more creative marketing ideas and campaigns.
I thought it would be helpful to gather a few of these into a list of creative marketing examples to provide inspiration as we look to plan for 2022 marketing strategy.
(Quick note, if you subscribed to my newsletter, you'd get interesting, creative marketing ideas and examples like this sent directly to you. And it often comes along with additional colorful commentary and notes not included here in my posts. Feel free to subscribe here and try it out!)
Creating gifs
A recent issue of the Marketing Brew newsletter (the marketing-focused branch of the Morning Brew collection) delved into how cryptocurrency trading platform eToro incorporated gifs into its marketing strategy.
The company uploaded branded gifs to online gif search database, Giphy, which were then available for use across a number of platforms that integrate with the tool. That includes Twitter.
The strategy has been labeled as GEO, or gif engine optimization.
Brad Michelson, US senior marketing manager for eToro, tweeted, "So we're pretty focussed on the #bitcoin / crypto industry, which primarily spends its time on Twitter. A lot of conversation involves GIFs in one way or another. We also run ads on Twitter and remarket elsewhere. Full funnel over here :)"
He also added, "I do think it's easiest going niche first, similar to SEO, because it's hard to break into the highest volume terms. But you also need to know the kinds of phrases your audience is most likely to look for on @giphy."
Other brands that use gif marketing include Alaska Air and Hootsuite.
In total Giphy partners with over 200 brands and also a number of artists that have their own branded channels and content, including Disney, GE and Pepsi.
Uploading stock photos
Unsplash is one of the leading stock photo websites in the world. It boasts over 2M images in its content library and generates over 17B impressions on those images each month.
There are three routes that work to support a creative marketing strategy.
The first is opting for the paid advertising available through the platform via Unsplash for Brands.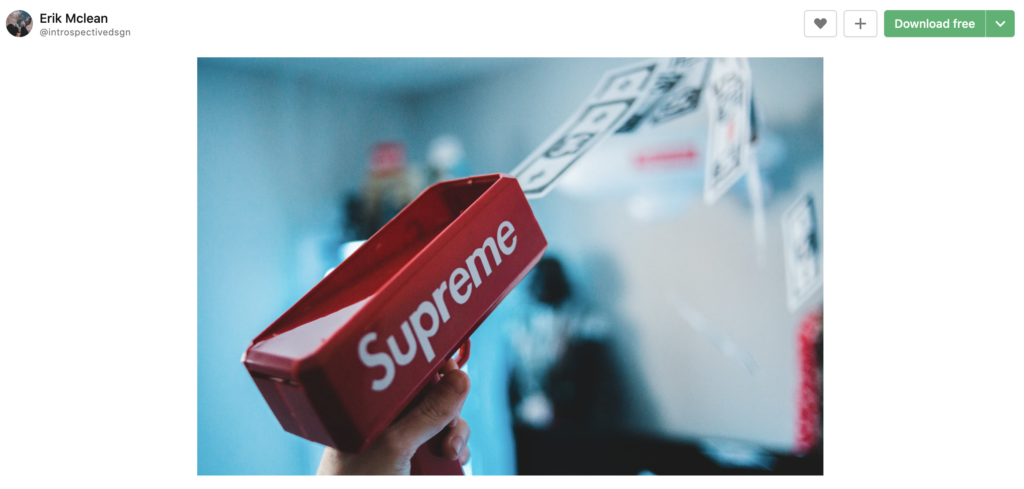 The other utilizes the massive organic reach afforded to those who upload photos.
Max Palmer, director of business development with Tower Paddle Boards, said uploading photos of the company's products resulted in 6M views and 24k downloads in only 5 months. He was able to reach out to the companies that reposted the images to their websites and successfully ask for backlinks and credit in more than a few instances.
Furniture company Inside Weather uploaded a curated collection of images featuring the brand's own products.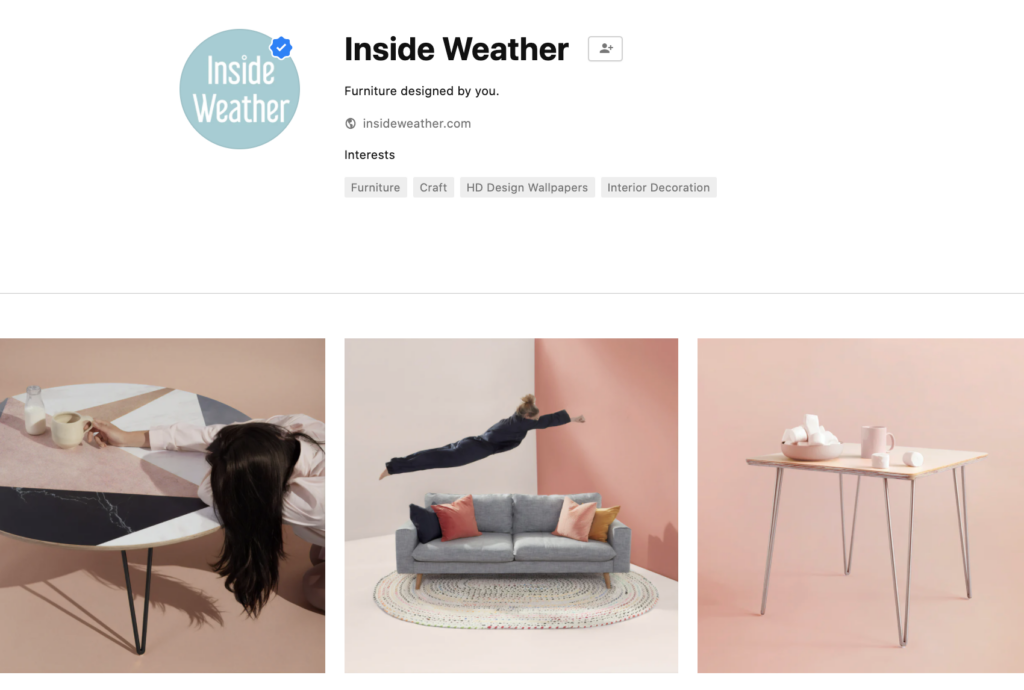 And bringing up Morning Brew once again, they also feature a number of images in the Unsplash library that subtly promote the brand.
And lastly, user-generated content provides value on this channel as much as anywhere else. Encouraging customers to share photos if they have access could also benefit your brand.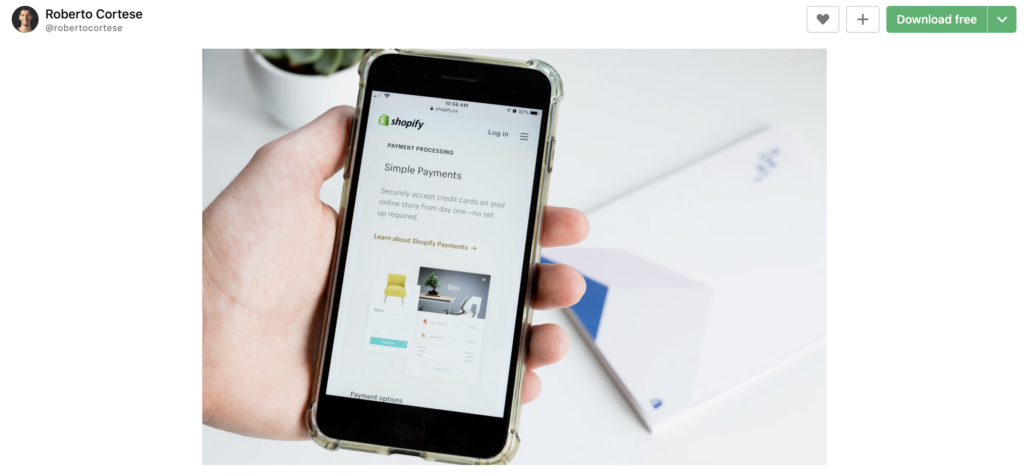 Meme marketing + paid ads
Meme marketing makes sense in today's Internet culture. They feel like they've become a natural form of digital expression, like emojis or online slang (lol, brb).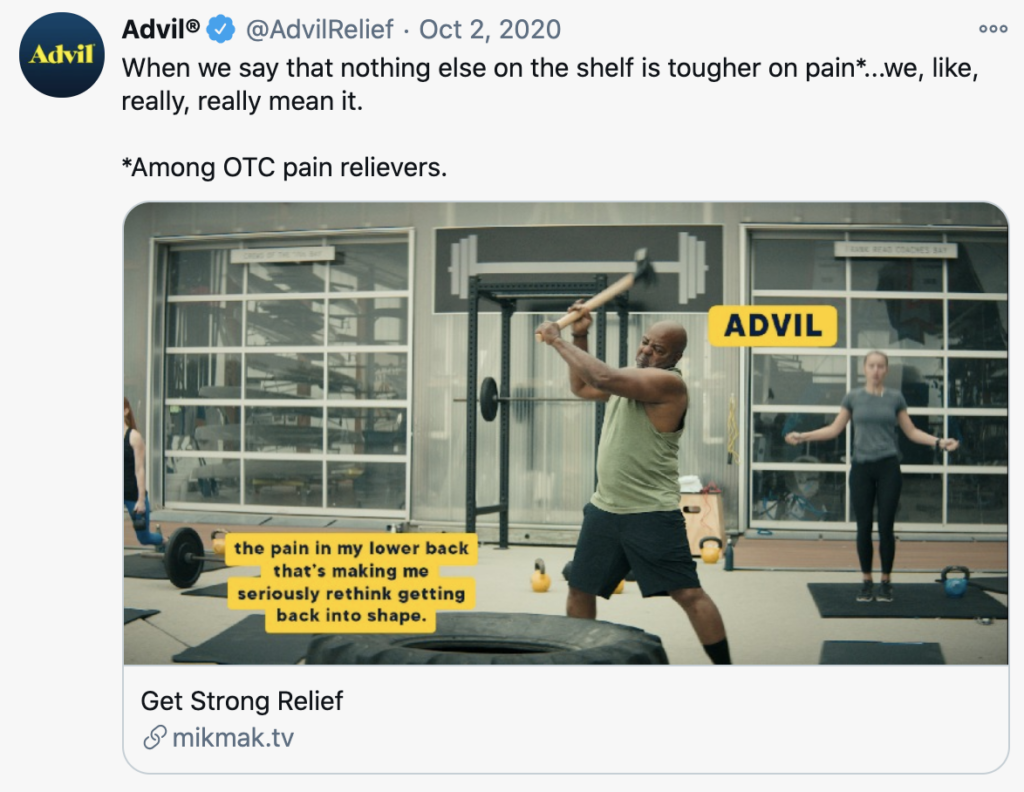 And people love them. Meme accounts like @daquan and @ladbible are some of the most widely followed across a number of social platforms. They're built for virality.
Which is what brands want.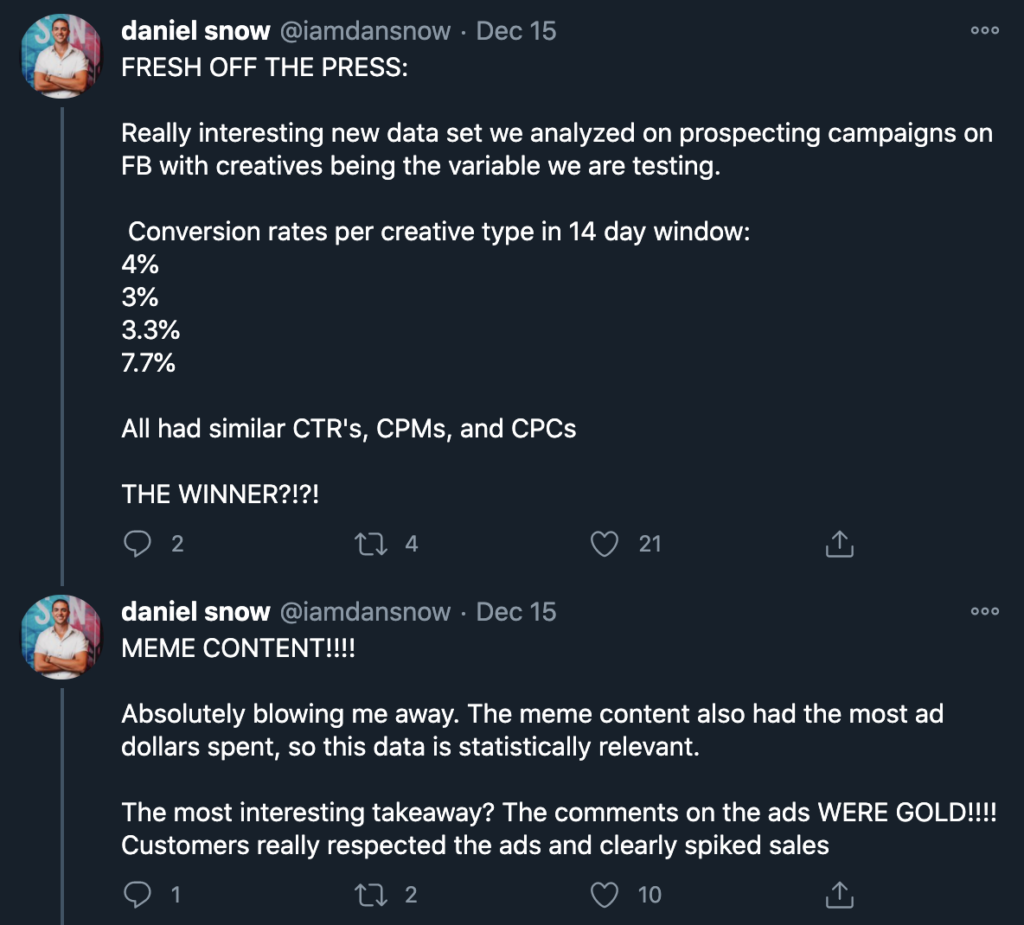 It helps drive a higher ROI if your ad makes people want to reshare it or talk about it with others.
And this is part of the reason brands are starting to use meme marketing as part of ad strategy instead of just organic.
Because it helps creative marketing content stand out in the right way by not feeling quite as promotional.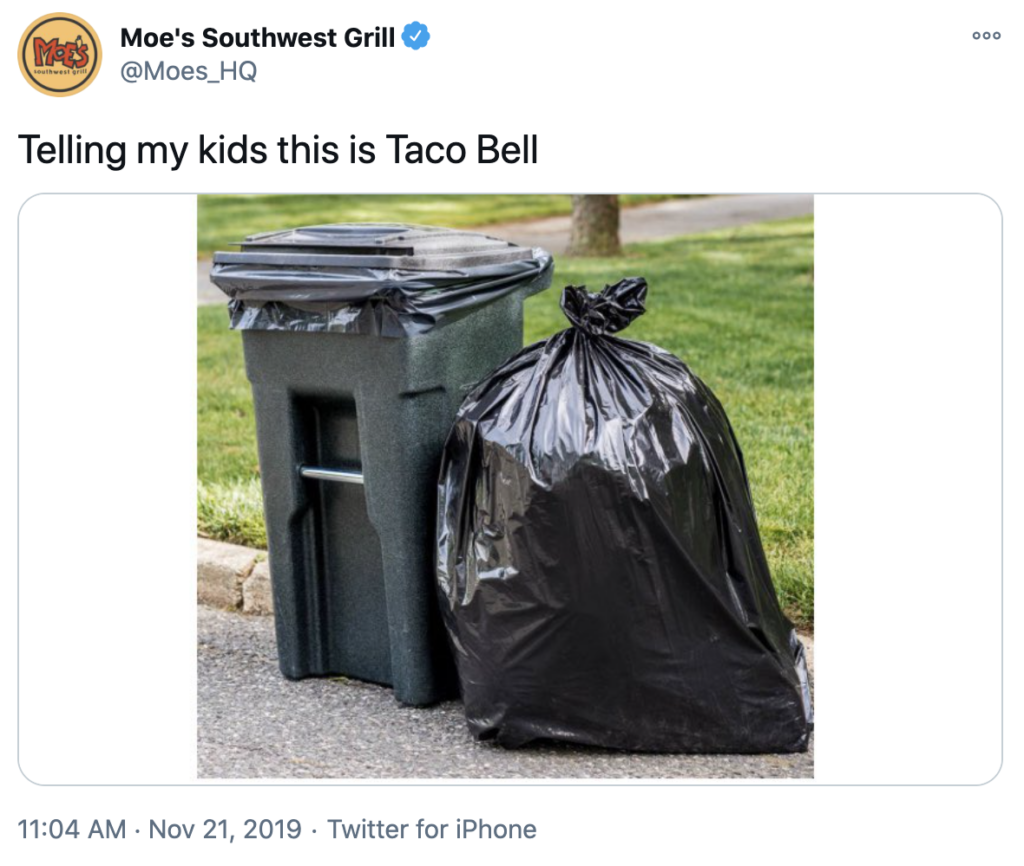 Another bonus: even meme marketing content that is bad can drive high engagement.
In fact, meme ads that are really bad probably get just as much attention, if not more, than those that are really good.
Current, a fintech company offering 100% mobile banking, does well at incorporating memes into their digital ad creative strategy. Gen-Z and Millennials compose their primary target audience, and the content reflects that.
They combine creative marketing memes with user-generated versions as well, adding a feeling of authenticity.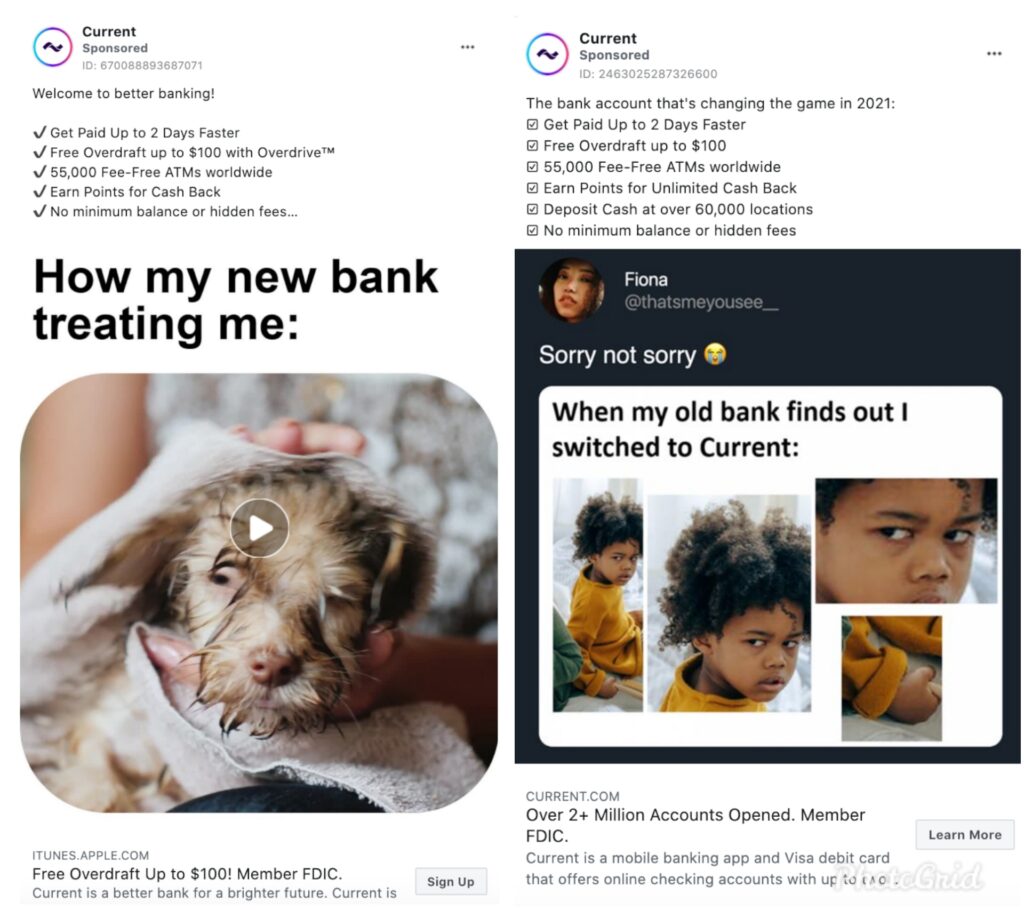 Employee-generated content
Employee advocacy has become a huge talking point. That's especially true with the rise of a number of high-profile instances of Gen-Z workers sharing viral social media content about their employers. And the varied responses from employers.
With this becoming more of a rising trend, a number of brands now prioritize creating a proactive policy to not only manage but also encourage employees to post about their experiences.
B2B companies like Drift and Gong are prime examples of this on LinkedIn. Their entire teams actively share content about company culture and more. It ends up drawing significant attention, more so than the brand's own official content, and increasing brand awareness for users of the platform.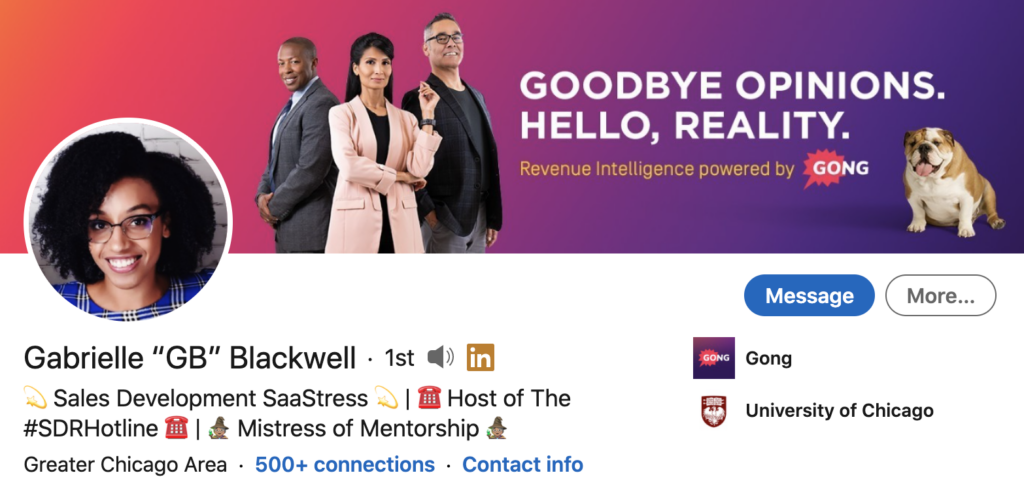 The free exposure is incredibly valuable, more so than paid advertising or organic brand posts.
A successful employee advocacy program goes beyond just the LinkedIn social media platform, though. Brands like McDonald's and Best Buy encourage employees to post content on TikTok and more.
The employee-generated content can then be captured and reposted by the brand on a variety of channels.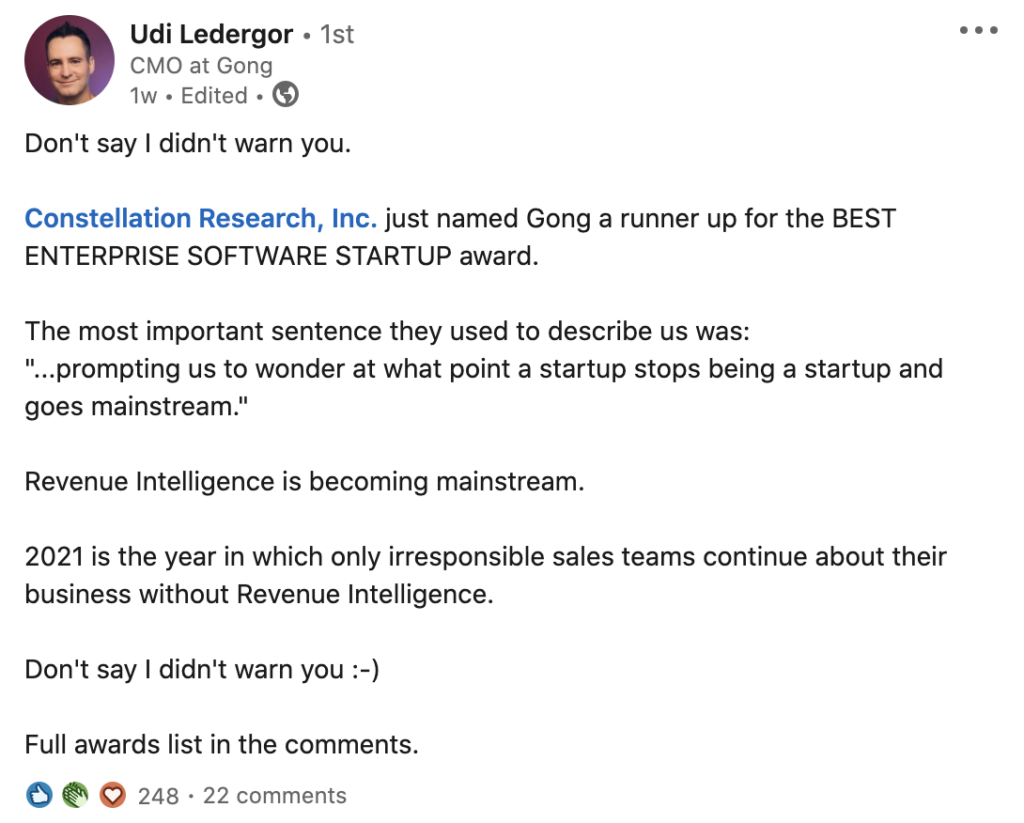 Faux campaigns
You don't have to save the laughs for April Fools Day.
Amazon kicked off 2020 with a very interesting and creative product launch — Amazon Dating.
The campaign was incredibly well thought out, even down to a Legal section featuring a downloadable document called a "Non-Ghosting Agreement." (Tinder, Bumble, and the like might want to take note.)
There was some criticism, especially around the timing (showcasing images of Black people for purchase at the start of February, which is Black History Month in the US).
But it also helped highlight an important aspect of the online dating experience. The overall superficiality and daters feeling like a commodity up for review.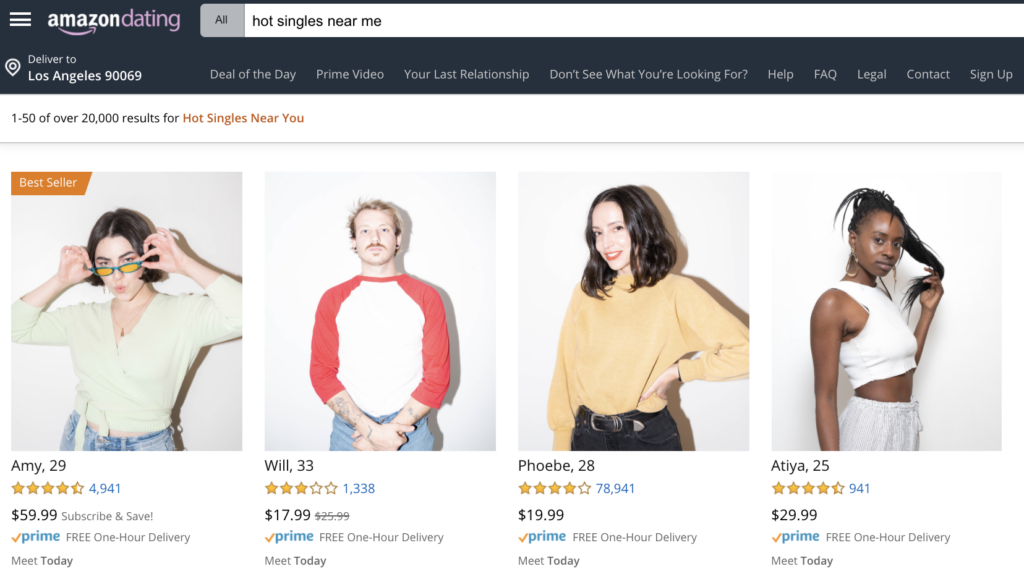 And then there's KFC.
The brand makes creative marketing ideas, playful campaigns and a tongue-in-cheek tone its signature. They aren't afraid to poke fun and make light.
Their announcement of a new KFConsole follows that same pattern.
A gaming console also capable of warming your fried chicken sounds too good to be true, and there's still debate about whether it is. A hilarious joke or a fast-food crossover innovation?
Either way it succeeded in getting the attention of the brand's target audience — Millennials and Gen-Z customers.
Micro-page freemium tools
Hubspot launched the Website Grader in 2006. And by 2011 users processed over 4M websites through the free online tool to analyze various elements, including performance and speed.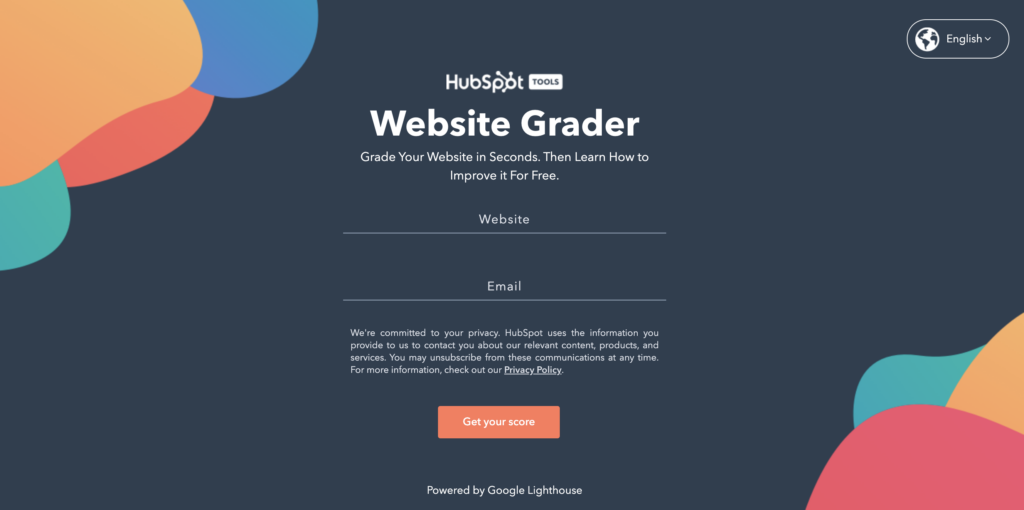 The website requires an email to get access to results, which makes it a powerful lead generation tool. Users looking for evaluations of their website often correlate with HubSpot's ideal customer persona (ICP). And that means fewer garbage leads.
A key thing to note about the HubSpot Website Grader. It's actually a really high-quality tool. It provides true value to users rather than giving users a taste and then forcing them to pay for a full product.
That's an important element to remember when building out your own free offers. Providing genuine value builds a relationship of trust that will result in more conversions in the long run.
Another company that does exceptionally well with offering free tools to generate awareness, backlinks and leads is Ahrefs. They have a free backlink checker, webmaster tools platform, and much more as part of an extensive and creative marketing strategy.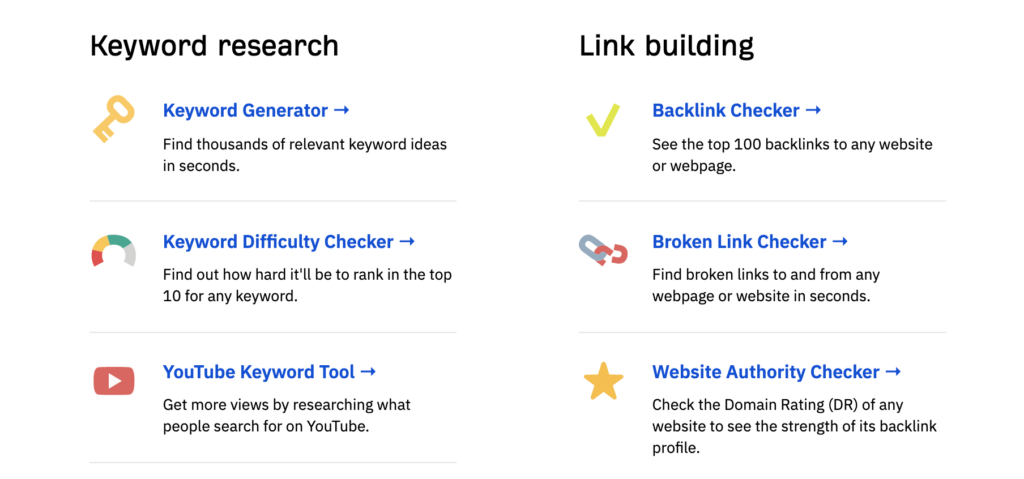 Branded merchandise
A number of brands have been making waves with this one.
Organic baby food delivery company Yumi offers a children's e-book called "Rainbows in Windows." The plot focuses on helping parents discuss sheltering at home in a pandemic to little ones.
AltLegal, a startup that offers digital tools for trademark and IP lawyers, sells a variety of items via an Etsy shop (cleverly named AltLegalTrademarket) that they position as great gifts to give their target audience. T-shirts, art pieces and more round out their collection.
(All proceeds go to The Playing Field Project Foundation, an organization that gives free test prep for the Law School Admissions Test (LSAT) to low-income individuals from underrepresented communities.)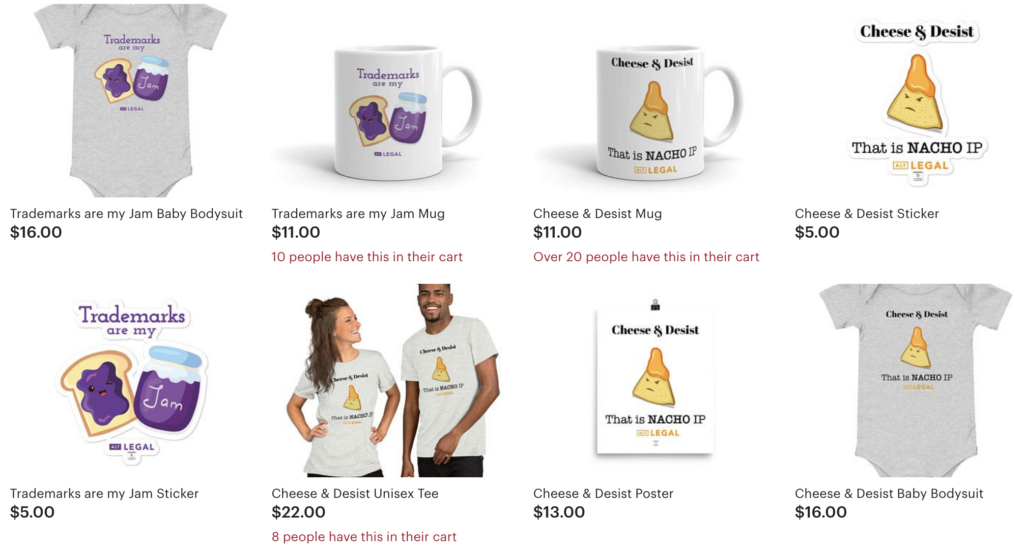 And I couldn't forget to include ecommerce payment startup Fast. The company's hoodies and other items, like stickers and baseball caps, have become a status symbol among the brand's loyal fans.
Co-founder and CEO Domm Holland said 10k hoodies sold as of end of 2020. The success surprised the team, given that they originally set up the merchandise store as a way to test out the 1-click checkout technology. The concept caught on organically
To get a lot of traction in their store, they ran a number of special discounts and promos via social media, like refunding people for anything they purchased.
On the company podcast, Talking Fast, Domm and co-founder Allison Barr Allen said this tactic falls within their natural tendency to build in public via social media. It enables people to connect with the brand, its story, and form a somewhat cult following within only a short amount of time.
Allison, also the COO, said, "Because people are following, they're cheering for you. And this becomes like sports teams that people want to succeed because they've followed along and seen the ups and downs and bugs and things that work and don't.
Want more examples of creative marketing tactics and ideas? Sign up for my newsletter and get fresh insight delivered to you weekly.