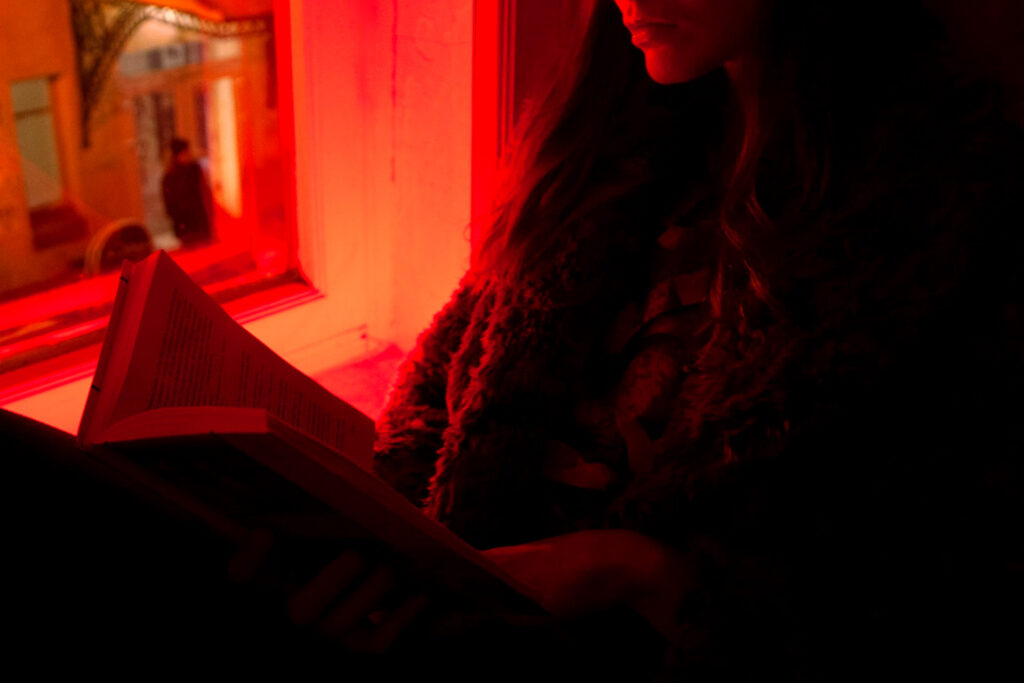 Your 2021 Reading List: Best Books to Read for Business & Pleasure
This was originally released as a newsletter. Subscribe here.
DISCLOSURE: THIS POST MAY CONTAIN AFFILIATE LINKS, MEANING I GET A COMMISSION IF YOU DECIDE TO MAKE A PURCHASE THROUGH MY LINKS, AT NO COST TO YOU.
Looking for some great titles to add to your 2021 reading list?
A common trait among the best writers is that they're also usually great readers. Or at least voracious ones.
If you want to play basketball well, you practice. You play a lot of basketball.
And similarly, if you want to write well, you've got to read a lot. It's coaching from authors and writers, and it allows you to study various styles, techniques and formats you can apply to your own writing.
So what are the best books for you to tackle, beyond the usual ones we always hear mentioned in listicle posts of the best marketing/business books? (Atomic Habits is on my mind!)
I asked a number of executives and marketing leaders for their recommendations — the best books they read in 2020 that they think you need to check out.
---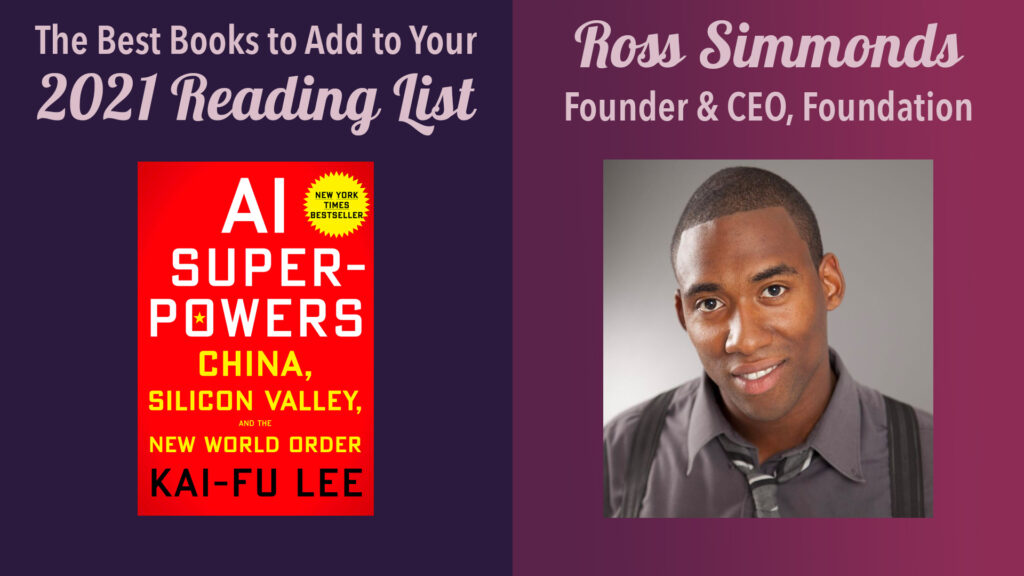 Suggestion from Ross Simmonds, Founder & CEO, Foundation
AI Superpowers – China, Silicon Valley, and the New World Order By Kai-Fu Lee
Why Ross Recommends It:
It feels like every year over the last decade there's been articles written about Artificial Intelligence and how robots are going to steal our jobs. In reality, for most marketers — Artificial Intelligence is more likely to simply augment our work as a whole rather than completely replace it. At the same time, the elements of our work that are likely to be replaced are worth understanding and this book provided an eye-opening perspective into where the technology was just a couple years ago and guidance around what scientists and experts in the field are creating. It's a futuristic yet realistic look at what our world could look like in the coming years and why GPT-3 is just the beginning.
---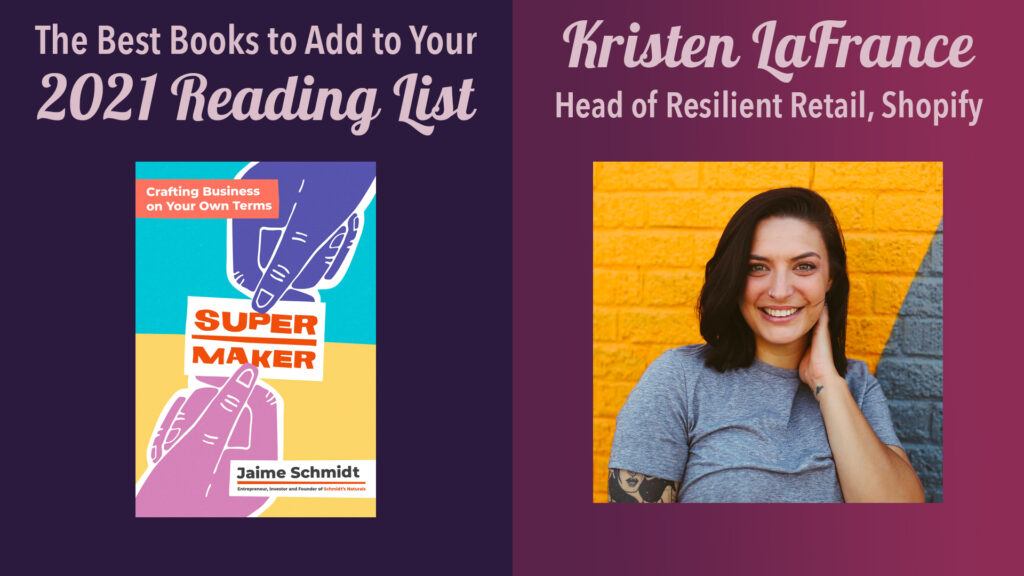 Suggestions from Kristen LaFrance, Head of Resilient Retail, Shopify
Supermaker: Crafting Business on Your Own Terms By Jaime Schmidt
Why Kristen Recommends It:
It's an open, raw, and honest exploration of her personal and professional growth with Schmidt's Naturals. A combination of powerful, tactical advice, and relatable stories that brings so much value to entrepreneurs.
Know My Name: A Memoir By Chanel Miller
Why Kristen Recommends It:
Sexual assault can be a highly nuanced topic to fully understand, even as a victim, an abuser or an outsider. This book gives an honest, deep reflection of what victims truly go through, how society still quiets victims, and what changes need to be made in our judicial systems. It's a raw, vulnerable, often tear-jerking and hard to read memoir that I truly believe every person should read.
---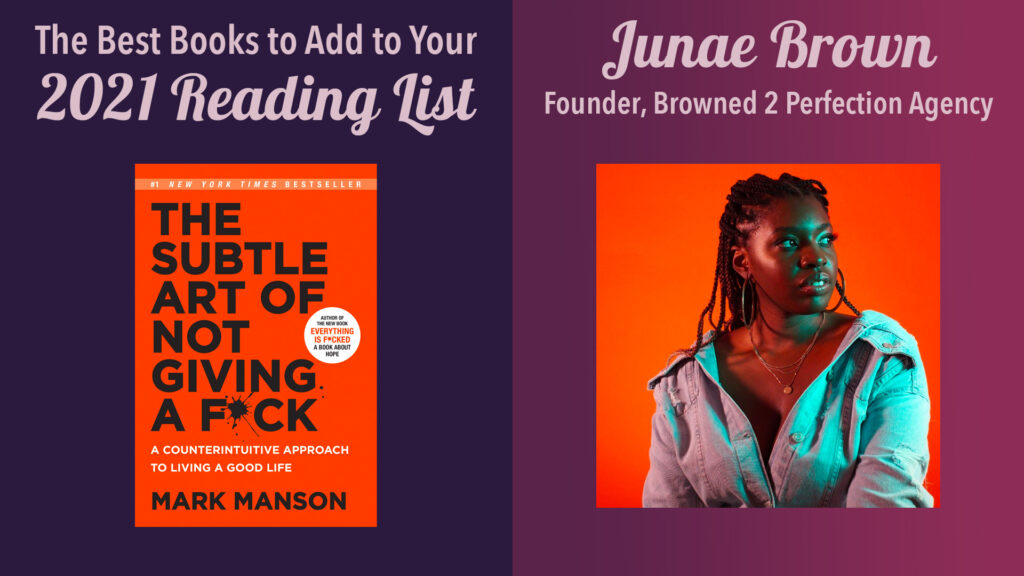 Suggestion from Junae Brown, Founder, Browned 2 Perfection Agency
The Subtle Art of Not Giving a F*ck By Mark Manson
Why Junae Recommends It:
A great and straightforward read about self-awareness & how to use it to get out of your own way. There is fate, but life is also very much what you make it. It really helped me put some things in perspective regarding my relationship with myself, in business, in ambition and with others. And 2020 was the perfect playing field for realizations & using them to my advantage!
---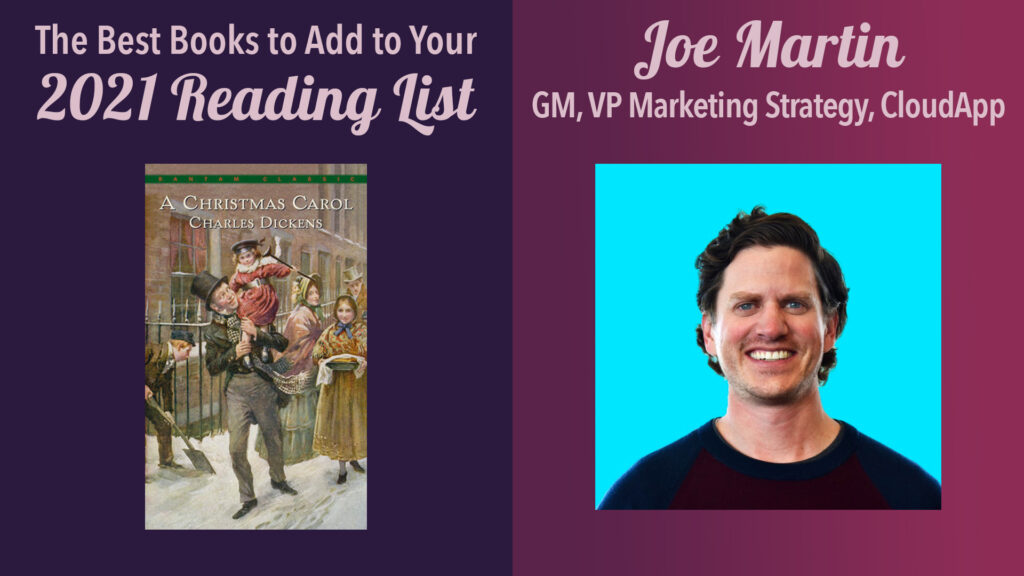 Suggestion from Joe Martin, GM, VP of Marketing and Strategy, CloudApp
A Christmas Carol By Charles Dickens
Why Joe Recommends It:
Amidst the chaos of 2020 I only was able to muster the energy to read a few books outside of my normal goal of 1 a month. The most impactful for me was A Christmas Carol by Charles Dickens. It was the perfect reminder at the end of the year to look back and be grateful for the many positives that did happen in my life vs. focusing completely on the negatives. Great way to go into 2021 with optimism and an attitude of gratitude.
---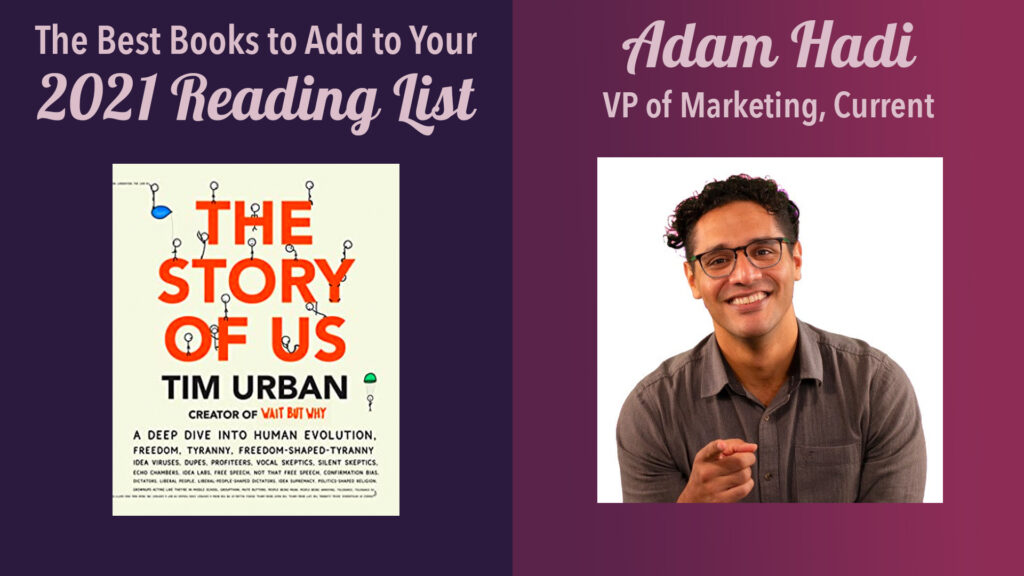 Suggestion from Adam Hadi, VP of Marketing, Current; and Influencer Marketing Consultant
The Story of Us By Tim Urban
Why Adam Recommends It:
Tim always does a great job explaining complex topics in a very digestible way. With The Story of Us, he gives excellent context to how we've arrived at the current political culture in the US.
(This book isn't officially published yet, but Adam mentioned that people who are interested in it can check out the web version here.)
---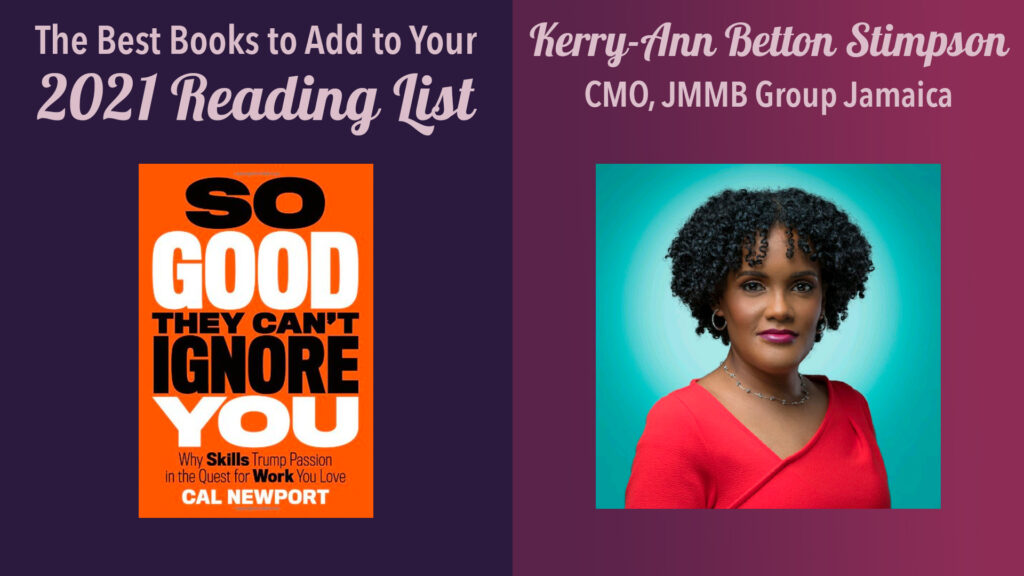 Suggestion from Kerry-Ann Betton Stimpson, CMO, JMMB Group Jamaica; and Host of The Internal Marketing Podcast
So Good They Can't Ignore You (Why Skills Trump Passion in the Quest for Work You Love) By Cal Newport
Why Kerry-Ann Recommends It:
Most of us were told to 'follow our passion' when choosing a job/career that we'd love to do. This book debunks that. Ultimately, it shares that true career success (including work you love) is rooted in your investing significant time and energy to build rare and valuable skills (he calls 'career capital') in a way that causes you to standout in your field. Career capital allows you to be in high demand, giving you the flexibility to command a high 'price' for what you do, on your own terms and with the sweet satisfaction that comes with that.
---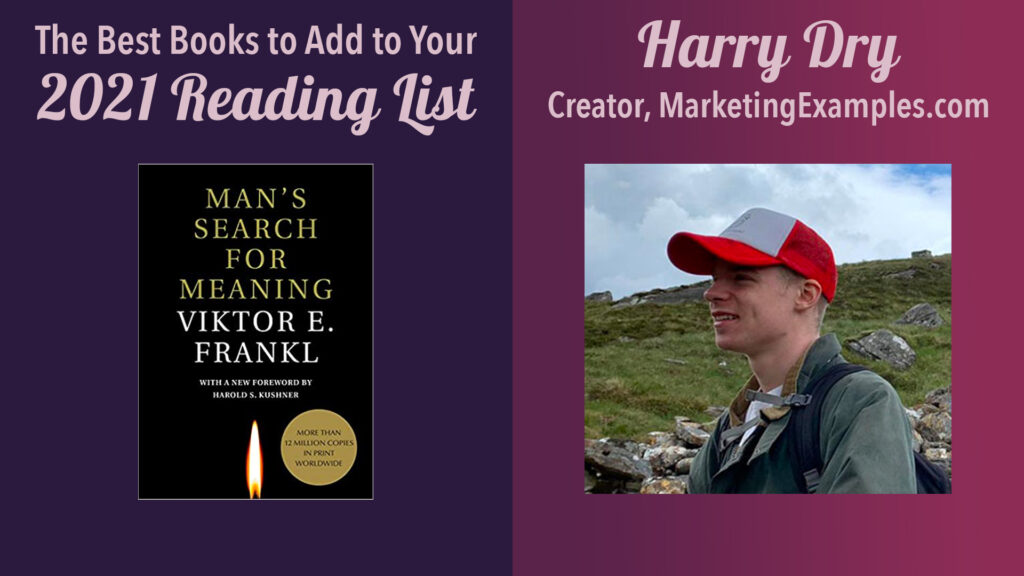 Suggestion from Harry Dry, Creator, MarketingExamples.com
Man's Search for Meaning By Victor Frankl
Why Harry Recommends It:
This book made me realise that love and life are so much more important than all this business, marketing, social media stuff. Made me realise I'm on the "success" treadmill: More followers. More subscribers. It means nothing.
---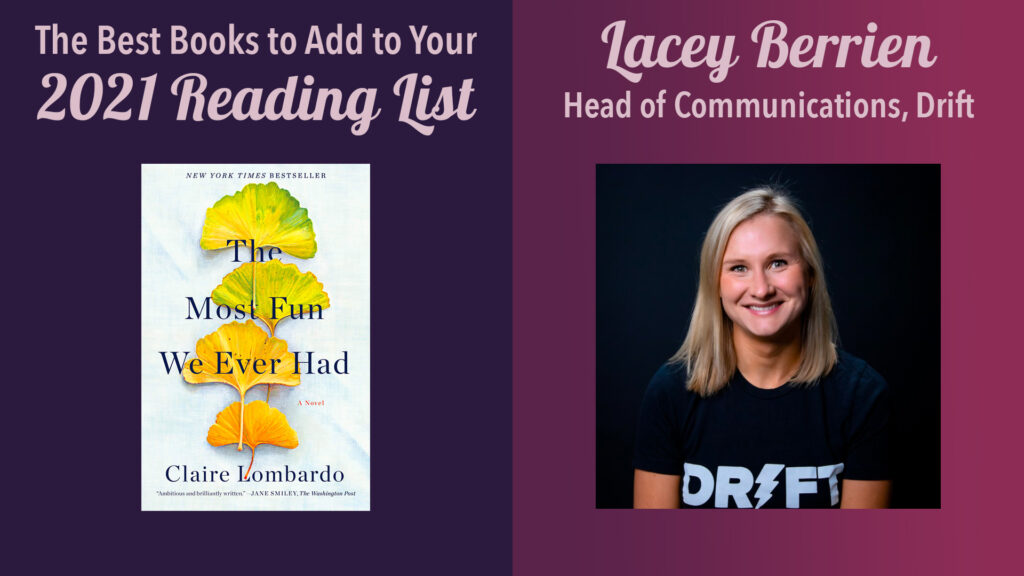 Suggestion from Lacey Berrien, Head of Communications, Drift
The Most Fun We Ever Had By Claire Lombardo
Why Lacey Recommends It:
It details four decades of a family, their sometimes complicated relationships and love for each other. As daughter of parents who have been married for forty years, it really resonated with me, and I've recommended it to anyone who asks me for a book!
---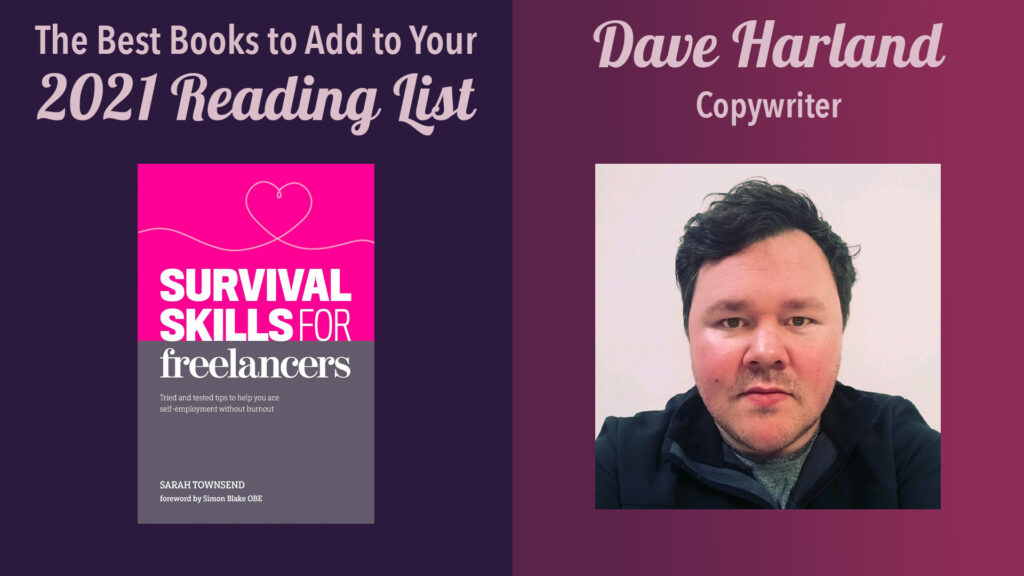 Suggestion from Dave Harland, Copywriter
Survival Skills for Freelancers: Tried and Tested Tips to Help You Ace Self-Employment Without Burnout By Sarah Townsend
Why Dave Recommends It:
It's ideal if you're thinking of freelancing or already doing it and want to do it better. Such an easy, down-to-earth read, and totally unlike the usual self-help books for freelancers. The author speaks so honestly about everything freelancers encounter, including dealing with dodgy clients, separating business from your personal life, ratesetting and staying mentally balanced – which makes everything feel attainable and relatable. Plus there are loads of little quotes with tips and advice from other freelancers – so you get input from loads of other people who've been there and done it.
---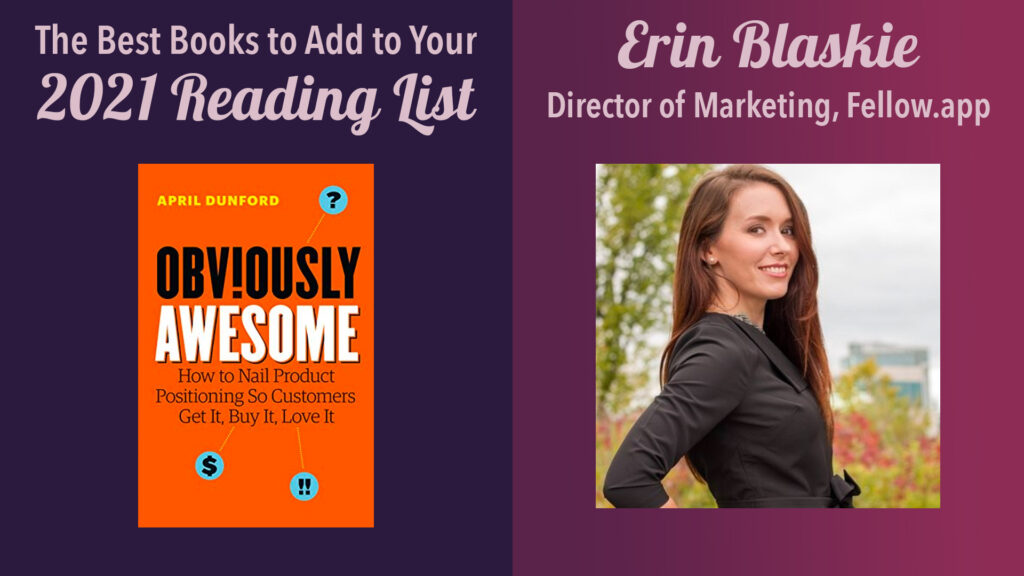 Suggestion from Erin Blaskie, Director of Marketing, Fellow App
Obviously Awesome: How to Nail Product Positioning so Customers Get It, Buy It, Love It By April Dunford
Why Erin Recommends It:
It's awesome because it breaks down positioning in the best and most helpful way.
---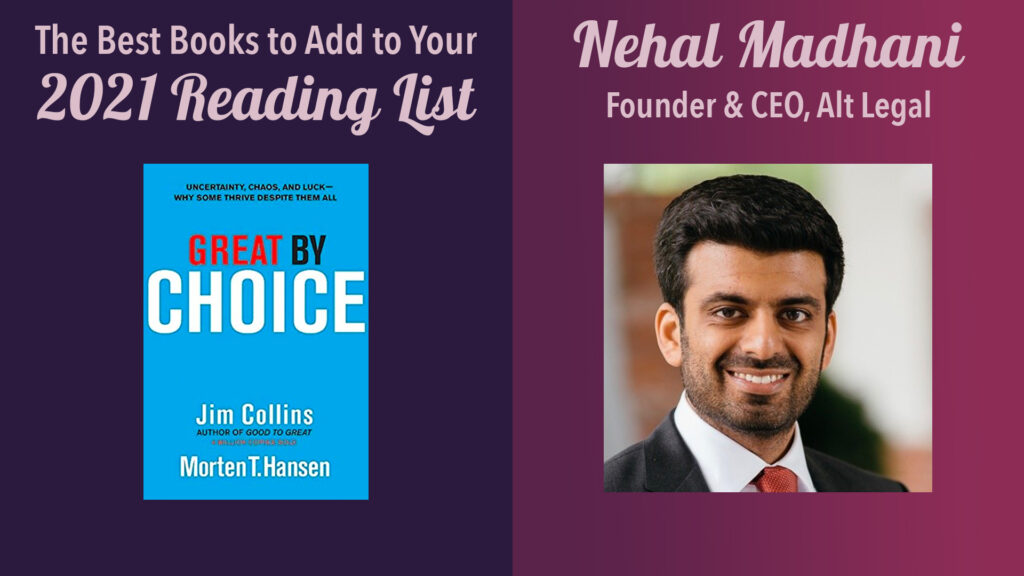 Suggestion from Nehal Madhani, Founder & CEO, Alt Legal
Great by Choice: Uncertainty, Chaos and Luck – Why Some Thrive Despite Them All By Jim Collins
Why Nehal Recommends It:
It's a great book on how companies and leaders can navigate uncertain times, and 2020 was exceptionally uncertain and chaotic, to say the least.
---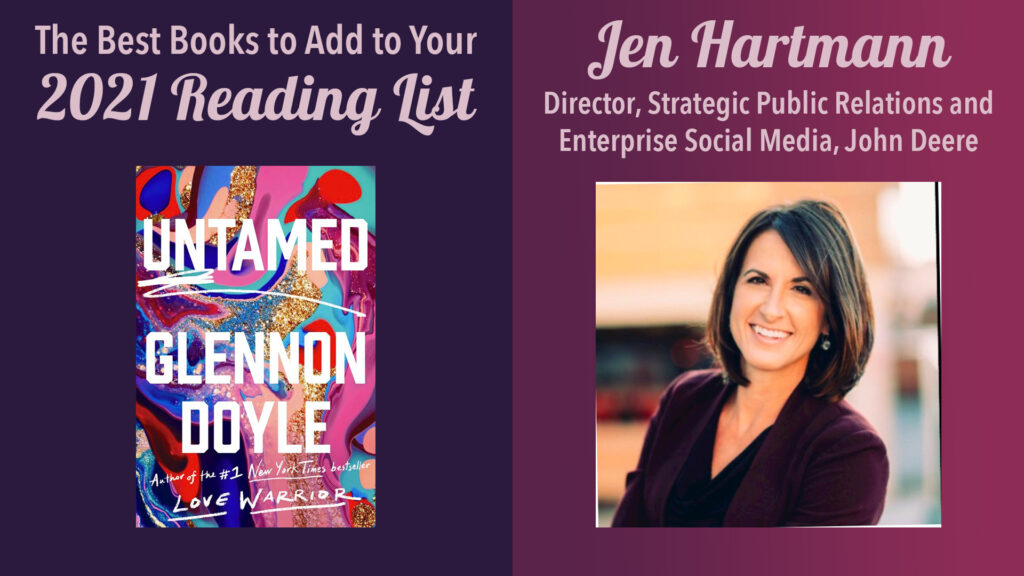 Suggestion from Jen Hartmann, Director, Strategic Public Relations and Enterprise Social Media, John Deere
Untamed By Glennon Doyle
Why Jen Recommends It:
Untamed by Glennon Doyle was gifted to me by a dear friend. And that's precisely what it is — a gift. It's a reminder that the only way to fully be alive is to unabashedly follow your heart & to break the rules for how "good" girls should behave.
---
Suggestions from Roger Figueiredo, VP of Marketing & Sales Development, #paid
Obviously Awesome: How to Nail Product Positioning so Customers Get It, Buy It, Love It By April Dunford
Why Roger Recommends It:
This was my second go at this book. That's how good it is. Positioning tends to be more theoretical than practical. But not with April's approach. This is one of the few marketing must reads I recommend once a month. It's a great one.
How to Write Better Copy By Steve Harrison
Why Roger Recommends It:
So far, this is my favourite book on writing. I worked through it with our SDR and marketing teams. I improved, and so did the team. Plenty of tips. And it's written well, funny enough.
---
Other Highly Recommended New Books You Should Read
The following list of titles made the cut when it came to being identified as newly published books to read from 2020.
These are all brand new and receiving plenty of acclaim from founders, journalists, marketers, and more, so be sure to put them on your radar.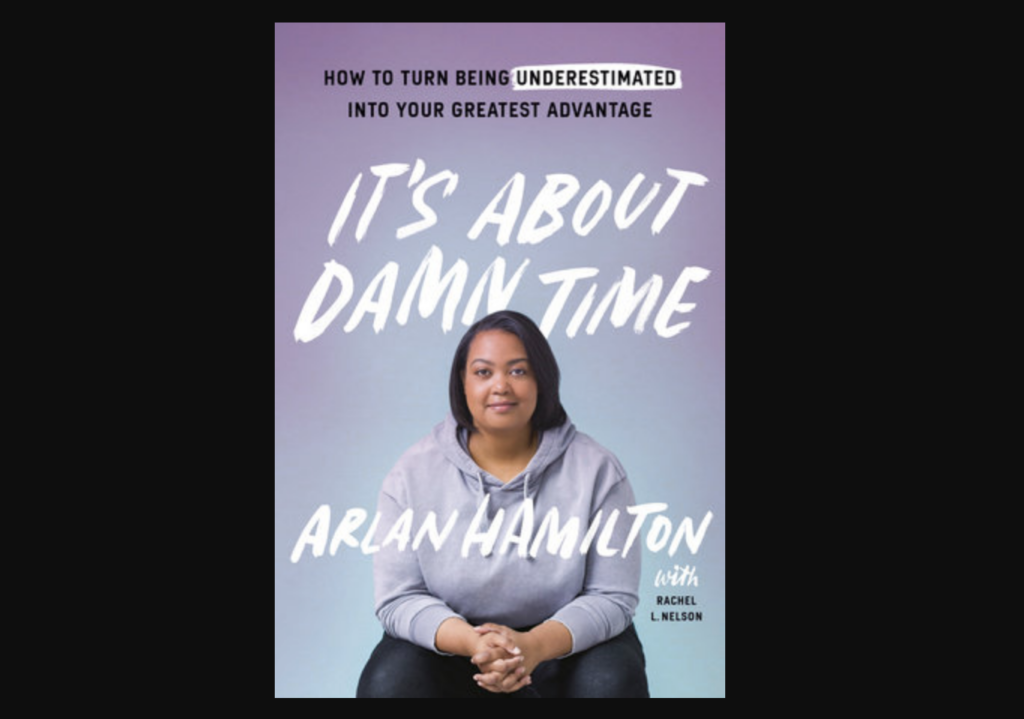 It's About Damn Time: How to Turn Being Underestimated Into Your Greatest Advantage By Arlan Hamilton
Written by a black, gay woman who broke into the boys' club of Silicon Valley, this is a guide to finding and using your own voice. (And you know it's good when it comes recommended by women like director Shonda Rhimes and politician Stacey Abrams.)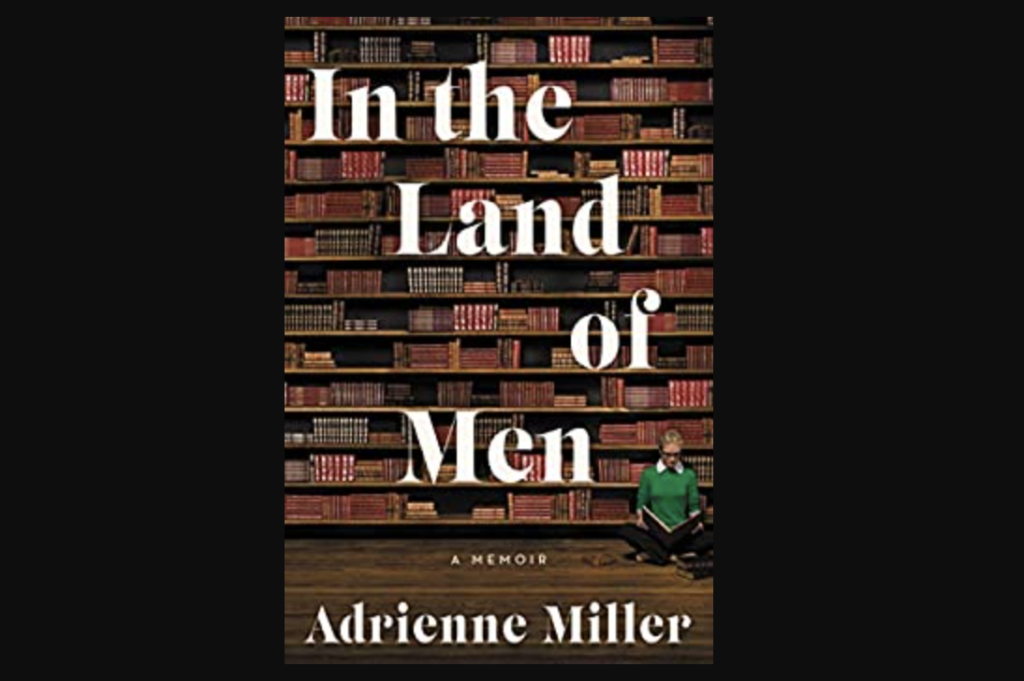 In the Land of Men: A Memoir By Adrienne Miller
Description: Adrienne Miller was the first female literary and fiction editor of Esquire from 1997-2006. This is the story of how she got that title at only age 25 and how she learns to become an editor amid the deep-rooted sexism of the men's magazine world.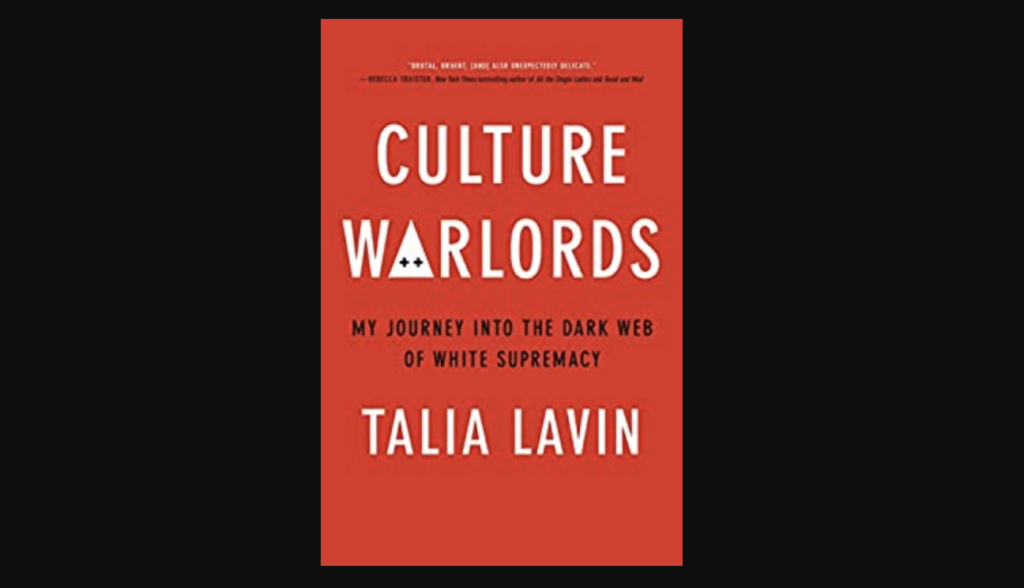 Culture Warlords: My Journey Into the Dark Web of White Supremacy By Talia Lavin
This book documents how journalist Lavin, a frequent target of extremist trolls, dove into a byzantine online culture of hate and learned the intricacies of how white supremacy proliferates online.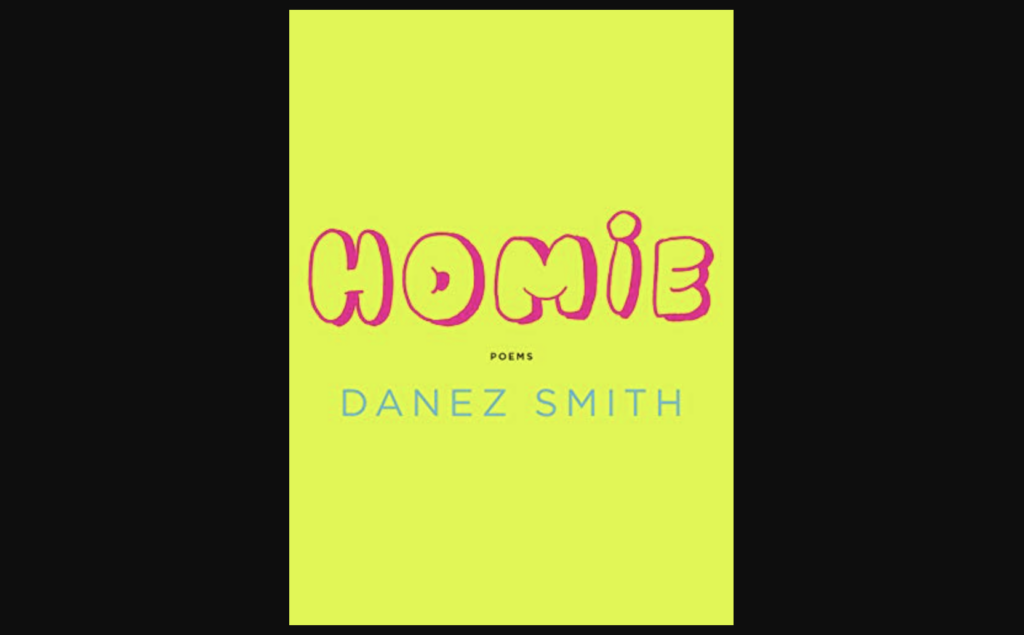 Homie: Poems By Danez Smith
This collection of poems represents a search for joy and intimacy within an era where both can seem scarce and getting scarcer.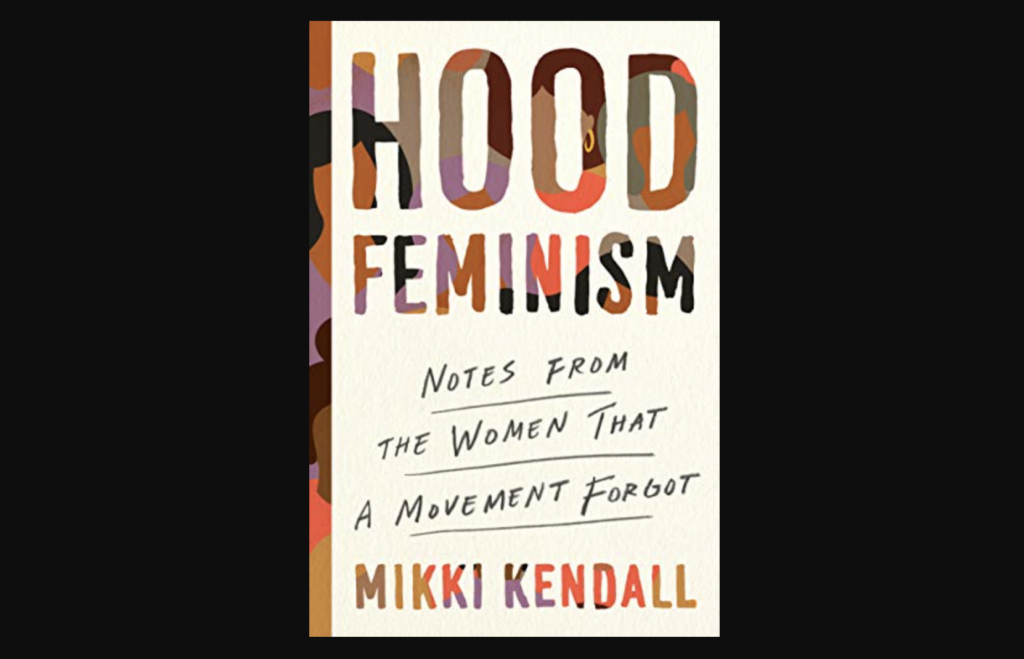 Hood Feminism: Notes from the Women That a Movement Forgot By Mikki Kendall
A must-read for anyone who says they support feminism. This book asks the important question: How can we stand in solidarity as a movement when there is the distinct likelihood that some women are oppressing others?
Gather the People By Sarah Avenir
A human approach to marketing for people who would rather make what they love than persuade people to buy it.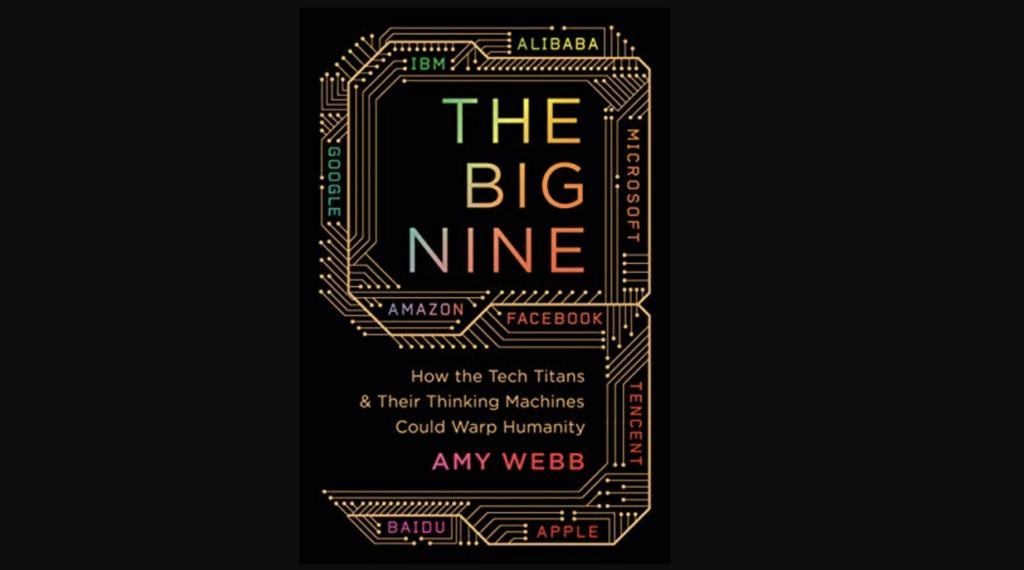 The Big Nine: How the Tech Titans and Their Thinking Machines Could Warp Humanity By Amy Webb
If you're interested in tech, this book explores the pervasive, invisible ways in which the foundations of AI — the people working on the system, their motivations, the technology itself — are broken.
---
Want to discuss more about great books? Connect with me on Twitter or sign up for my newsletter and get marketing insight delivered to you weekly.