5 Tips for Creating Better Case Studies and Testimonials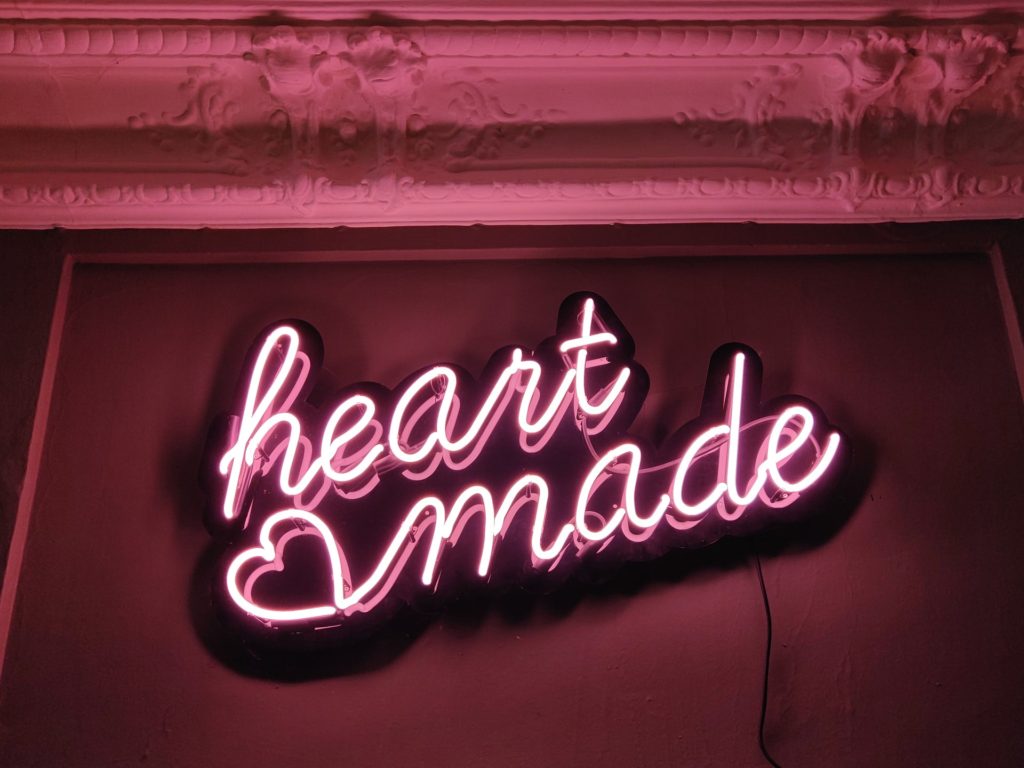 I appeared on one of my favorite marketing podcasts, The B2B Growth Show. It's a daily podcast for B2B marketers created and hosted by the very smart team at Sweet Fish Media.
I joined Director of Partnerships Logan Lyles to talk about advice for creating better case studies and testimonials. (Scroll all the way down to listen to the full episode!)
Why does it matter?
As anyone in sales and marketing knows, case studies and testimonials can make a world of difference in the sales process. They can establish credibility for your brand, build trust with your potential clients, and give you concrete examples and use cases.
Case studies and testimonials rank in the top 3 most effective types of content marketing to influence purchasing decisions for both enterprises and small businesses. And almost two-thirds of marketing agency executives say case studies are the most beneficial content for lead generation.
Not to mention, when done right, case studies take advantage of the marketing psychology concept of social proof.
Social proof basically means people want to keep up with the Joneses. It's part of why influencer marketing carries such potential benefits.
Your buyers want to know that what you're selling is tried, tested and true. But they don't want to hear it from you. They want to hear it from people like them. Users who are authentic and real.
The first step requires you to actually write a brilliant piece of content, though, and get it approved by your client.
Here are some tips for creating better case studies and testimonials that helped me throughout my career.
1. Learn about your customer's approval process for case studies.
The number one rule for testimonials is to always try to attach a real person's name and a face.
This sounds simple enough, but a lot of times our customers run into blocks from their company in being attached to "vendor promotion." There can be really lengthy approval processes required in advance of you being able to release your content.
Publishing a case study or testimonial without running it by your client is a big no-no. Otherwise, you run the risk of damaging your relationship with your client and being forced to take it down in the end.
So have that conversation up front when you first make the request to make sure that's been factored into your creation process.
2. Figure out if there's a way to agree to a case study before the deal closes.
After a deal closes and the contract is signed, the initial enthusiasm of a new purchase begins to wear off.
Especially if you're working in SaaS. The client focuses on onboarding and troubleshooting at that point, which makes it more difficult to get attention to discuss marketing and public relations.
It makes things a lot simpler and more straightforward to agree to a joint marketing and PR plan before the sales process even concludes. Sometimes it helps to agree to all of the specifics directly in the contract so it's properly documented and outlined.
Can you use their logo in marketing materials?
Will they work with you on a case study?
How about a press release or joint announcement?
What will be the timeline for everything?
I found it most successful to work with the Sales team on this. Before the deal closes, they have a closer relationship with the team on the client's side and it won't seem like you're barging in making marketing demands.
3. Work with internal teams to pull any data or info to strengthen the case study.
You want to make the case study process as easy as possible for your client because they're doing you a favor by participating. All the burden should be on you and your internal team.
And you'll probably need help from other internal teams to make sure your case study includes all the important, relevant details.
Specific numbers and stats are crucial for a more effective, all-around better case study or testimonial.
Having a conversation with your Customer Support team, Sales team, and any internal teams who have access to data (like Development or Engineering) arms you with hard-hitting numbers to write a case study that isn't just fluff.
You also want to discuss that with your internal teams far in advance of actually starting to create the case study. Build a process that's respectful of everyone's time and resources, and that sets clear expectations for timeline and deliverables.
4. Figure out a primary focus for the case study that will be most impactful for your buyers.
With each case study, you should think about the story you want to tell before you start writing. Even before you interview the client.
What will have the biggest oomph for your buyers? Is there a gap in existing content you'd like to fill with a certain message?
My background in journalism always leads me to think about the newsworthiness of content. I try to write a headline that'll capture attention and make people want to read.
Having this set can help frame the rest of the case study or testimonial content to make writing faster and easier.
5. Outline questions and share with your client in advance.
This step is important. Once you're actually ready to begin involving your client in content creation, make a list of questions beforehand.
Use conversations with your customers and buyers to guide your case study content development.
What are the questions they ask most frequently?
Which are the biggest concerns they express?
What are the benefits and features they mention are their favorites?
You address these topics, and you're creating a piece of content that will serve as a useful aid in the conversations going on during the buying process.
If you opt for a phone or video conference interview, getting questions to your client before you speak lets them review and prepare for a smoother experience when you actually talk.
I prefer to get data-based questions via email and then discuss questions that touch on emotion or opinions via phone. This allows me to capture emotions to add to my writing and also ask secondary, follow-up questions if there are particular areas that I think would be good to expand on.
I cover all of this and more in the podcast episode with Sweet Fish Media. Give it a listen below or visit their website.
I'd love to know what you think about this topic! Let me know by connecting with me on LinkedIn, or you can also tweet me!
You can also sign up for my newsletter and get my content (plus other insight) delivered to you weekly.