Public Relations Marketing Strategy To Get More Media Coverage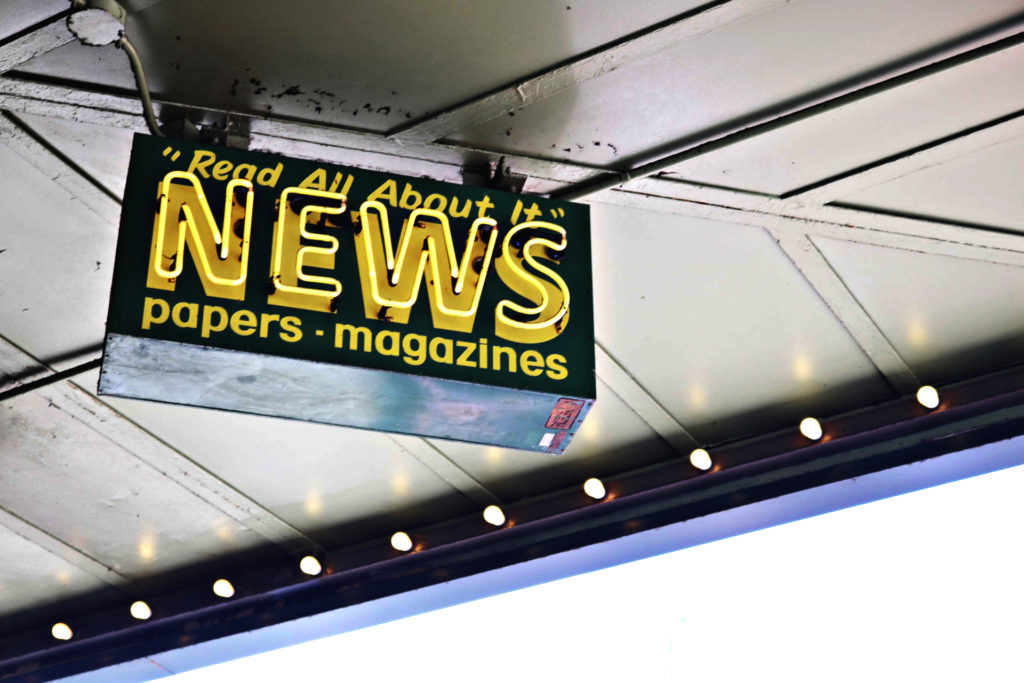 Effective public relations marketing strategy can have a major impact on your goals around building your brand. And there are a number of different ways that success can look, but winning earned media mentions is usually a key indicator that brands measure.
The primary reason is that earning placement in articles has tremendous ROI when compared with paying for media coverage.
Plus who doesn't like having authentic media clips to add to a pitch deck or onto a website? It immediately lends credibility to your brand, depending on where the placement landed.
So here are a few tips that I've found have helped me land clients in publications from The New York Times to Mashable to CNN.
1. Do the research. Read the news.
You should be reading the news almost every day. It helps you quickly figure out what's being said about your industry and which writers cover your space or topics related to your brand.
To save yourself time, set up Google alerts to send mentions of specific, relevant keywords or topics to your inbox every day.
You should also check competitor coverage. See where they're finding success, and add those writers to your list for outreach. You can also gain insight into your competitors' overall public relations marketing strategy. What messaging are they putting out? How are they positioning themselves?
But don't just read news about your own industry.
Read general news as well. Take a look at what news is leading on the homepages of most major publications. See what news is making the most buzz on various social media platforms.
Educate yourself on broad news trends, and figure out if there's a way your company can tie itself to major trends.
That's an excellent way to open conversation with top journalists and get mentions in articles that are more widely read.
For example I was able to get coverage for a company in The New York Times by presenting its owner as an expert on remote work, one of the biggest topics of 2020.
2. Be in touch with what's really newsworthy on the horizon for your company.
Something isn't news just because the company CEO thinks it's important. Editors generally have a discriminating eye for what's actually worthy of an article and what is promotional fluff.
It's important that the person driving the public relations marketing strategy is aware of what's going on across the company. Reviewing what's going on in the company and pulling major milestones to add them to a public relations calendar is important.
For example, key dates on the product release map or the client onboarding schedule can be used to strengthen and add substance to the PR strategy (and to marketing messaging in general).
If possible, the company's public relations strategist should at least occasionally sit in on cross-functional meetings or sprints for other departments, like the product or development teams. They need to be in touch with nearly everything that's going on in the company to help identify what could be interesting to announce to the press.
Information gathered from around the company can also be used to create a PR calendar and figure out how to align it with content calendars for any media outlets you want to target.
3. Connect with journalists. Craft personalized messages to each.
A long time ago it might have been standard to send out impersonal press release blasts to long lists of journalists' email addresses.
But the spray-and-pray method isn't any more effective in public relations marketing than it is in any other area of business. And it carries the same risks (spam reports, privacy law concerns) plus the additional drawback of possibly getting you blocked by important writers you want to talk to.
Although it's certainly not "scalable," the best approach for building media relations is to treat them like you want to be treated.
Think about the state of your email inbox.
Imagine how overwhelming the inbox of a journalist fielding pitches and requests from all sorts of companies and PR practitioners might be. Don't end up just another name in the list with a generic email that focuses on "me, me, me."
Take the extra time to look up the individual writer.
What are some recent pieces they've published?
Why do you think they should take precious time out of their day to talk to you in particular?
Check out their social media presence, especially on Twitter. What are they talking about? Have they made any requests for comments or sources for a story recently?
When you put together a pitch, give them enough detail to enable them to sell the idea to their editors on why covering you will benefit the publication and its readers.
Be clear, concise, and straightforward.
You might only get a few words to catch their attention, so save the fluff and get straight to the point.
For daily marketing and public relations tips, add me on LinkedIn or tweet me!
You can also sign up for my newsletter and get my content (plus other insight) delivered to you weekly.