TikTok, Netflix Prove Impact of Improving Content Distribution Strategy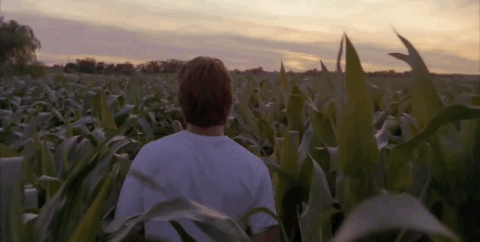 "If you build it, they will come" could not be less true when it comes to content marketing (or business in general). I can't say this enough. You really need to spend more time on a content distribution strategy than on creating content.
October 2020.
It's nearly forty years since Fleetwood Mac released the chart-topping song "Dreams." Suddenly the song re-emerges in the top spot on the Apple iTunes sales chart in the US. It ranks above any newer songs in any genre.
The success resulted from a viral TikTok created by Idaho potato warehouse worker Nathan Apodaca. In the video, Nathan cruises along on a longboard drinking Ocean Spray cran-raspberry juice directly from the bottle. Dreams by Fleetwood Mac plays in the background.
Why the video took the Internet by storm, no one can truly say for certain.
Fleetwood Mac is Back on the Map
But aside from transforming Nathan into the latest social media superstar (and snagging him a new truck from Ocean Spray), it also gave Fleetwood Mac's song an introduction to a whole new generation.
On-demand streams of the song increased 125% in the week after the TikTok video was posted.
U.S. downloads went up 584%.
Sales tripled.
Not only that, Spotify reported a 242% increase in first-time listeners. And Apple noted a 1,137% increase in Shazams.
80s and 90's Nostalgia Sweeps Netflix
In a similar case of content distribution breathing new life into a classic, all 119 episodes of Sister, Sister landed on Netflix recently.
Sister, Sister is a terrific, family-friendly comedy about twins who are adopted to separate parents and reunited later on. It's enjoyed a decent amount of syndication over the years on various channels.
But 26 years after the sitcom first debuted on TV, its newfound popularity placed it on the top 10 most-streamed titles list. That's for any title on Netflix, Amazon Prime Video, Hulu and Disney+.
It's been streamed for 432M minutes.
To note, 9 of the top 10 streaming titles on the list appear on Netflix.
Netflix is a content repurposing and distribution champion. Numerous titles re-emerged on the leading platform to enjoy newfound success.
And what about Cobra Kai?
Surely you've heard of the show that picks up where the hit Karate Kid movie series left off.
Since premiering on Netflix, Cobra Kai ranks at #1 on the list of most-streamed shows. It's been watched over 1,655M minutes total.
But few people knew season 1 of the show dates back to 2018.
Cobra Kai originally debuted on YouTube Red (now YouTube Premium), the paid subscription option for YouTube that offers exclusive content. YouTube Red had about 1.5M paid subscribers and 1M free trial users back in 2017/18.
Netflix had almost 200x that in July 2020 (193M total subscribers) when Cobra Kai featured in its directory of titles.
Switching the distribution channel made Cobra Kai one of the most talked-about, binge-worthy hits of the year.
The Right Channel Makes All the Difference
In 2016, 14-year-old Billie Eilish decided to upload her first song, "Ocean Eyes," to SoundCloud.
It was late at night. She really only expected her dance teacher to take a listen. One of her classmates in dance class had asked her to create a song for a routine.
But by the time she woke up the next day, the song had gone viral.
And the rest is history.
Billie became the first artist born in the 21st century to top the Billboard 200. And 12/13 songs from her album charted on the Billboard Hot 100, the most ever for a female musician.
Billie said, "Soundcloud is the only reason I am anything. 100%. We are in a time where anyone can make music which is so dope and Soundcloud is the only reason we can all do this."
Platforms like Soundcloud have created a method of content distribution that opened access to a large audience for tons of amateur artists.
And that distribution helped generate a number of new musical stars like Billie who previously wouldn't have been able to get their content seen and heard without the help of a record company.
Content Distribution > Creation
Changing your distribution strategy can take your high-quality content to the next level.
You should be exploring a wide variety of channels to promote your best content and drive people to it. Too often brands will invest a lot of time and resources into creating something — an ebook, a white paper, a video. And then they just sit it on the website or post it once to social media, and that's the end of it.
Did you know 60 – 70% of B2B content goes to waste and doesn't get used?
Don't expect your audience to come to you.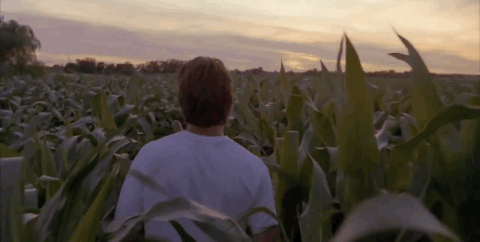 Your buyers aren't waiting around to hear from you. You have to make the effort to meet them wherever they're at. And often multiple touchpoints take place before a conversion. Your brand needs to get in front of them several times before they're ready to interact or make a purchase.
As the saying goes, create once, publish everywhere.
All of this to say, sometimes you don't need new content.
Sometimes you need to improve your content distribution strategy.
Want to talk more about marketing? Follow me on LinkedIn to see my daily content. Or sign up for my newsletter and get marketing insight delivered to you weekly.