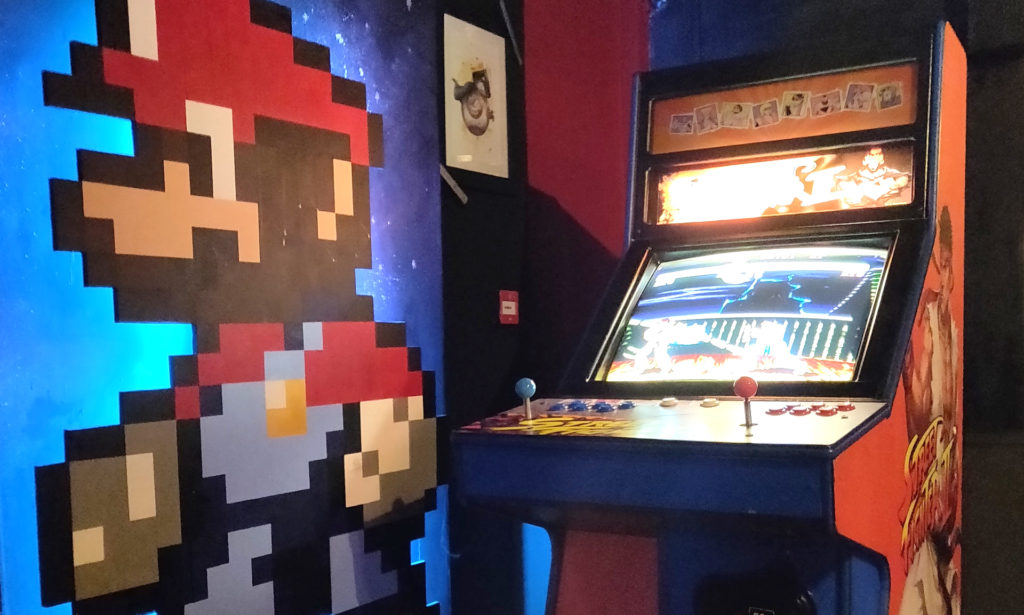 Increased Use of the Nostalgia Marketing Trend in 2020 and Beyond
Interested in an update on how Netflix limited series The Queen's Gambit impacted the chess industry after its premiere? Click here to skip ahead.
Now this is the story all about how — a consistent marketing theme emerged this year.
I know I can't be alone in noticing a pattern of content creators pulling from the dusty archives of pop culture.
The first example I personally noticed was Airbnb partnering with Blockbuster for a limited-time promo. (Still bummed I missed my chance at an overnight stay at the video rental brand's last retail location in Oregon.)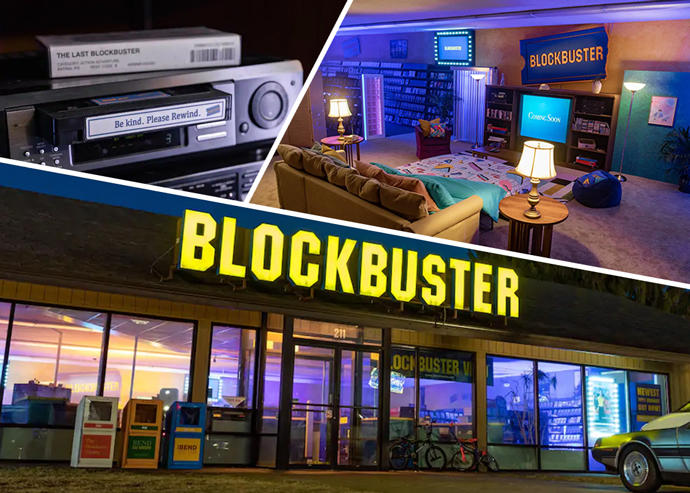 Netflix delighted old school fans by adding the Karate Kid continuation Cobra Kai to the library, where it shot to the top ranked spot.
And it was joined at the top of the chart of streaming content by another classic, Sister, Sister, a TV show starring celeb twins Tia and Tamera Mowry.
More recently HBO Max followed suit on the nostalgia train with a big win. The platform celebrated the 30th anniversary of (unarguably the best TV sitcom ever) The Fresh Prince of Bel-Air by streaming a cast reunion.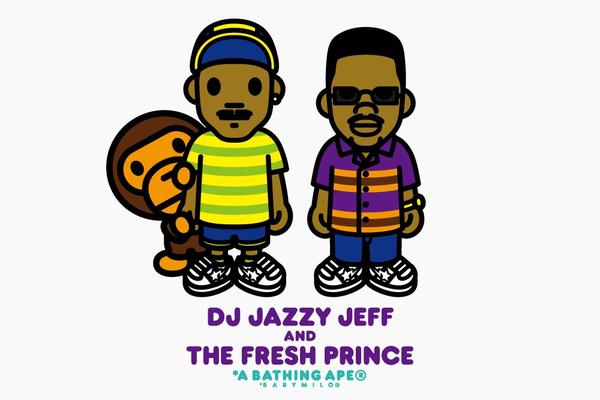 The Fresh Prince is enjoying an extended moment in the spotlight. The prince himself, Will Smith, announced plans to launch a dramatized reboot with another streaming platform, Peacock. In addition to a partnership with BAPE to release branded merchandise.
And Kylie Jenner dropped a makeup line themed around the 1966 TV special, Dr. Seuss' How the Grinch Stole Christmas!. In typical Kylie Cosmetics style, KYLIE X GRINCH sold out in minutes.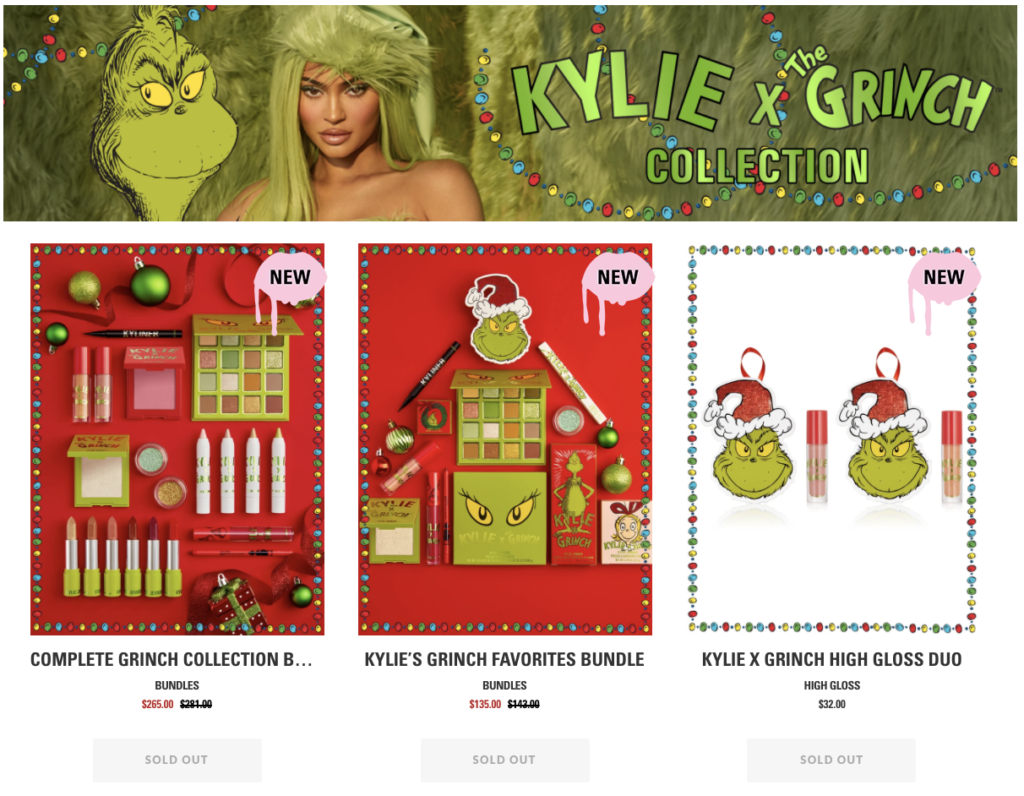 Why is Nostalgia Marketing Pandemic Perfect?
Nostalgia marketing fits perfectly into the Business-During-a-Pandemic Toolbelt.
Content centered around our fondest memories tugs just the right heartstrings. We respond positively to nostalgia marketing in "times like these" because it helps offset our inner tumult and stress.
Safe, warm, cuddly.
Like the big mental hug we all need.
Because nostalgia is less about actual memories and more about our feelings.
Were the 80s really that great? Feathered bangs, frizzy perms, rat tails. Side ponytails plus Scrunchies on grown women.
Doesn't stop us from wistfully wishing we could transport ourselves back into a John Hughes movie.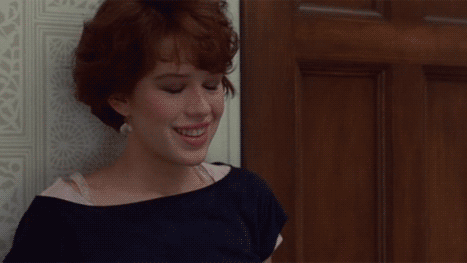 Interestingly enough, the science community first considered nostalgia to be a mental disorder.
A 17th-century Swiss doctor noticed the "disease" in soldiers longing to return home.
Recent studies view nostalgia less as a disorder and more as a "psychological resource that people employ to counter negative emotions and feelings of vulnerability."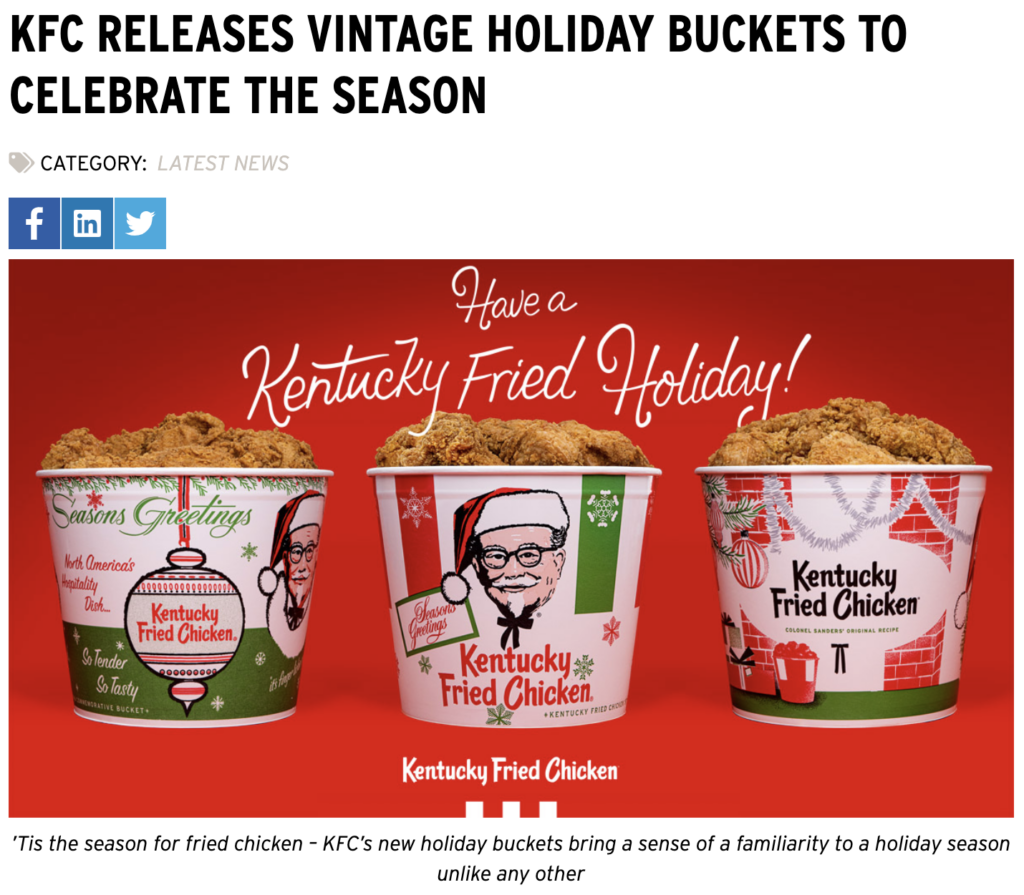 A study at North Dakota State University segmented a group of people into 3 and gave each group a different kind of article to read: one that induced a positive mood, a negative mood, or no emotion. Then they were given a questionnaire to figure out how nostalgic they felt as a result of reading the article.
The "negative mood" group reported feeling more nostalgic than either of the others.
A repeat of the study that instead tried to make one group of participants feel lonely noted that loneliness also encouraged a deeper sense of nostalgia.
If this was all too heavy —
TL;DR
Our brain tends to use nostalgia to convert anxiety, loneliness, negativity into more positive feelings as a coping mechanism.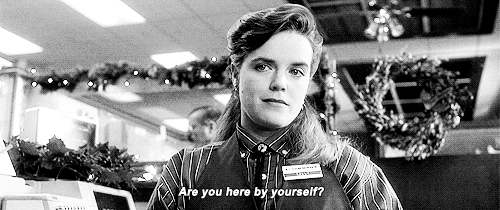 The Money in Nostalgic Marketing Memories
No character puts it better than Don Draper, the main character in Mad Men (itself a vehicle of nostalgia for a long-gone, golden era). In one episode he discusses the deeper bond that nostalgia can create with a product.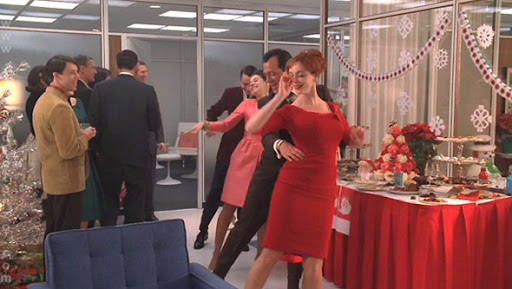 "…In Greek nostalgia literally means 'the pain from an old wound.' It's a twinge in your heart more powerful than memory alone. This device isn't a spaceship; it's a time machine. It goes backwards, forwards. It takes us to a place where we ache to go again. It's not called the wheel; it's called the carousel. It lets us travel the way a child travels, around and around and back home again, to a place where we know we are loved."
Many of us have probably been in a state of longing to hop on that carousel and return to the "good, ol' days" throughout much of 2020.
By leveraging this and invoking our most beloved memories, brands are able to make us feel more attached to their products.
Other research shows nostalgia makes us more willing to spend money and feel less attached to money.
Another interesting tidbit — nostalgia for something lasts only as long as the generation that directly experienced it is alive. After that, nostalgic value drops, and something becomes part of history. Which means it's viewed through a more objective lens and less flavored by our emotional response.
But nostalgia passes from generation to generation.
Like my mum playing James Taylor, Sade or Carly Simon tunes when I was growing up.
So now I tend to feel the warm fuzzies whenever I hear that music, even though those musicians were mostly big names before I was out of diapers.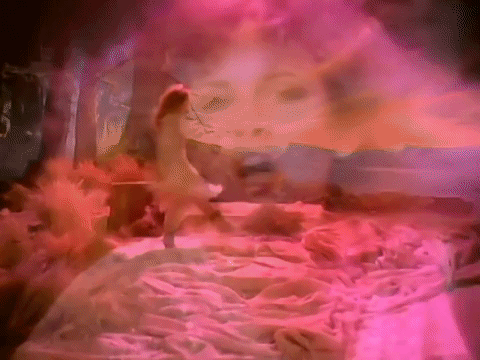 So while Millennials are the clear target for most of the current nostalgia marketing campaigns, brands have Gen-Z in their peripheral line of sight. These reboots and reunions will likely create new attachments among younger people, too.
To note, nostalgia isn't always a winning play for every brand.
For instance Radio Shack ran a commercial during the 2014 Super Bowl that played on perceptions of the brand as outdated with lots of 80s references and symbols. Unfortunately, the commercial was a hit. At reinforcing those perceptions of the brand as outdated.
The Chess Industry Gets a Royal Touch
Switching gears to some surprisingly high-quality new content, the Queen's Gambit trended on Twitter for weeks before I caved and binge-watched the whole limited series in a single Saturday.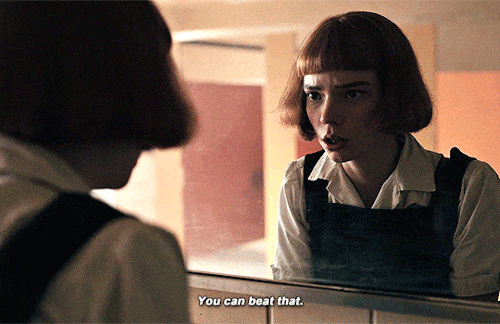 I learned how to play chess in grade school, but to be frank, I suck at it. I just don't have the patience or the ability to forecast the many possibilities for how things could play out.
But thankfully not everyone has the same defeatist spirit as I do.
The Queen's Gambit (now the most-watched Netflix scripted limited series ever) bestowed a royal blessing on players across the board throughout the chess industry.
For starters, the 1983 Walter Tevis novel that the series is based on recently re-entered the New York Times bestseller list.
Free chess server Lichess shared a view of its user growth over the past few months. Note the spike since the premiere of Queen's Gambit.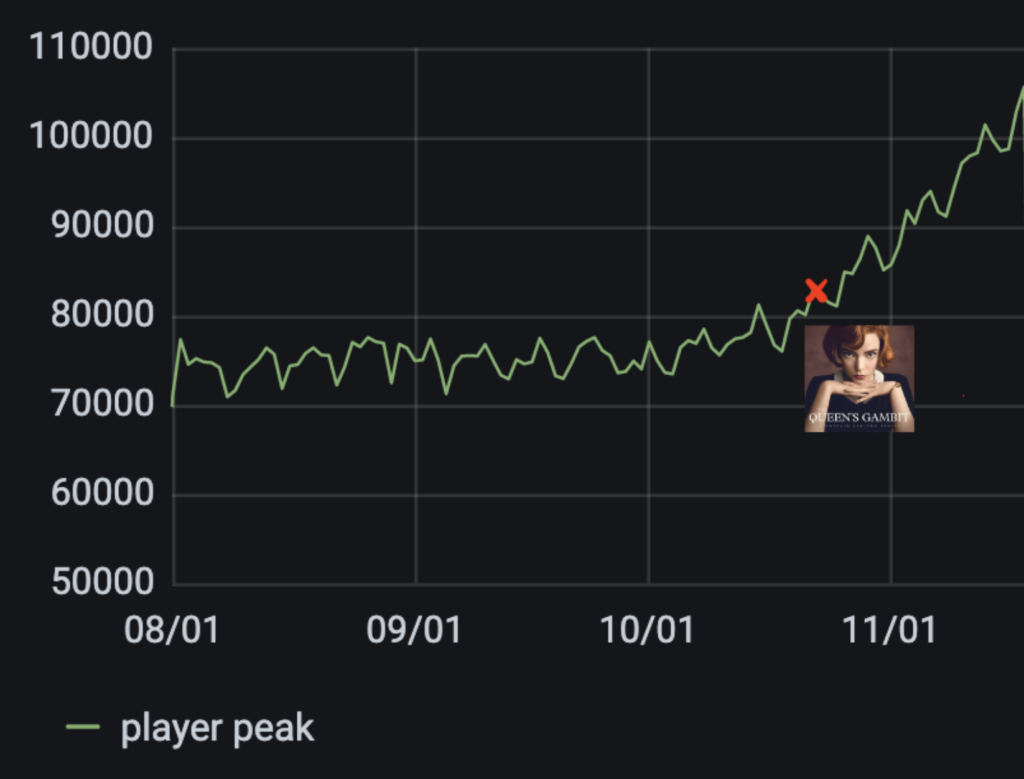 Rival Chess.com game app reached the number 3 ranked spot in the strategy games category for U.S. iPhone users (and moved up 256 spots on the most-downloaded apps list).
And the game platform announced new players have increased five times over.
Meanwhile chess players on livestream channels have reported increases in women making up their viewership since the premiere.
Over 800k people subscribe to chess YouTuber Agadmator's channel. (One of his most-viewed video of all time, currently with just over 2M views, breaks down the final game in the movie between the main character and a Russian rival.) Since Queen's Gambit, he says he saw a 3.7% increase with a femme identifying audience, which is about double previous numbers.
Goliath Games, a company that sells 6 different kinds of chess sets at different retail stores, saw sales go up 1,048% toward the end of October. Similarly toy company Spin Master notes increases for chess sets in the triple digits.
And eBay shows a 215% increase in chess set and accessory sales.
(Check out the image below from Twitter user @paul_d_andersen charting growth in chess set sales for one merchant on Amazon. From 250 units/day to 1,000+.)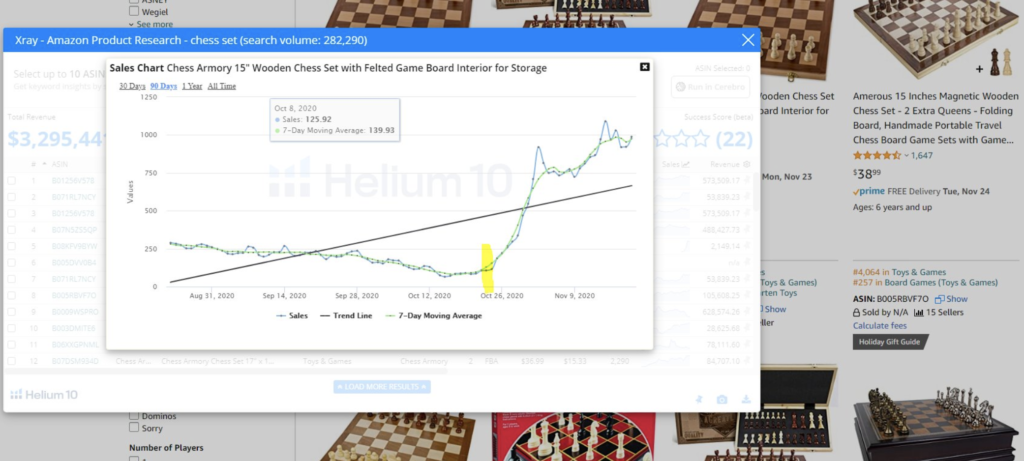 Which means if you were looking to start someone on the path to becoming a Grandmaster by gifting them a chess set this holiday season, you may have a harder time securing one than a PS5 console.
Or if you perhaps wanted to indulge a sense of nostalgia and pick up one of those Tickle-Me-Elmo dolls that were the hot-ticket items years ago.
Want more marketing strategy discussion? Connect with me on LinkedIn or sign up for my newsletter and get marketing insight delivered to you weekly.