The Ultimate Gift Guide for Marketers and Copywriters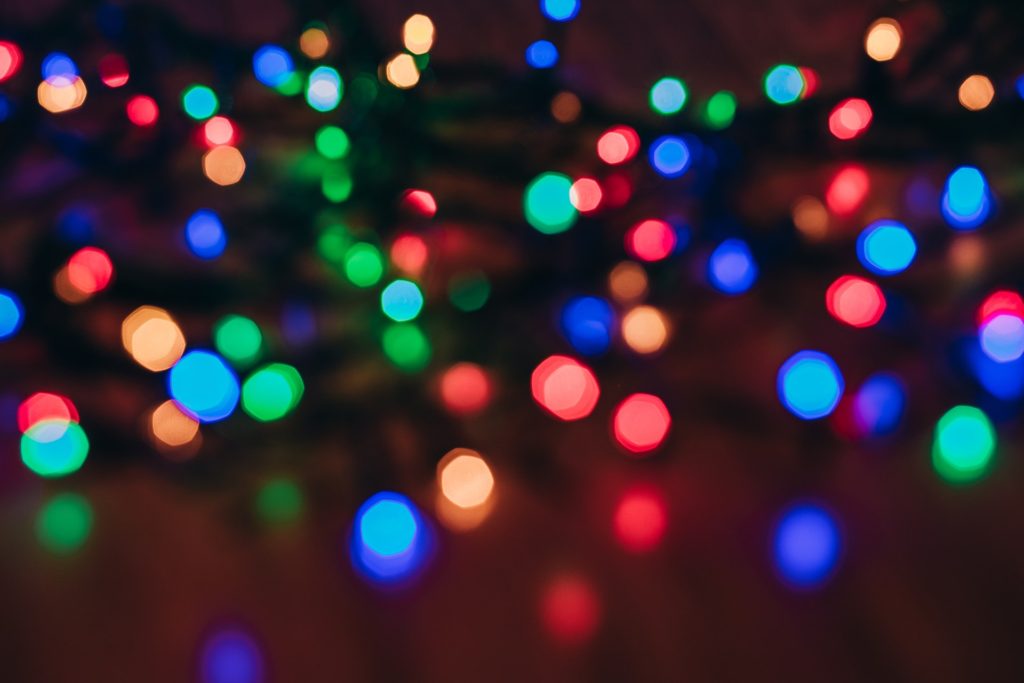 DISCLOSURE: THIS POST MAY CONTAIN AFFILIATE LINKS, MEANING I GET A COMMISSION IF YOU DECIDE TO MAKE A PURCHASE THROUGH MY LINKS, AT NO COST TO YOU.
I always have a tough time buying gifts for others, especially my work colleagues. No one wants to buy the gift that ends up unwanted by everyone else in the White Elephant/Yankee Swap pool. So I thought it would be both helpful and fun to gather a few ideas onto a list of gifts for marketers and copywriters. (Other work colleagues outside of marketing could also enjoy these items, too.)
These should provide some inspiration as you're doing any holiday shopping. Or maybe you'll find something for yourself.
Sign up for my newsletter and get marketing insight (plus fun content like this) delivered to you weekly.
For Content Creation
One-Year Blog Content Planner [Shop it here]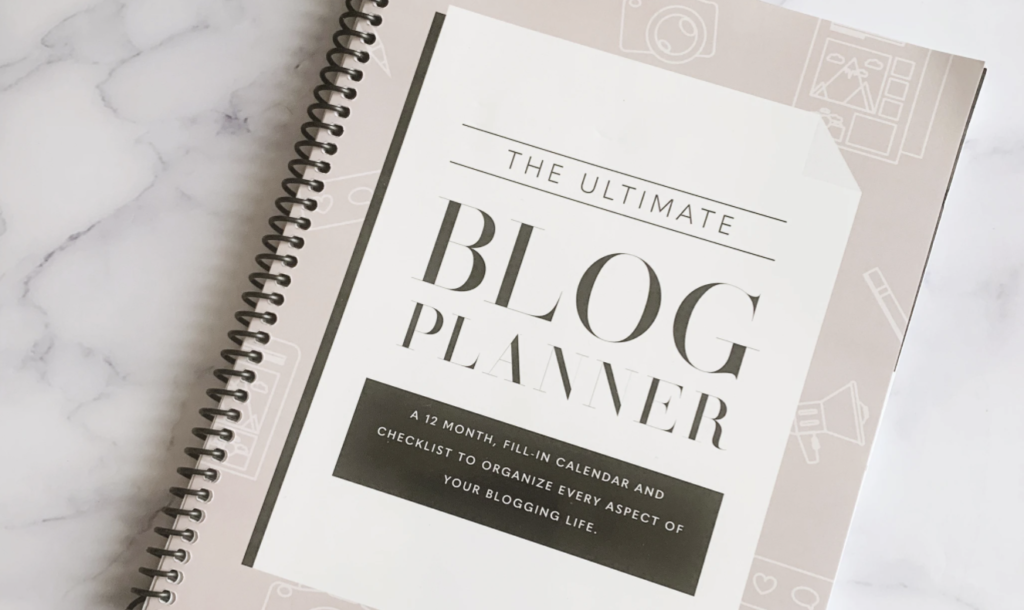 Planning out the content marketing schedule takes time, but this 12-month blog planner makes a great tool for tackling that chore.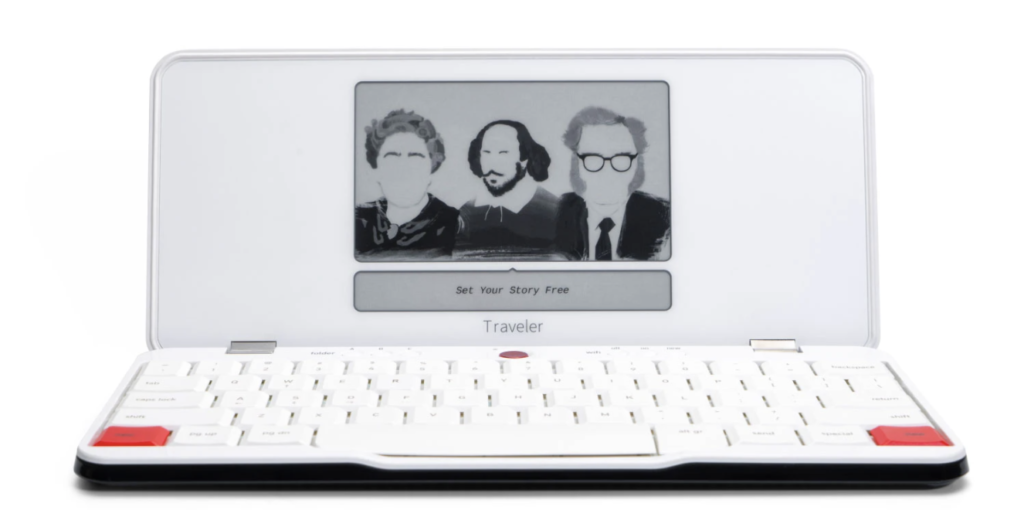 Most marketers and copywriters know it can be tough to focus on your writing and fight the urge to check email, Slack, social media, etc. This portable device strips it down to the basics and lets you laser in on solid copy.
Sunpak 12″ Bi-Color Vlog Kit w/Boya Mic [Shop it here]
A complete pack to help the aspiring vlogger in your life. This comes with a ring light and mic.
(If you're looking for a portable version for mobile devices, this might be a better option.)
Moosend All-in-One Marketing Platform Subscription [Shop it here]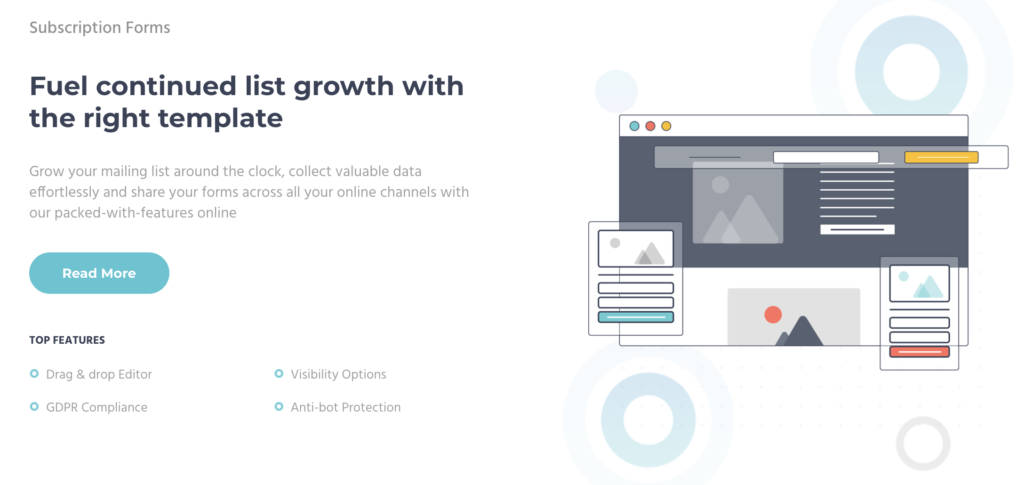 If your gift recipient is a freelancer, content creator, newsletter writer or business owner, they could definitely use a solid addition to their marketing technology stack. Moosend is an up-and-coming, innovative solution at a great price point for email marketing, marketing automation and more.
The Ultimate Writer Gift Set [Shop it here]
A lovely package of assorted goods for the writer in your life. You choose between a variety of sizes that contain different items in each.
Blue Microphones Yeti Studio Blackout All-In-One Professional Recording System [Shop it here]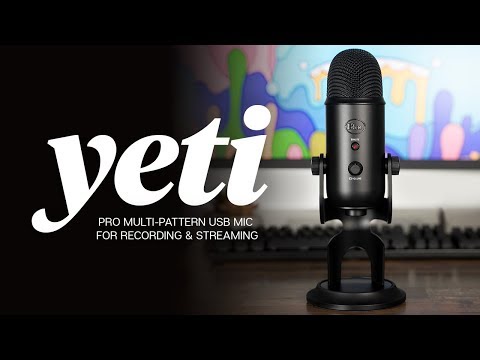 If you're looking for the right gift to help someone start or improve a podcast with crisp audio, a Yeti microphone would be the right move. They have a stellar reputation for quality.
For Personal Branding
Marketer Gift Mug for Coffee, Tea or Anything Else [Shop it here]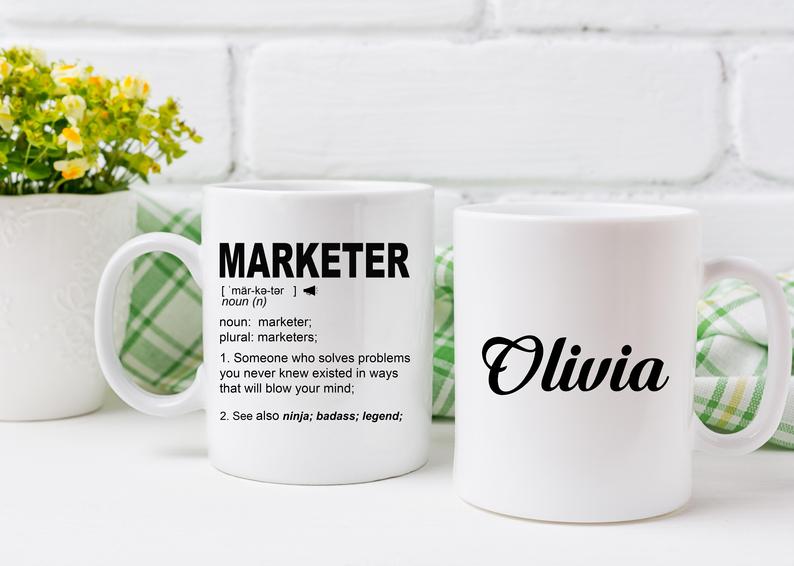 What better way to help someone say "I'm an incredible marketing ninja genius" than by putting that directly on a mug. This clever gift even presents an option to personalize with their name or other bit of copy.
(Fun alternative gift option: a marketing wine glass for after-hours drinks during happy hour!)
Digital Marketing SEO T-shirt [Shop it here]
For the person who has a love (or a love-hate) for search engine optimization and digital marketing, you could give the gift of this clever shirt.
(They've also got cute pillows as an option!)
Literary and Book-Themed Unisex Cotton Socks [Shop it here]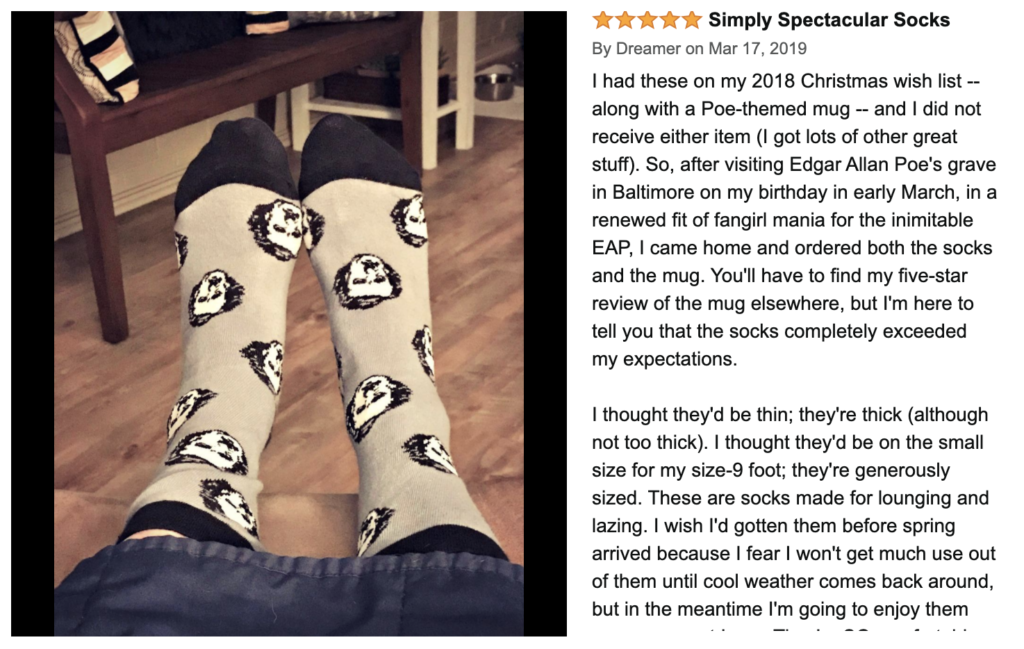 Book lovers will rejoice upon opening these adorable socks. They're printed with images and icons associated with classic reads, like Harry Potter, 1984 and Where the Wild Things Are. This brand also sells bags, shirts and other gear, too.
(You can also shop mini versions for the baby, too!)
For the Business & Marketing Book Lover
If you know anything about marketers and copywriters, it's that we love to read! Or at the very list, we love to share lists of books that we want to read.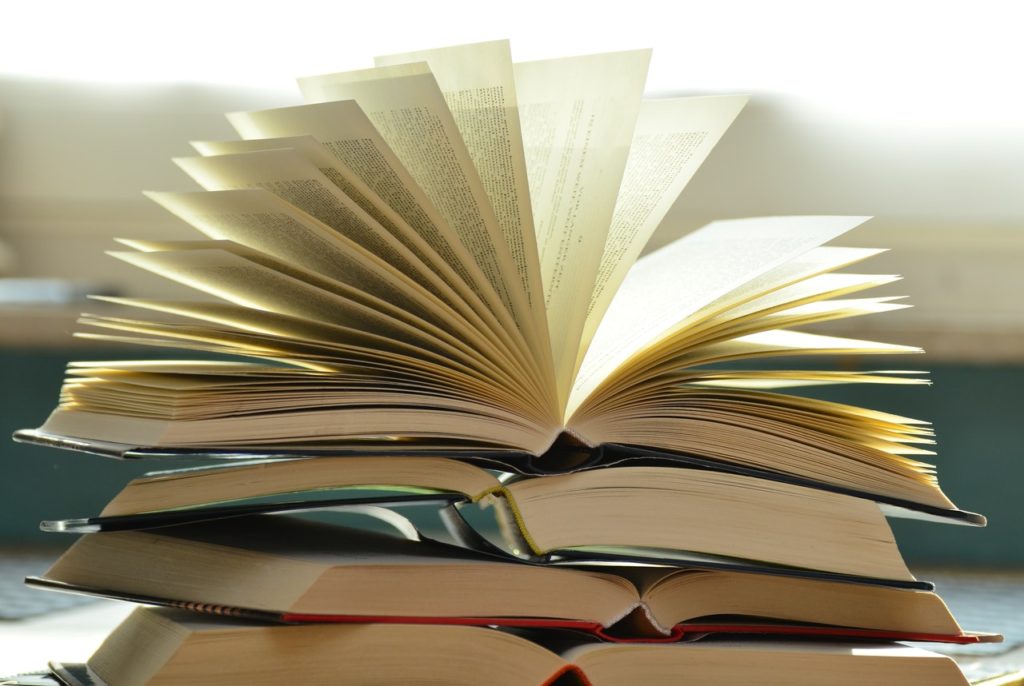 So here's a list of books that would be great if you're looking for the right gifts for marketers and copywriters:
Stories That Stick: How Storytelling Can Captivate Customers, Influence Audiences, and Transform Your Business [Buy it here]
A 4-step actionable framework for telling brand stories in a more efficient and compelling way.
Ultimate Guide to Social Media Marketing [Buy it here]
This book is a guide written by several digital marketing experts. It offers "360-degree" perspective on a variety of topics to help create or improve upon a successful social media strategy. Whether a B2C or B2B marketers, it could help beef up your social media savvy.
The 1-Page Marketing Plan: Get New Customers, Make More Money, And Stand out From The Crowd [Buy it here]
The title pretty much covers it all. Simple, straightforward and packed with sensible advice, marketers often include this on lists of the best marketing books to read.
Influencer: Building Your Personal Brand in the Age of Social Media [Buy it here]
Written by a former Hearst Publishing executive and Nivea brand ambassador, the advice given here will help if you're focused on building a personal brand or becoming an influencer.
Honorable Mentions:
Influence: The Psychology of Persuasion [Buy it]
The Tipping Point: How Little Things Can Make a Big Difference [Buy It]
Marketing Rebellion: The Most Human Company Wins [Buy It]
For the (Work-From-Home or Regular) Office
Creating All the Things Soy Candle [Shop it here]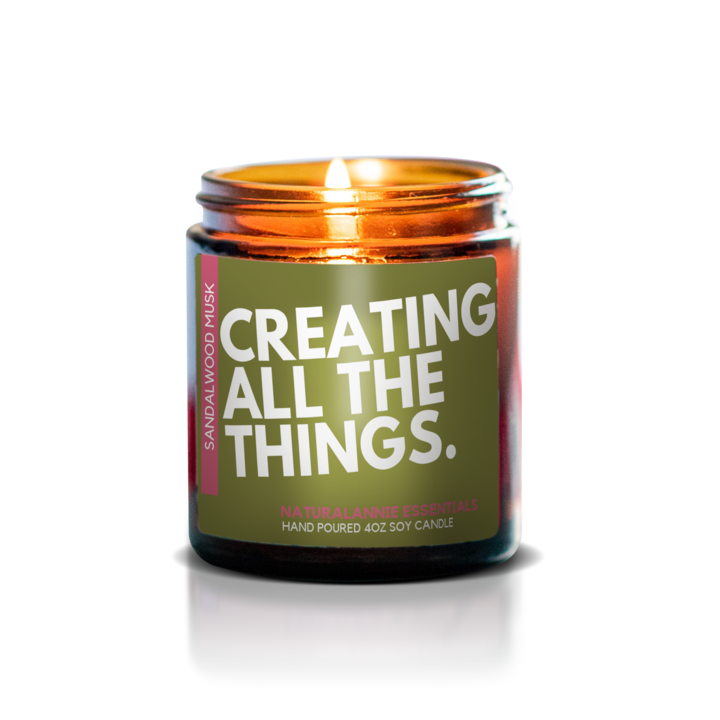 Content is king in the marketing world, so this "Creating All the Things" candle makes a perfect addition to the office of someone frequently focused on content creation. This gift is eco-friendly, vegan, and supports the business of a woman of color.
Concrete Desktop Planter [Shop it here]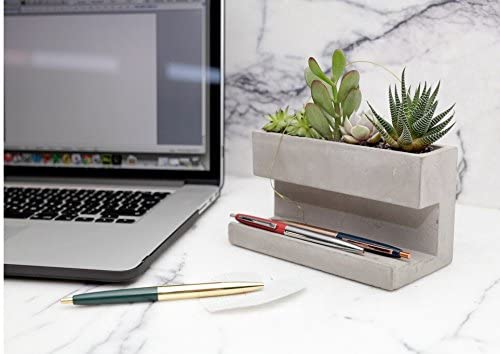 This desktop planter brings a touch of greenery to the office. It also holds pens, pencils and other loose items.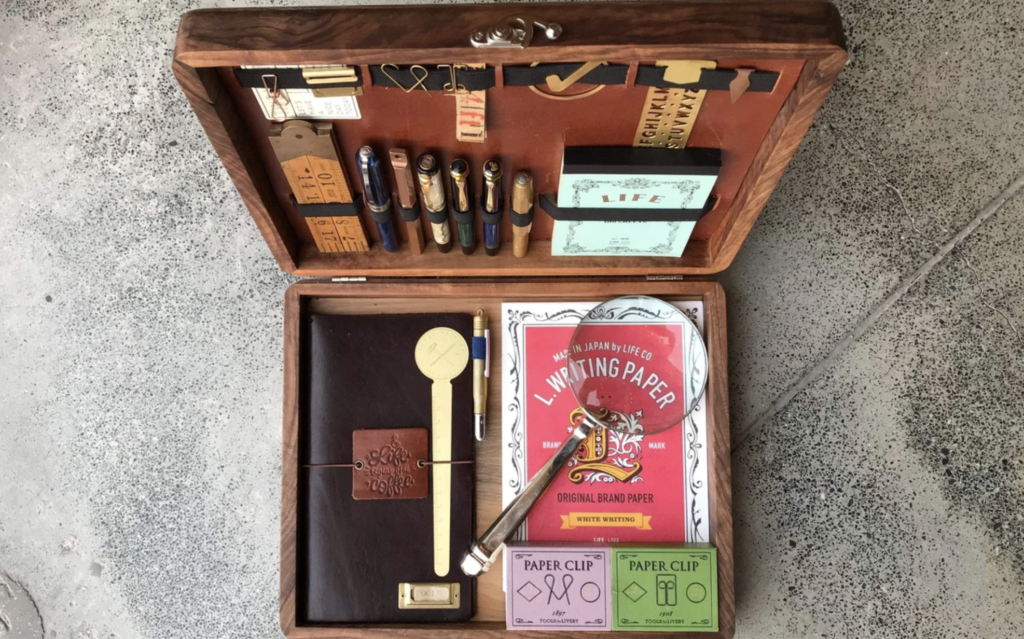 A sophisticated embellishment for the office that adds an elegant touch. It's especially perfect for anyone who still enjoys the old-school feel of pen and paper in hand.
If you know someone who loves both writing and tea, you should check these out. Fragrances include chamomile, green, black, peppermint and jasmine.
Relaxation Indoor Tabletop Fountain [Shop it here]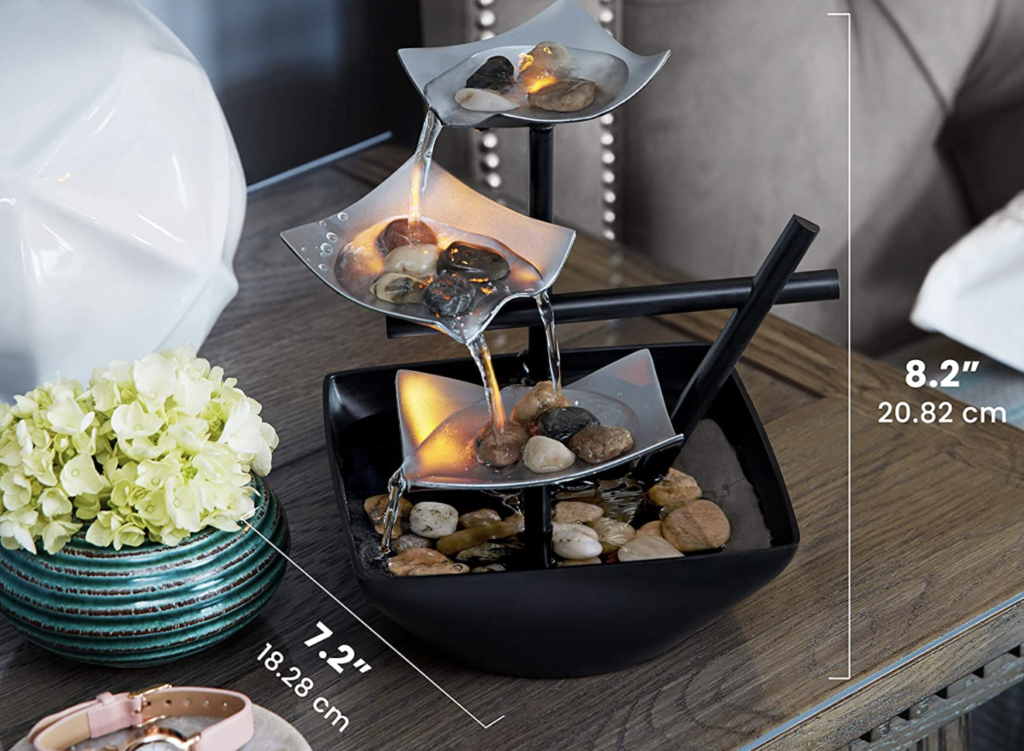 This fountain adds an element of relaxation to a desk that can turn a stressful day down a notch or two. Plus it looks elegant and classy.
Coffee Cup Warmer for Desk [Shop it here]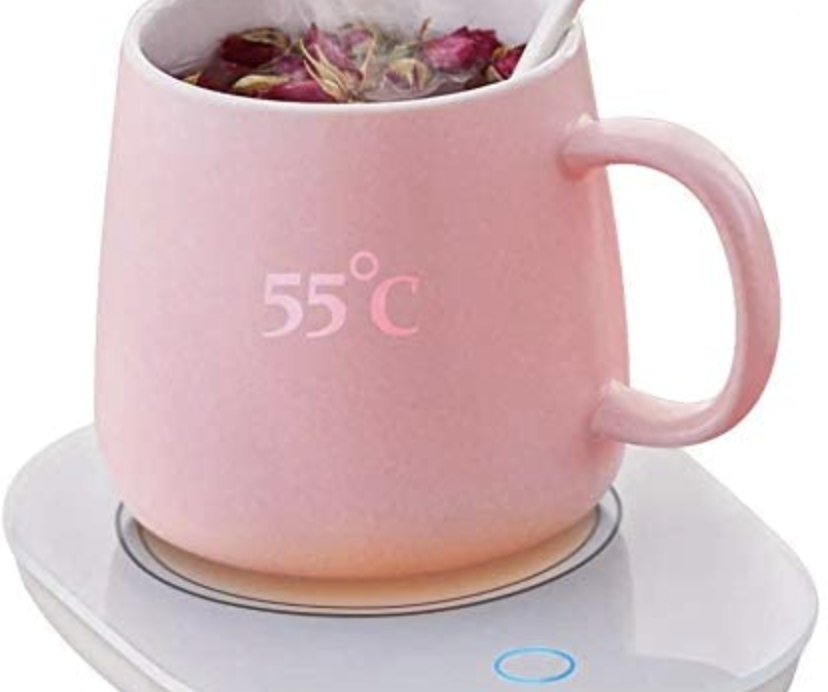 Some days you're so busy, by the time you're able to sip your coffee or tea, it's already cold. This coffee cup warmer helps address that issue.
For Self Care
The Universe Within Reflection Deck + Guide [Shop it here]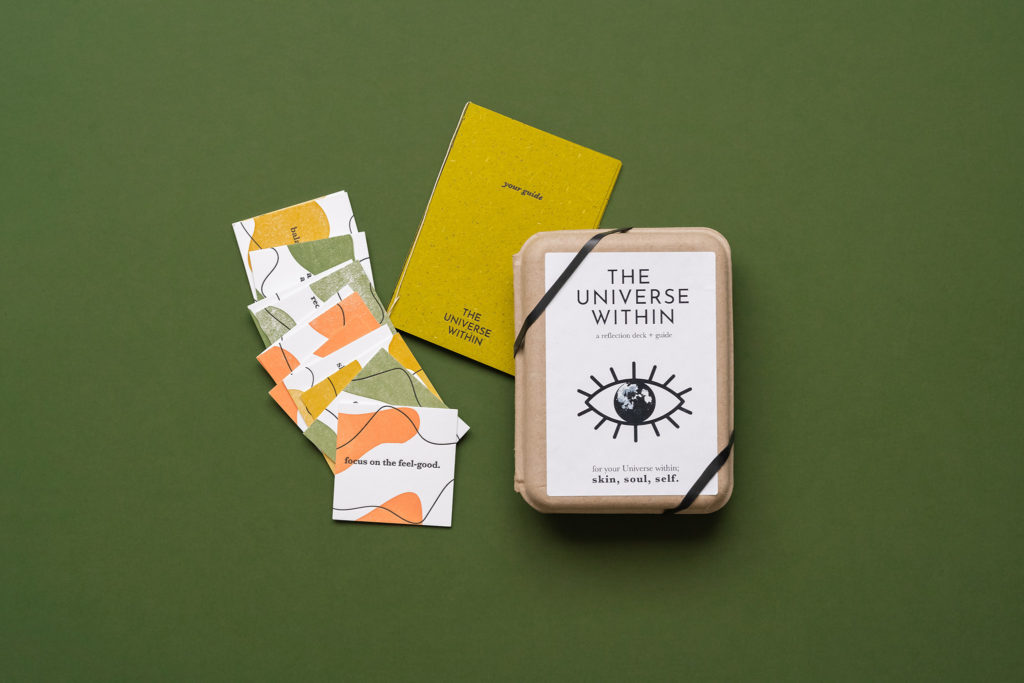 We all could benefit from more moments to pause and meditate, and this reflection deck encourages just that. As a bonus, this option represents an eco-friendly, ethically made gift. And it comes from a woman-owned business run by a mother-daughter duo.
A Restful Pause Spa Gift Set [Shop it here]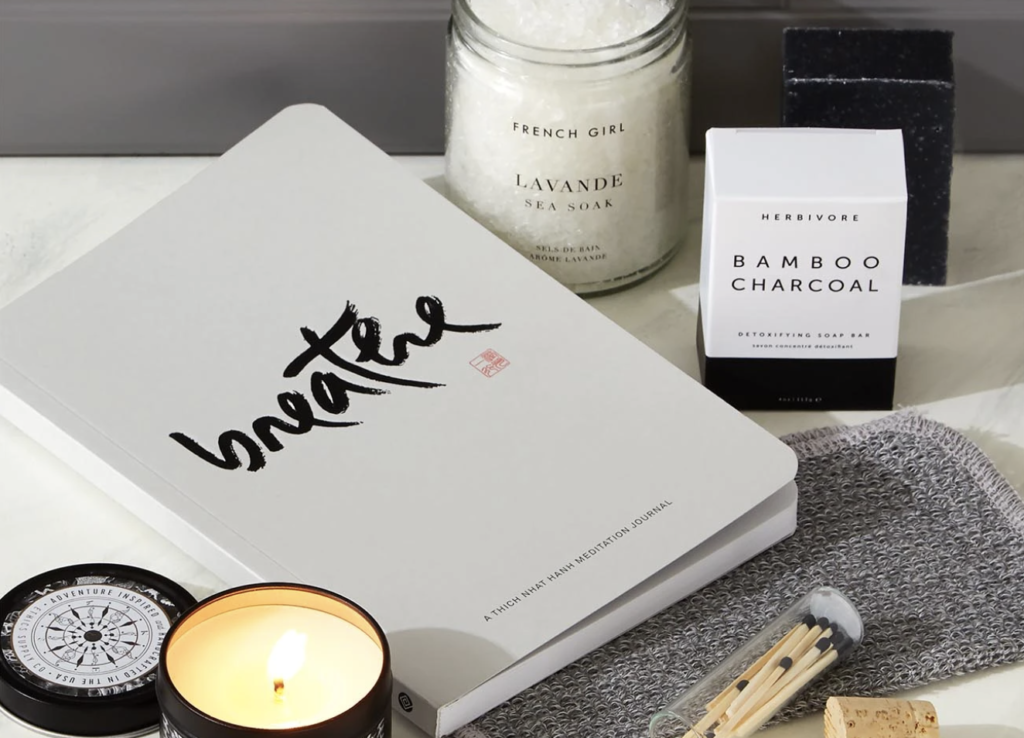 Send a container of all-natural, cruelty-free cleansing products. This includes a sea soak, charcoal cleansing bar, face scrub towel, meditation journal and relaxing candle.
Want more tips and recommendations for gifts to get the special marketer or professional in your life? Connect with me on LinkedIn or sign up for my newsletter and get marketing insight delivered to you weekly.