How to Create a Winning LinkedIn Brand Strategy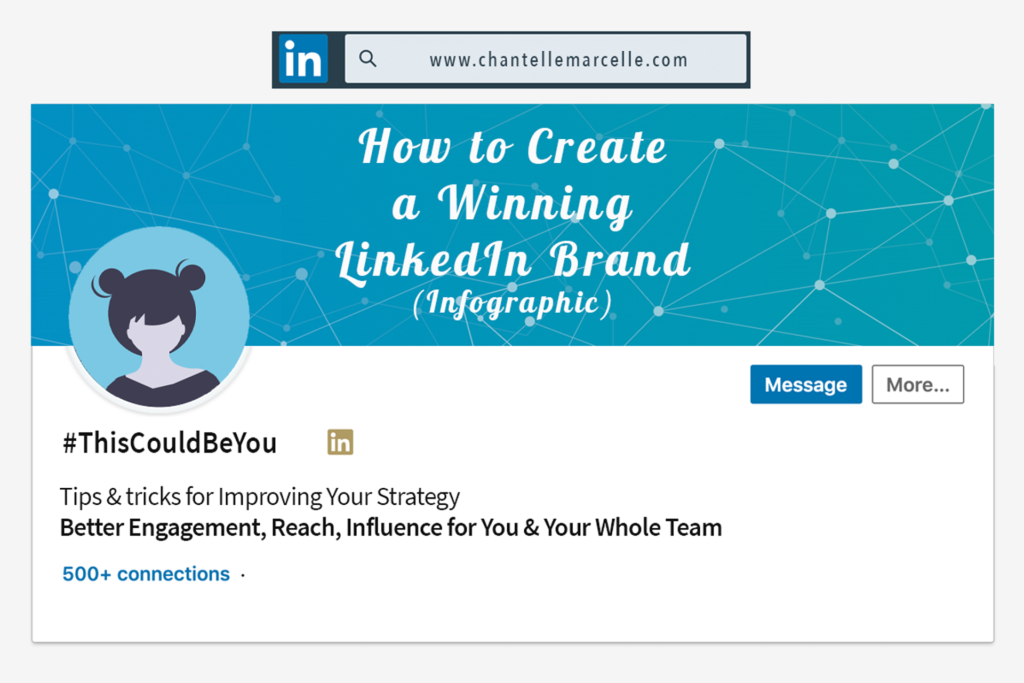 LinkedIn is an incredible social media platform, particularly if you're a B2B marketer (or sales person) with a well developed LinkedIn brand strategy. There's success to be found for individuals and companies, and especially for companies that can get individual team members acting as brand evangelists on the social media network.
Scroll down to check out an infographic presenting some of these awesome stats about the platform and its potential benefits for your brand:
About the Audience:
660M members
30M company profiles
98% of Fortune 500 companies use LinkedIn
Traffic by Country:
32% USA
7.22% UK
5.58% India
Traffic Breakdown by Gender:
Largest Age Group Among Users:
LinkedIn Brand Strategy: Pro-Tips
And here are some user pro-tips for improving your LinkedIn brand strategy. Most of these are pretty simple to implement.
Professional profile photos are a plus.
Use relevant keywords in descriptions and headlines.
Each connection you make introduces you to an average of 400 new people.
Posts with 1900 – 2000 words perform best. Long-form content rules this platform!
Posting regularly (at least once weekly) maximizes engagement.
Hashtags help reach the widest audience. LinkedIn gives you some information about how many followers each has. It's also recommended you use no more than 3 hash tags per post, although you can experiment to find the best amount for you.
Ask questions in your posts to encourage discussion. Or add a call to action at the end of your post. People like to engage in the comments when you give them a reason. And more comments can further your reach.
Use lists and bullet points. It makes your content easier to read.
Career management, talent management, and leadership are 3 of the leading topics.
Highlights & Benefits of Use:
9 billion total content impressions are reported on the platform.
Content shared by employees has 2x higher engagement than company content.
Salespeople who post content are 45% more likely to exceed quota.
80% of social media B2B leads come from LinkedIn.
B2B blogs and websites get 50% of all social media traffic from LinkedIn.
LinkedIn is the top-rated B2B platform for organic and paid social content distribution.
Have any tips or tricks I missed? Add me on LinkedIn or tweet me!
You can also sign up for my newsletter and get my content (plus other insight) delivered to you weekly.
Click the image below to view (or download) the full infographic!

Sources: