Best 2020 Social Media Marketing Tips: Strategy, Data, Content, & More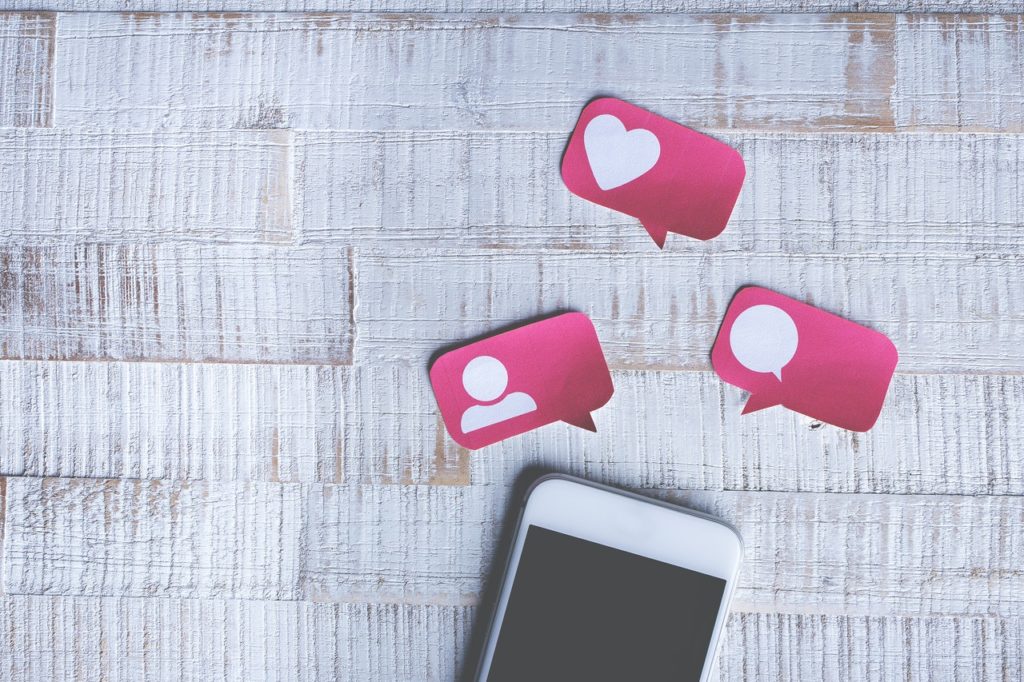 Like most of you, I've spent this time sheltering in place or in lockdown trying to figure out how to best spend my time and develop a routine that works for me and my family. My thoughts on whether or not I've been successful at that vary from day to day.
Also like many of you, I've taken to filling up leisure time stuck at home by falling into the pattern of endlessly scrolling on social media. It hasn't necessarily been as much a waste of time as it sounds. I've been studying some of the changing habits in use and finding more meaningful connections. I've also been observing and participating in more educational conversations than ever before.
If you say, "Hey, that actually sounds like me, too," you'll be unsurprised to learn that we aren't alone.
According to a 2020 report1: "There has been a 29 percent increase in time spent on social media, 184 minutes per day up from 143 minutes per day across all social platforms."
Basically if you ever wanted to test out social media marketing and the possibility of going viral, now is a pretty perfect time.
Attention is up for grabs.
Unfortunately there's always more content being pumped out onto each of the platforms as well. Instagram and YouTube are where the most increase in activity has been seen, but other channels are also experiencing the same.
There has been a 29% increase in time spent on social media
Creating value and cutting through the noise is the real challenge.
How can you create a competitive social media marketing strategy, during the coronavirus pandemic and beyond?
Shift your strategy from B2B or B2C focus to a human-to-human focus.
Three out of 4 brands have already realized this and are reportedly posting less content to their brand social media accounts2. Why?
The dialogue on social media, across every platform, has become more charged than ever before. It feels like there's a lot more at stake right now. Words are being measured more deeply. Marketers are aware that missteps will have more impact now with more people actively watching.
The solution?
Turn the keys over to your employees.
Training your employees to be effective brand evangelists is a must for social media marketing strategy in 2020. Social media users are listening and connecting with other people first and foremost.
Check out what social-savvy brands like Drift, Gong, and Gravy are currently doing. Their team is not only actively participating in social media conversation, particularly on LinkedIn, they're also shaping and leading it.
Start listening more.
I've always been a supporter of encouraging targeted community monitoring.
But you've got to do more than listen to customers right now.
It's important to be plugged into the broader conversations going on, whether about COVID-19, Black Lives Matter, LGBTQ+ causes, or any number of other global issues that are being discussed on social media.
Redirect ad spend into more valuable content marketing creation.
This ties in with the last two points. People are looking for authenticity right now. That is really hard to manufacture, but it's even harder to capture in ad copy. Sponsored posts feel out of place right now amidst brand messages taking a stand for social causes or sharing announcements about economic downturn, furloughs and layoffs.
Although only 8 percent of consumers think brands should stop ads right now, they also report wanting more of a focus on how brands can serve them rather than the normal kind of messaging2. So ad copy needs to be really spot on with communicating value upfront.
Increased spend on beefing up content marketing strategy could really go far right now.
A lot of content is being generated, but not a lot of it is high quality. Common complaints are that brands are gating subpar content just to snag contact info and that webinars feel like stodgy slide shares.
Put your resources toward coming up with ways to develop more substantial, informative content and fresh, innovative delivery to truly set yourself apart from the rest.
Next let's take a look at how you should measure success of your social media content and engagement.
Here are a few suggestions on the best social media marketing analytics to monitor.
Reach of your content (organic vs. paid social ads)
This isn't a tough one to figure out. The further the reach of your social content, the more engagements you're likely to get. Not to mention the benefits for brand awareness.
Increase in (relevant) follower count
This should be monitored to gauge if you're not only seeing more people trying to connect, but also people who match your buyer profile. For instance, if your target buyer is a sales executive, are you seeing people in that sales role most prevalent among your new followers? Many social media platforms provide analytics around this and other key demographics, like geography, age, interests, etc. If you're not satisfied with who is following you, it could mean your content strategy is missing the mark. You'll need to change your content to better speak to your target audience.
Web traffic from social sources
I love measuring this one because it gives me an indication of how successful I am in making people curious about me. It also lets me know how many clicks my content and links are really generating. If no one is ultimately making the step from your social media accounts to your website, you'll need to think about how to make that leap more appealing.
Social media marketing has potential to be one of the more powerful drivers for your brand if you can figure out how to fine tune your 2020 strategy.
Now is the time to invest the resources needed to make the most of this moment. Don't waste it.
Interested in avoiding some common social media marketing mistakes? Here's a list you need to be aware of.
Wanna talk social strategy with me? Follow and tweet me!
You can also sign up for my newsletter and get more tips, suggestions, and more each week.
Sources: