7 Steps To Improve Digital Marketing Strategy with Data Quality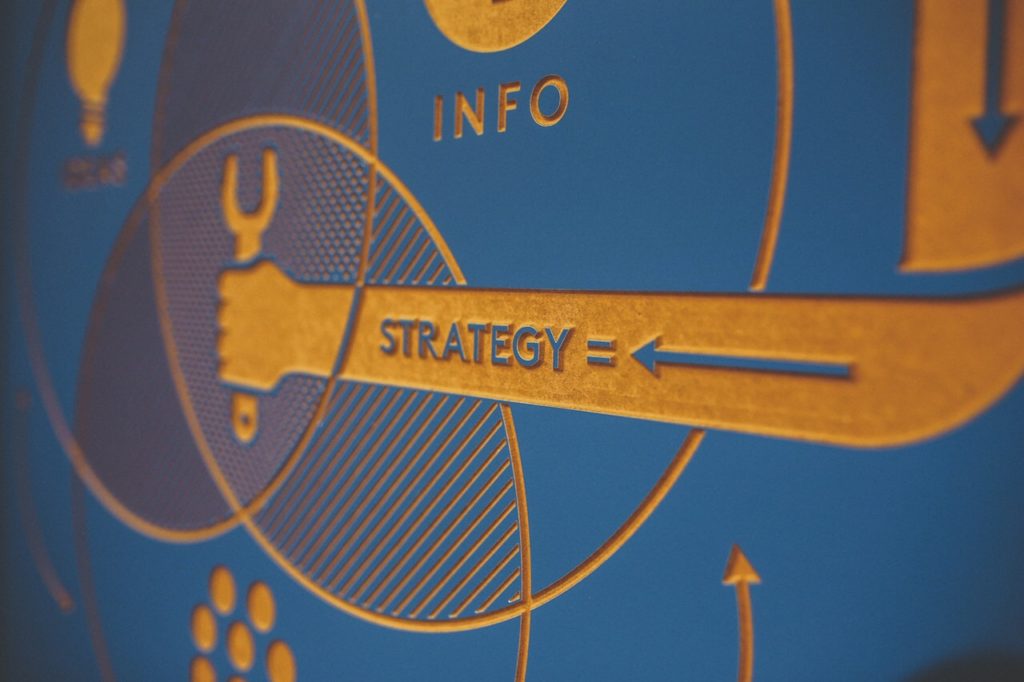 Improving digital marketing strategy has become one of the leading areas of interest for marketing investment.
One of the reasons is that an efficient digital marketing system affords businesses the ability to expand inbound marketing efforts through new, strategic channels and increases access to valuable data.
And we all know that data worth more than gold these days.
In addition, digital marketing technology can be integrated with other essential business platforms, such as a company's customer relationship management (CRM).
The result is a marketing data system capable of tracking invaluable metrics, from the ROI of marketing activity to conversion pathways all the way through a funnel.
It's a MarTech dream scenario.
What's the benefit of improving your sales and marketing data?
Businesses fully invested in digital marketing analytics are reportedly "19 times more likely to be profitable," according to Salesforce.
Other advantages include improved communication of marketing campaign performance and creation of closed-loop reports.
Aside from gathering marketing data, knowing how to manage it once you have it matters just as much. It's a key step toward the goal of realizing the full potential of your organization's digital marketing efforts. And it's the only way to turn analytics into strategy and insight.
Analytical reports are only as good as the quality of the data they pull from, and data-driven marketing isn't possible without a reliable source of marketing data to pull from.
Inaccurate digital marketing data and reports are only the beginning of the negative results to marketing efforts.
Estimates place the annual cost of bad data for an organization at $14.2 million.
Wasted time, lower conversion rates, ineffective campaign strategy, and low-quality leads are also inevitable when marketing data is not up to standard.
Here are 7 ways to start taking steps toward evaluating and improving your digital marketing data strategy that you can use immediately.
1. Make it part of your routine to monitor your campaigns and conversion rates to provide quick health checks.
Setting a marketing campaign live is only the beginning.
An excellent measure of the quality of the data coming in can be found by reviewing campaign performance after launch. If quantity of leads generated is low, especially in comparison to other successful campaigns that have been run, or if leads are not converting, then it's a sign that the overall data quality may not be where it should be.
At that point, it is beneficial for marketing campaign leaders to look for more insight about where the issues are coming from.
A good start is mapping out the pathways that data takes through your organization.
For many digital marketing campaigns, the lead quality can be improved by finding ways to fix issues at the source: your web-to-lead form. Real-time email validation or blocking free domains directly through your form is an efficient way to stop low-quality leads before they even enter the CRM database.
2. Run data audits as a regular part of your sales and marketing operations processes.
It's not enough to maximize your lead generation.
Once the marketing contact database increases in size, the room for errors, duplicates, and incomplete or invalid data also increases. Marketing professionals need to be proactive about continually evaluating the health of what exists in data storehouses.
A commonly named complication among marketers is the inability of many to account for duplicate leads or incorrect contact information hiding among records. It's also then difficult to measure what possible impact these inadequate records have on campaign outcomes.
Having an analysis of your data shines a spotlight on where an organization can address vulnerabilities and help marketers stay ahead of any potential data quality issues when building out strategy.
3. Understand what good and bad marketing data looks like, and make sure your team understands both.
What makes marketing data "bad," and how can low-quality data impact digital marketing strategy?
The definition of bad data isn't limited to just being wrong. A CRM record missing vital information, such as state/province, country, or title, can be a liability when it comes to creating multi-channel, targeted marketing campaigns.
This record is considered bad because it's incomplete and doesn't offer the full value it should when all necessary information is included.
Any data essential for your team to perform outreach needs to be included.
For example, not having information about the contact's country can create issues with CCPA or GDPR compliance.
Or not having information about a contact source. How would you be able to create an attribution report and figure out what marketing activity is most valuable?
4. Identify each source of data into your marketing database and create a scalable plan to manage these.
Each source of marketing data that flows into an organization's data creates the potential for lower data quality.
Web-to-lead forms, purchased lists, trade shows, and manual data entry by sales representatives or other team members all eventually impact the marketing database and analytics.
Are points of entry designed to promote data that is complete, correct, consistent, and compliant with international laws?
An effective digital marketing strategy accounts for each source of data and seeks to better understand how to manage these. This will likely include setting standards or restrictions for data entry. You want to make it as easy as possible to avoid human errors.
5. Create a cross-functional team to help you maintain sales and marketing data quality processes.
Getting cross-functional buy-in is a necessity for any moves toward improving marketing data and analytics.
If other departments are also a source of information in your database, they'll need to be a part of the strategy as much as members of the marketing team. Convincing them of the need for their involvement should be simple once the benefits of better marketing data quality are presented.
The cost of bad data can be high for an entire company. The annual impact of passing bad leads to the sales organization is an average loss of 550 working hours and $32,000 per sales representative.
Having data quality champions in different departments can bring diverse perspective to the conversation around what improving marketing data looks like for the organization.
6. Realize where your strengths and weaknesses are to help build a more complete marketing data ecosystem.
You mapped the data and got company-wide support in key departments, such as Sales, Sales Operations, and Customer Success. The next step is to ensure a seamless data ecosystem that you can trust from end to end.
While no process or workflow is perfect, being able to account for the organization's data strengths, as well as gaps in resources, helps.
7. Set reasonable goals that allow you to start improving your marketing data today.
Finally, it's time to start setting goals to enable your marketing team's transformation into a data-driven powerhouse of efficiency, precision, and profitability.
Make sure your data goals align with your overall business goals.
If lead generation is your focus, then review your processes to make sure campaigns are supported with fully optimized lead flows. If increasing revenue is your focus, ramp up your forecasts and ROI reports by setting in place necessary tools to support the cleanest, most reliable data possible.
I'd love to know what you think about this topic! Talk to me via LinkedIn, or you can also tweet me!
You can also sign up for my newsletter and get my content (plus other insight) delivered to you weekly.