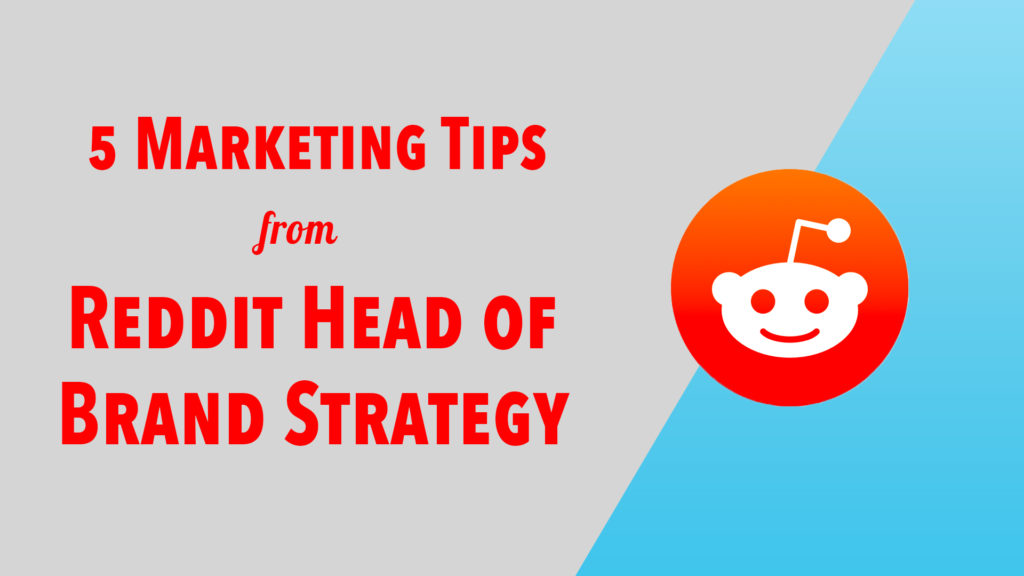 5 Reddit Marketing Tips From Reddit's Head of Brand Strategy
Reddit is probably the social media channel that poses the biggest challenge to brands and marketers. In general most of us have generally ignored it as a business communication channel. That's despite the fact that it's the 5th most popular website in the U.S. (and in the top 20 globally). But there are a number of reasons you might want to at least reconsider Reddit marketing as part of your broader brand strategy.
Yes, even if you're B2B.
The site gained recognition over the years as the number of users has increased (over 430M in 2019). About 6% of adults who use the Internet now say they're on Reddit.
And the channel is especially popular among Millennials and Gen-Z in the US, which are both key demographics for brands to start building relationships with as they become primary decision-makers and purchasers in the years to come.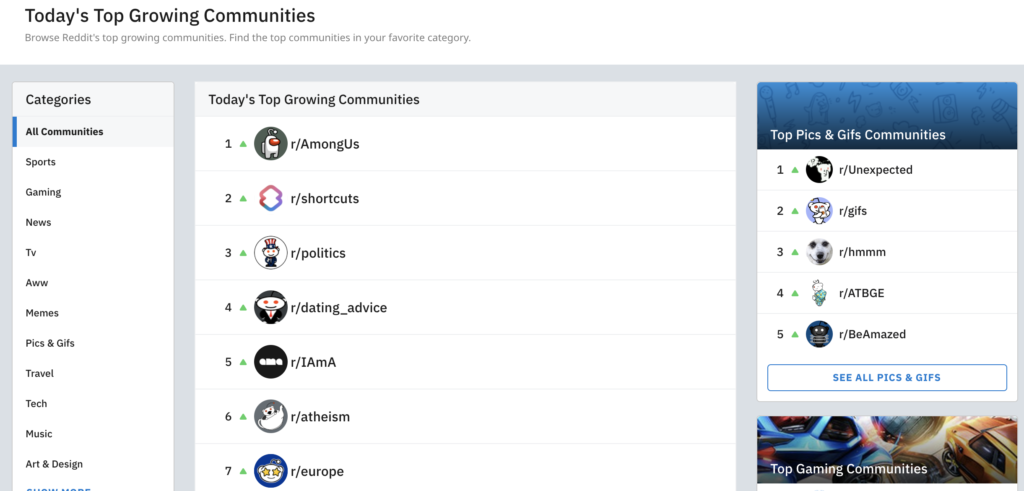 Use of the website by prominent public figures to connect with audiences through AMA (Ask Me Anything) sessions also lent credibility and helped grow traffic. (Both Bill Gates and Barack Obama participated in sessions, by the way.)
Reddit now also offers more advanced advertising capabilities for brands, although the verdict is out as to what the best approach there is.
Needless to say, you should at least review the potential of Reddit marketing for your brand.
Recently, Reddit Head of Brand Strategy Will Cady showed up for an online AMA. He shared some great thoughts about tips and best practices for a successful Reddit marketing strategy.
He also tackled the common perception that Reddit users don't want brands to be present and active on the platform.
According to Will:
69% of Redditors respect when brands make an effort to participate on the platform.
61% are more likely to trust a brand that participates on Reddit.
66% of Reddit users say brands can have conversations with them there that they can't have anywhere else.
73% of Reddit users learned about a story, brand, product, or idea on Reddit before it's gone mainstream and say that Reddit is the #1 source for learning about products or brands.
2 in 3 Redditors say if people on Reddit like a product, they're more likely to purchase it.
72% of Redditors say brands are welcome to join the conversation.
Perhaps some of the other advice Will shared for brands looking to get started on Reddit can help you as you think about Reddit as part of the future of your marketing campaigns.
I captured some of what he covered below.
Question 1:

The most important element of a successful Reddit marketing strategy?

Willingness to listen.

To expand on that, the 3 things a brand needs to do for success on Reddit are:
1. Listen.
Reddit is a great place to separate patterns from noise because you gain insights about what people are saying in the context of one community versus another. This helps you identify the best direction for your marketing strategy, creative or strategic, both on Reddit and beyond.
2. Contextualize Your Message.
Individual communities, or subreddits, all have their own unique culture. This includes different language (ex: memes), rituals (ex: AMAs like this), and other separate moments and history. Brands looking to effectively engage with these different subreddits need to know and speak the appropriate language, follow the rituals, and understand the broader community history.
3. Add Value.
After learning about the community culture and what makes it work, the biggest successes are won by the brands that understand how their product or offerings can add value to engagement with that specific community's users. It requires looking at strategy through the lens of the community culture. Examples could be creating an interesting moment (like a celebrity AMA) or providing a unique tool that the community needs. Or even platforming the voices of the community itself.
Question 2:

What are some key differences in how brands should approach Reddit versus other online engagement platforms?

Reddit is one of the best places for brands to create trust by building a credible presence in the informed communities.

And when approaching communities brands should listen, ask questions, and then engage in a meaningful way that adds to community discussions.

Informed communities form the driving force behind Reddit. These communities of people gather around shared passions that shape decisions, opinions and culture.

In general most people feel like the online experience lacks trust, authenticity, and reliability. In other words, the Internet no longer feels open and connected.

So Reddit provides a place of belonging. Brands need to keep this in mind when looking to engage on the platform.
Question 3:

How can your brand develop an active and present Reddit marketing strategy?

There are two possible inroads for brands: either by creating a profile aka "u/" or by creating a community (subreddit) aka "r/".
Creating a profile is the easier route.
It gives you an opportunity to engage with existing communities. We've seen brands like Hulu, T-Mobile and others do an excellent job with this approach.
Setting a subreddit is harder and takes time before you see a payoff.
It takes time for a new community to become established as a high-quality forum and to prove its value for users to engage and advocate. We've seen brands like Google do an excellent job with this in their recent work with r/Stadia.
And of course, ads are also an option!
Promoted posts on Reddit create an active presence and allow you to be selective about the audiences you engage with. This route is very important for brands whose priorities include safety or reaching new audiences.
Question 4:

Do you think Reddit is as much a part of the larger debate around the dangers/pitfalls of social media (as highlighted in the recent Netflix documentary, The Social Dilemma)?
How's your team working to avoid this type of thing, such as spread of misinformation?
The difference between Reddit and other social media platforms is that it is more powered by humans than by an algorithm.
The "feed" is composed of distinct communities sharing information that people find by seeking, rather than being pulled into.
The discussion around the roles of our technology and our mental health is a very important one. I'm most interested in the emerging side of the discussion that takes a hopeful outlook at how tech can support positive transformation for people.
In the end, I think we will take the lessons we are learning right now about how social media can hurt us to inform how it can also help. Some examples are subreddit communities like r/EOOD (Exercise Out Of Depression) or r/GetMotivated.
To be clear, every social platform has a role to play in the current debate around containing the spread of misinformation. We have a unique system of moderation that relies on our own policies and enforcement, communities, users, and moderators themselves.
To that end, we find that our users call out misinformation proactively, and their upvotes and downvotes are the signals that determine whether content and posts rise or fall.
Question 5:

And finally, given all the challenges brands navigated throughout 2020, what are your recommendations for brands responding to crisis?

In times of crisis, looking at what specific communities are saying is a great way to find a way to help.

Without parsing it like that, things can start to feel really overwhelming.

I'd love to know what you think about this topic! Have you used Reddit for marketing or advertising? Talk to me via LinkedIn, or you can tweet me!

You can also sign up for my newsletter and get my content (plus other insight) delivered to you weekly.