41 Career Tips Learned From Our First Job Experiences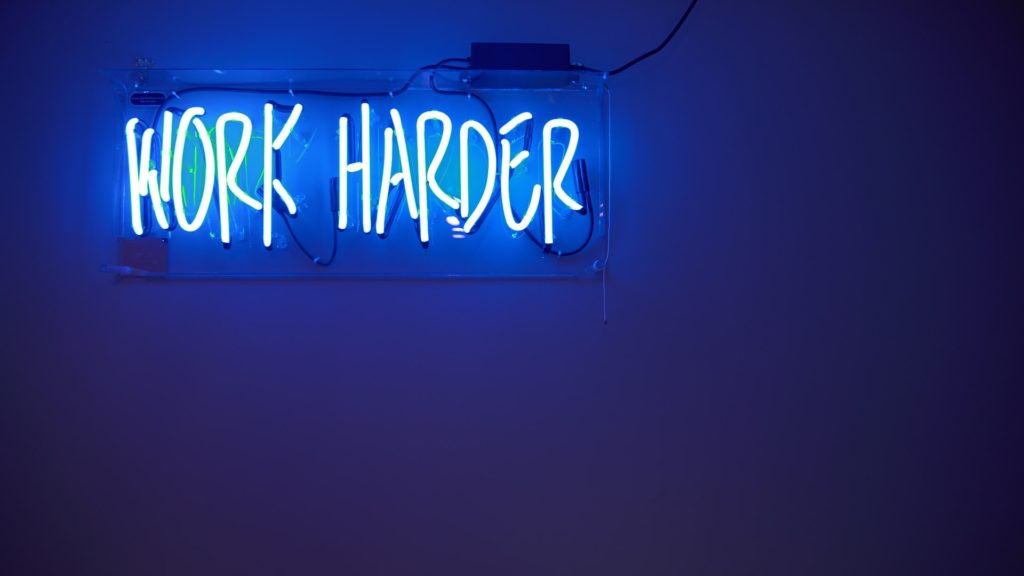 Not long ago I decided to ask my LinkedIn network to share their experiences with their first jobs. What did they do, and more importantly, what were the biggest lessons learned? The career tips everyone provided were great.
For myself, I remember having a series of jobs as a teenager and in college. I worked as a retail sales associate, a cookie baker and salesperson, an office administrator, a university multicultural ambassador.
What my first jobs taught me, more than anything, was that marketing myself is the most important skill of all.
You have to know how to present yourself in a way that makes others think, "Man, I've gotta work with this person!" That includes a variety of things, from the way you speak, the way you listen, your mannerisms.
Understanding people plays a significant role in this. Being able to communicate well and assess / adapt during your interactions.
All of which also happens to be critical for success in the field of marketing itself.
Enough about me, though.
I'd love to share what others had to say about their first job experiences and professional career tips you might relate to or benefit from.
Be Humble
The first time I worked to make a living was while I travelled Australia. There I did everything from fruit picking to being a deckhand on a sail boat. A truly humbling experience that taught me to never take anyone's work and contribution for granted.
— Antonia Baedt
Brand Story Mentor
I was a teacher, and I learned I should have been humble and first been a teacher's assistant so I could learn from someone else's experience besides my own
— Shaina Keren
Career Coach
Know Your Worth
I worked as a sales clerk at a bookstore. When they wanted to promote me they asked how much I wanted. I thought of some numbers but ended up trusting them. They offered me twice what I was going to ask. I learned self worth.
— Irit Levi
Founder, Day by Day
Make Yourself Essential
Abercrombie & Fitch Kids. I learned you can, in fact, fold shirts incorrectly. 🤷‍♀️ They had 77 working people at one store. Every shift I worked with all new people. It was awful. You could never actually make a friend or get to know someone! I was a teenager and quit after likeeee 3 months (manic about AP studying = no time for spritzing perfume for children). I had to give notice to a manager I had never even met! 😂 Think it was my first view into really hating the feeling of being totally disposable in a work setting.
— Helene Cohn
Beauty Copywriter
I babysat…a lot. I learned that if your level of experience could set yourself apart from others, people will want to hire you. As the oldest of seven children, I became well known in the community as a quasi parent by the time I was eleven years old. I had more experience with kids than some of the people I worked for!
— Rebecca Fleming
Family Law Attorney, Mediator, Parent Coordinator
The Basics of Business
I worked on Fire Island/Beach off of Long Island scooping ice cream & making fried clams etc. in a shack across from a restaurant with a totally out of control happy hour on the weekends. Madness, but amazing!
I learned:
customer service
upsellling
patience
fortitude
teamwork
the list goes on & on!
— Katherine McConnell
Catalytic Sales & Marketing
Would temp job count? If so, my first job was in filing back in 2009. A media company decided to switch from one filing system to another for their employee's files. Key takeaways from that 14-day job were:
Organization
Attention to details matters
Working as a part of a team is crucial
Wide spread pay gap between male & female
Discrimination of pay between different nationalities, even if one is better educated than other
It was an eye opener!
— Sultan Abdul Rehman
Writer, Podcaster
First job: lifeguard. Learned about accountability and responsibility. ✅
— Jenny Calvert
Customer Success Management Leader
Finding Your Voice
My first job was lifeguarding – it taught me a lot about personal responsibility and time management. Also helped me become more comfortable speaking to people who were older than me from a place of authority (albeit I was telling them their kids were being bad, or they couldn't bring x-item to the pool, etc).
— Alex Virden
Product Marketer
Kindness Counts
My first job was at a TexMex restaurant. That job taught me so much! I learned always to be kind, even when under pressure. I also learned that you should always treat your waitstaff with kindness and that patience can go a long way. My favorite takeaway was the little bit of conversational Spanish I learned, and for that, I am ever grateful. Muchas gracias, Frontera MexMex Grill 🙂
— Heather Deloach Waites
Writer, Brand Communications Leaders & Content Strategist
Waiter on the weekends when I was in Senior high school. (Austria).
Lesson learned: Treat any service staff with the utmost respect; tip well.
— Chris Schlager
Business Development Manager
Popeyes! Definitely taught me to appreciate retail workers.
— Jonaed Iqbal
Podcaster, Founder & CEO, NoDegree.com
Customer service at a fast food restaurant. Taught me interpersonal skills and always be kind no matter how bad you're being treated. Be calm even in the eye of the storm.
— Siti Nurdina Nasir
ACCA Affiliate pursuing ACCA Member
Control Your Own Outcomes
I was a waitress at Golden Bear (very similar to IHOP) and learned a lot about the need for balance after dropping a tray full of ice cream sundaes. I also learned that I liked work where I had power to impact my earnings (tips). I earned more than everyone else I knew.
— Lisa Niser
Tax Accountant, Speaker & Educator
Not Every Job Experience is Worthwhile
My very first job was working at a full service car wash!
A few days in, when I asked for my schedule for the upcoming weekend, my boss told me that I needed to wake up at 6:30 on Saturday morning and call him to find out whether he needed me or not that day.
That's the first time I learned that most jobs aren't worth my time.
— Matt Marturano
Vice President, Orchid Holistic Search
Bagger at a Farmer Jack. Not sure what it taught me except I don't want to work retail.
— Jamie (Favreau) Boudrie
MQA, Recruiting & CRM Clerk
I worked for the Federal Government in a clerical role. It taught me to go to college.
— Patty Foster, RACR
Senior Recruiter
Some little Mediterranean restaurant that is long out of business. Washing dishes.
It taught me I hate washing dishes 🤣🤣
— Bill Sides
Electrician
That I want to do more with my life than wear a bow tie at a movie theater.
— Andrew Nathan
Senior Client Partner & Licensed Realtor
The Value of a Dollar
Winn-Dixie. I learned the value of a dollar. How to be timely, save money and to always respect people who work in a service industry. Also how to properly stock a shelf 😁.
— Josh Chancey
Medical Coding Expert
I used to work at a fast food chain with a king as a mascot 😉
… what I did learn… was how much I didn't know, how much I needed to learn about making money and how much I needed to know about spending the hard earned money 🙂
— Quan Luu
Digital Markter, Virtual & Live Events Planner
Comic book shop. Taught me how to work a cash till, organize inventory and gauge customer preferences to offer similar products.
— Joy Kobasko
Records Specialist
Customer Relationships are Key
I had three paper routes when I was nine. In Minnesota. I learned stoicism. I learned to dress to not freeze, layers are critical. I learned that when you care about putting the newspaper where customers want it (inside door, on front porch, etc) and you are consistent, they pay on time and tip well (most of them) …also, super important to always be on time, always show up.
— Gerard McLean
President & CEO, Rivershark Inc.
My first *real* job was teaching swimming to kids and then 6 month old babies. It taught me the importance of building trust with those around you.
(Seriously, otherwise, who'd hand over their crying toddler to someone they don't know. In the water?)
Life lesson right there.
— Eden Bidani
Conversion Copywriter, Marketing & Acquisition Strategist
Hostess at a restaurant. I learned customer service first hand.
— Ilana Kearns
Brand Communications Manager
Mine was in a call center a long time ago. Now that I look back at it, I realize it taught me how to put your customers first. Customer first approach is a mindset and it makes your brand stand out. I know everyone says they follow a customer-first approach, but only a few actually implement it.
— Aseem (Jibran) Mirza
Digital Marketing Director
I was a ride operator at Busch Gardens where I was 'on' 8 hours a day. I learned how to ensure that each group of people were receiving a top shelf experience whether it was my first time around the African Queen Boat Ride or my 30th for the day. That taught me a lot from both a teaching perspective and as a performer.
— Anthony (Tony) Gilkinson
Quality, Training & Development Management
Develop Efficient Workflows
First job was working at Dunkin' Donuts in high school. Taught me about the importance of efficiency – if someone got a sandwich, doughnut and coffee, what was the fastest way to do all three? Also recognizing patterns – i.e. if people came in time and time again, optimizing over time for the customer. Both tremendously helpful career wise!
— Kushaan Shah
Growth Marketer
I ironed cloth napkins for a restaurant xD I learnt to be efficient as I was paid by napkin, not by time haha.
— Pernille Lund Olesen
Artistic Entrepreneur & Producer
Once upon a time when plane tickets were handwritten, my father owned a travel agency.
I was 12. His company sold a lot of group tours and, during the summer, I was tasked with handwriting hundreds of those plane tickets.
I learned the importance of having AND following a system to ensure consistency while minimizing errors.
See the image below: I hand wrote hundreds of these!
— Marco Scanu
Founder & CEO, Visa Business Plans
Sometimes Job Experiences Aren't Easy (or Pleasant)
I was an aid in a nursing home. I learned that getting a good paycheck means sometimes (often?) doing very unpleasant things.
— Linda Komisak
Founder & CEO, Upturn Consultants
The ticket/prize exchange specialist at a Chuck E. Cheese. Life isn't fair.
— Shane Smith
SEO Specialist & Founder, Shane York Digital
I worked in a cafeteria in a department store at the ice cream counter. I learned what it felt like to be discriminated against. I was seventeen. I don't know how I knew it happened all the time. I saw it first hand, and it created a burning desire in me for social justice.
— Ange De Lumiere
Business Visionary, Maison de Lumiere
I worked at a kennel with my sister. I learned that racism is a part of everything, including the workplace. After over a year of my sister working there, she was never allowed to groom the dogs or talk to customers, despite having had experience as a groomer and having been a hostess and waitress at restaurants for a couple years. I was basically just a heavy laborer, despite the fact that I'm very good with animals. When our boss docked my sister's pay for showing up late when she showed up late for work after getting a slipped disk in her back while working there, we both quit the next day.
My very next job with a temp service had even more overt racism when I worked with my dad, who is much darker than I am, and a couple other Black guys who were unloading a truck of cubicle parts. After finishing unloading the 30+ foot truck and stopping to take a break, our two White supervisors laughed as another truck pulled up, turned to us and said, "Back to work, n*ers!" All 4 of us walked out with them yelling at us to come back.
— David Martinez
Student, Veteran
Always Focus on Learning & Improving
My first job was working for my parents, and although I learned a lot, my first job I got on my own was at Sport Chek in soft good sales. I was in high school, and I remember we worked on commission. I quickly realized I was good at connecting with people and would strategize each sale. I'd take time to identify what worked and what didn't with an approach so I'd get better on the next round. I think of the lessons I have carried through my career is to reflect on each piece of work I do regardless of outcome and look for ways to improve.
— Andrew Brousse, PMP, CSM
Operations Integration Specialist
I worked for 6 years in 3 different companies.l learned never give up. Always try to learn each day from your environment.
— Biswajit Nayak
Senior GIS Engineer
Who You Work With Matters
Detasseling Corn. Practically child labor, but it taught me not to give up (when I was told I wouldn't make it through the whole two weeks) and that sometimes hard things are worth it when you've got a good team of people around you!
— Tara Geary
Marketing Growth Strategy & Project Management
My 1st job was as a server at a local pizza restaurant In my hometown. That job taught me to never judge a book by its cover. It taught me that it was ok to be friends with people from all walks of life. Also, just a side note, I still know how to hand toss a pizza 😁
— Leslie Wilkerson
Financial Advisor
Web developer / PC repair – Learnt to trust actions not words (very untrustworthy boss).
— Michael Clarke
Business Planning Analyst
Flyer delivery. It had to get done no matter the weather. My parents would help me and have compassion on me if needed (they were just as glad to see it finish as I was!). 😜
— Justine Florence
Online Business Owner & Mentor, Freelance Editor & Writer
Take Pride in Your Work
My dad had a second job as an office cleaner. I would go after school to help empty the garbage and recycling (age 13 up). I'd spend weekends sweeping, vacuuming, and dusting.
The consequence:
A) I learned people think that apples belong in the recycling
B) that I hated menial work
C) I developed a taste for old man music (classic rock)
D) the most important thing…my dad taught me that regardless if you're cleaning shit out of a toilet, emptying garbages, or whatever else, you do your absolute best, and with no complaints.
— Craig Gagnon
President & CEO, Biotic Defense Technologies Inc.
Want to get involved in career discussions like this? Follow me on LinkedIn to join the conversation. Or sign up for my newsletter and get professional and marketing insight delivered to you weekly.