[Infographic] Disney Princesses as Different Types of Marketing Pros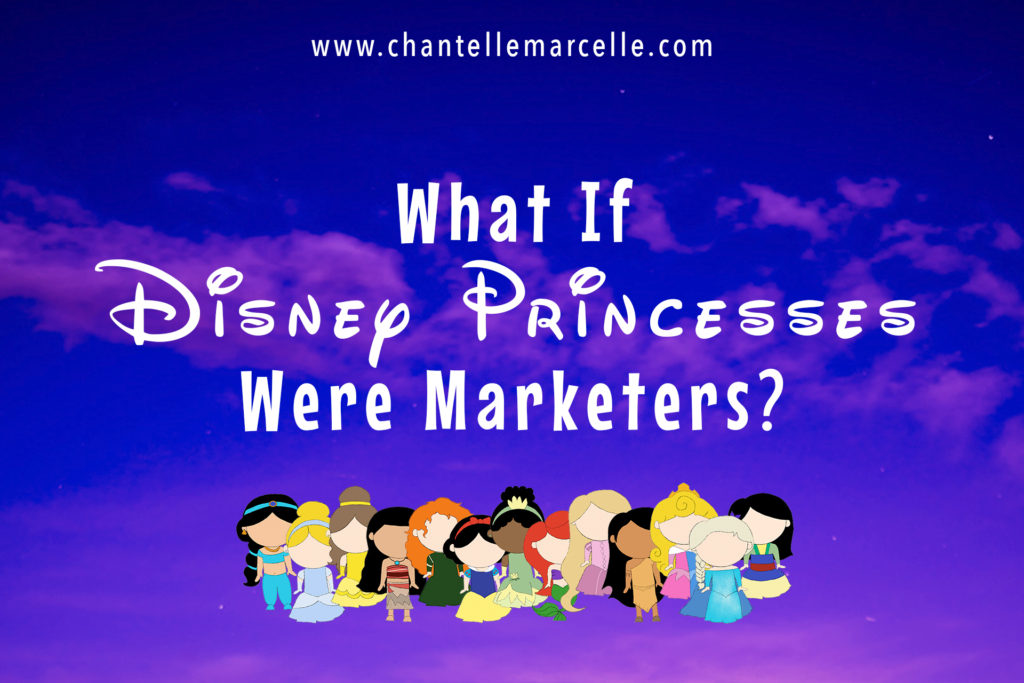 If you're here for the infographic, scroll all the way to the bottom (although you'll miss out on all my riveting commentary to help build up to the actual reveal).
So here's a fun question to ask yourself during your down time:
If the Disney princesses were different types of marketing professionals, which would each of them be?
Obviously it's completely silly. But it also is fun to examine each of the known traits of the princesses (or any fictional characters) and ask how those would translate into success as a marketer.
For instance, Snow White.
With her ability to "tweet" so well, wouldn't she make the ideal Community Manager, creating Twitter copy so glorious it practically sings?
How about Tiana?
Her passion for entrepreneurship would make her the perfect marketing agency leader. She'd be all about owning her own business.
To note, I did include Elsa of Frozen.
No, she's not a Disney princess.
But she's one of the more popular recent characters. And I immediately knew where I thought she'd fit into the marketing world.
(Plus it was fun drawing her, if I'm going to be honest. I really love that gown of hers in the first Frozen movie!)
Running through the list is an exercise that allows you to (a) stretch your imagination quite a bit, and (b) explore your perception of thee responsibilities each marketing role carries with it.
Just for fun, I put together the infographic below.
I created the princess icons using the Procreate app for iOS.
And afterward I assembled all the assets using Photoshop.
It took me longer than I care to admit, mainly because I left it as a bottom-of-my-to-do-list task that I could work on in my free time.
Anyway I'd love any feedback, and, of course, feel free to share!
Which princess do you relate to the most? Do you think I got these right, or would you switch any of them around? Let me know!
(Click on the infographic below to view it as a downloadable PDF that you can view in a larger size.)